Marvel Studios Executive Reveals the Future Plan for Stan Lee Cameos
Few figures are quite as synonymous with Marvel Comics as Stan Lee. The geek legend is most famous, of course, for co-creating iconic superheroes like Spider-Man, the Fantastic Four, and the X-Men in the early 1960s. In the process, he shaped what Marvel would eventually grow into.
Following Lee's passing in 2018, the comic book community mourned for one of its biggest pioneers. Lee's characters always seemed to build superheroics on top of real-life struggles, making them instantly relatable to readers. And Marvel never forgot Lee's contributions when it made the jump to the big screen.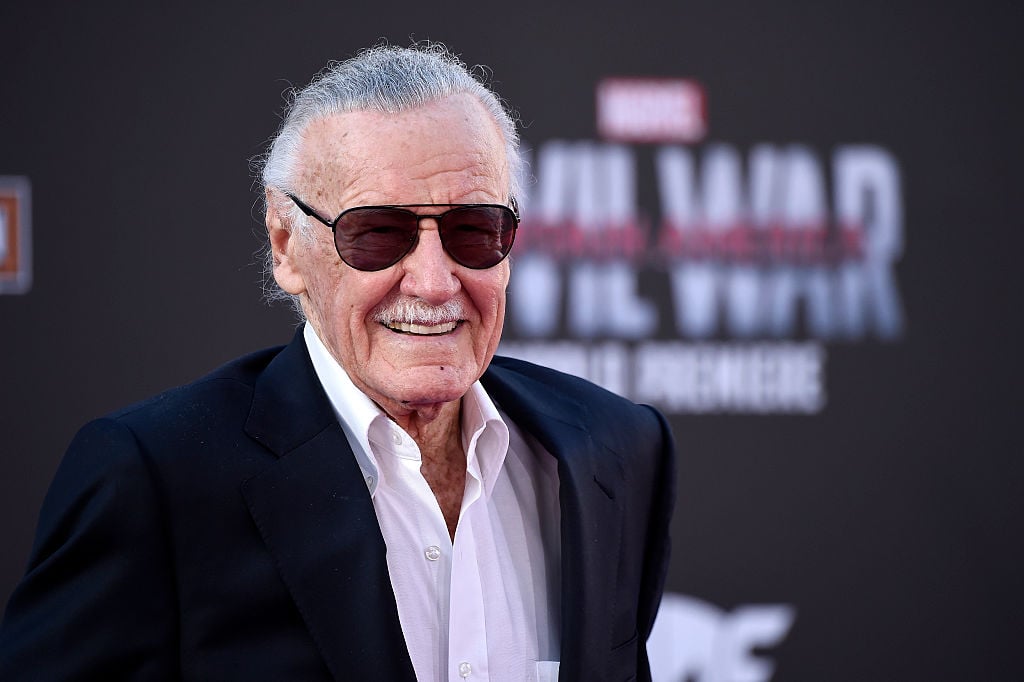 Stan Lee's Marvel cameos go by back
Fans of the Marvel Cinematic Universe are familiar with Lee's many cameos throughout the films. Just about every single film from Iron Man through Avengers: Endgame features a scene in which Lee makes a brief surprise appearance. But his on-screen connection to Marvel goes back much further than the MCU.
Lee's first live-action cameo was as a jury member in the 1989 television movie The Trial of the Incredible Hulk, an extension of The Incredible Hulk series. While he appeared in films like Kevin Smith's Mallrats over the years, Lee wouldn't make his cinematic Marvel debut until 2000's X-Men. Naturally, that movie kickstarted the beginning of the superhero movie boom that continues today.
Because of Marvel's production schedules, Lee's final two cameos — Captain Marvel and Avengers: Endgame — were actually released after his death. Now, however, it appears the MCU will be going ahead without its good luck charm. This begs the question of exactly what Marvel will do next.
What Marvel Studios will do next
According to Miami Latin News, no other actors will be taking up Lee's cameo tradition anytime soon. Marvel Studios' Executive Vice President of Production Victoria Alonso addressed that possibility and a lot more during a recent interview. Asked who would be next regarding Lee's legacy, Alonso answered that question conclusively.
"Stan Lee is not replaceable," she said. "So we will never try. That is the legend, the man, we will never try to replace Stan Lee. Other people will come around, and then you have someone as phenomenally creative as Kevin Feige. [But] there's only one Stan Lee."
That's definitely the right mindset going forward. Lee is so entrenched in the hearts and minds of Marvel fans. The MCU has only extended the love fans have for him and shifting his cameo tradition to someone else feels callous. After all, the cameos were always Marvel's way of paying its respects to everything Lee brought to the company.
Will Marvel embrace a new tradition?
That being said, even Alonso concedes Marvel Studios has other creative leaders in place who could conceivably make cameo appearances in the films. Even Joe Russo — who co-directed Avengers: Endgame with his brother Anthony — showed up early on in a support group scene with Chris Evans. Perhaps the MCU could work in other director cameos periodically.
Such a tradition goes back much further than Lee's Marvel cameo run. Filmmakers like Alfred Hitchcock routinely showed up in small moments in their films. If Marvel is looking for a new cameo tradition that doesn't disrespect Lee's, such a move could be it.
Many fans have suggested Ryan Reynolds' Deadpool — who is expected to join the MCU in his next appearance — could inherit Lee's traditional cameos. But even this feels cheap in some ways. Likely, Marvel will either work in sly references to Lee going forward, shoot for more filmmaker cameos, or not bring another tradition in at all. Of course, we'll find out when Black Widow arrives in May 2020.