Marvel Superproducer Kevin Feige Has a Surprising Choice for His Favorite Hero
It's more than a little ironic that Kevin Feige's favorite superhero is the one he spent the most effort trying to get — and it's also the one he almost lost. It makes a lot of sense that Spider-Man would be the key Marvel producer's favorite.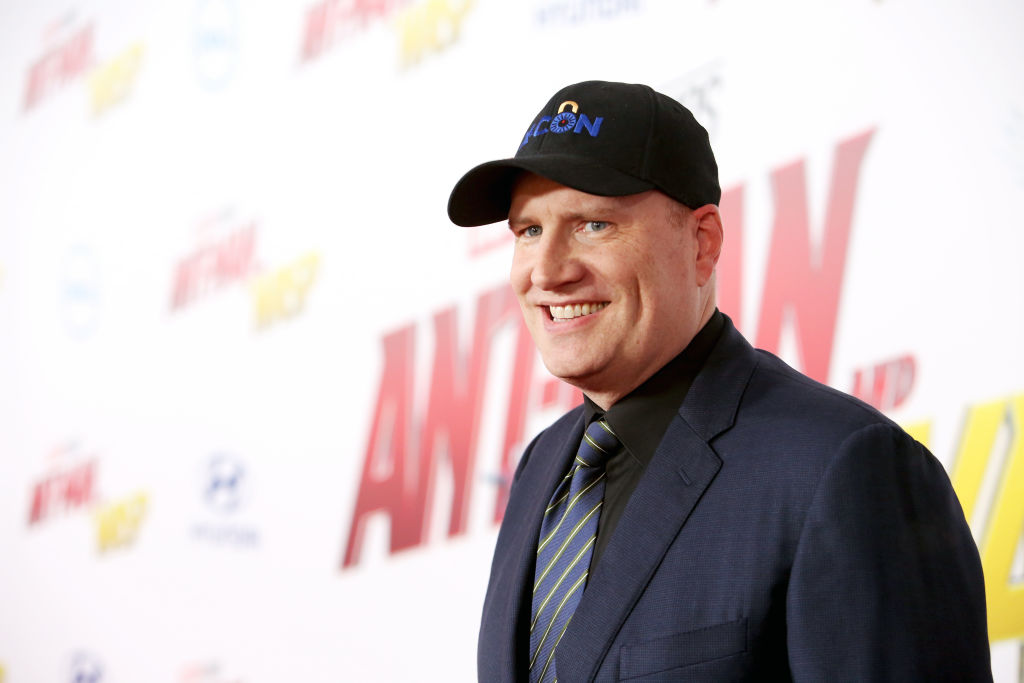 When it comes to the printed page, the wall-crawler is nothing less than the icon of the company. Just as Mickey Mouse is the corporate symbol of Marvel Studios' owner, the Walt Disney Company, Spider-Man is the corporate symbol of Marvel Comics. 
Why is Spider-Man Kevin Feige's favorite?
Spider-Man wasn't Marvel's first superhero. The Fantastic Four came along before Spider-Man made his first appearance in 1962.
However, since teenagers were a key demographic among comic-book readers, and Spider-Man himself started as a teenager, he struck a nerve as no other hero had before him. For all his superhuman abilities, Spider-Man was "one of us."
In a video referenced in a 2017 Screen Geek Story, Feige said: "Spider-Man is the biggest Marvel character. He is the jewel in the crown. Such an amazing icon. He's a very different kind of hero because he is, quite simply, the greatest superhero of all-time."
It makes sense as to why Feige worked so hard to bring Spider-Man into the Marvel Cinematic Universe, even though Disney didn't own the screen rights to the character. Sony did.
When the agreement with Sony to share Spider-Man dissolved earlier this year, it was revealed that one of Feige's skills was keeping a poker face. Because that loss, temporary though it was, had to be very hard for Feige to swallow. Yet Feige, publically anyway, seemed to accept that Spider-Man's stay would only be temporary.
How did Kevin Feige rise through the ranks?
By now, Feige has astounded Hollywood with the most impressive track record of success as a producer in recent history. He's supervised 23 films, most of them superhits and most of them generally regarded as good.
And it's certainly no small matter that among the top 10 domestic box office hits of all time, four of the movies are his: Three of the four Avengers movies, plus Black Panther. 
Feige initially joined Marvel as a producer around 2000, when he was credited as an associate producer on the first X-Men. He had similar titles on Spider-Man, Daredevil, and X2, and he was an executive producer on several Marvel-related films. Finally getting the full-on producer credit with Iron Man, the inaugural film of Marvel Studios. 
His successes only seem to keep multiplying. Black Panther managed a Best Picture nomination, and Best Picture nominees are in the names of the producers. No other superhero film had managed that feat. Now, his power has been extended to include supervision of the television shows 
What's in Kevin Feige's future?
So what's the endgame, as it were, for Feige? What else could he possibly achieve? What else does he have to prove?
Well, he could prove he can have the same kind of success outside of Marvel, and he's already made a move in that direction, agreeing to produce a Star Wars film for his Disney stablemates. Feige has engendered so much trust that when the news broke that he was going to do Star Wars, Chris Evans and Brie Larson all but shouted, "Me, me, pick me!" 
There has also been some speculation that Feige could climb even higher, to the point where he could be named the head of the movie division of the entire Disney Company, the job that Alan Horn has now. That means he would oversee Marvel, Star Wars, Pixar, Fox and Disney's in-house movies — the whole shebang. 
The key quote of Spider-Man has always been: "With great power comes great responsibility." Feige has exercised his power very well up to now. It just remains to be seen if he wants more of it.