Marvel TV is Ending, But Which Series are Still Moving Ahead?
Mixed reactions filled the internet stratosphere when it was announced on Dec. 9 that Marvel is shuttering its television unit, Marvel Television. A separate entity from Marvel Studios, the division has been in charge of shows such as Agents of S.H.I.E.L.D, Cloak & Dagger, Legion, and The Punisher.
Several series were cancelled earlier this year, and Deadline reports that Marvel TV staff are either being laid off or moved to other parts of the company. Per the report, the division's head, Jeph Loeb, and another programming executive will oversee the transition of Marvel TV to Marvel Studios, including the shows that are already in production. Loeb's exit from Marvel was also announced months ago.
According to Marvel TV, "The decision has been made to complete Marvel TV projects that are currently in production, but not continue with any further development." But which stories are being salvaged in the midst of the restructuring? Here's a look at which shows are still able to move forward as Marvel TV is being phased out.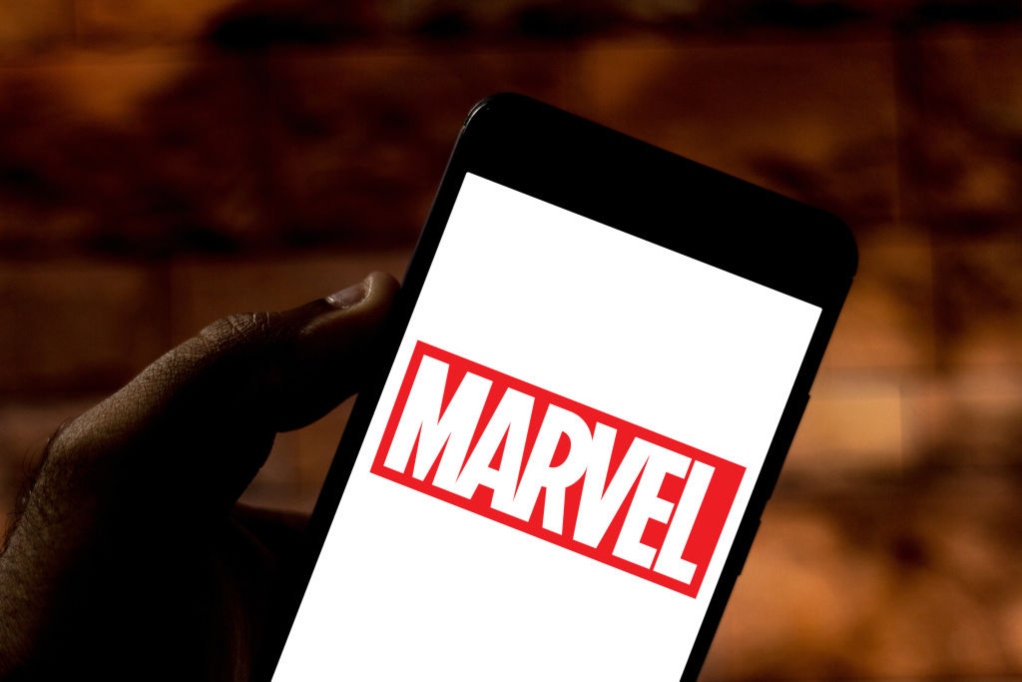 'Helstrom'
Set to debut on Hulu in 2020, Helstrom is a live-action horror series based on the comic book of the same name. The lead cast members were announced by Marvel and Hulu in October. Here's a synopsis of the show from Hulu:
"Daimon and Ana Helstrom are the son and daughter of a mysterious and powerful serial killer in Marvel's Helstrom. The siblings have a complicated dynamic as they track down the terrorizing worst of humanity — each with their attitude and skills." 
'Howard the Duck'
One of four animated series slated for production for Marvel Television, Howard the Duck is set to drop on Hulu as an adult-oriented show. Along with M.O.D.O.K., Hit-Monkey, and Tigra and Dazzler, the hero is set to be a part of another special television event called The Offenders. A description from Marvel reads:
"Trapped in a world he never made, America's favorite fighting fowl Howard the Duck hopes to return home with the help of his unstoppable gal pal Beverly before the evil Dr. Bong can turn him into the crispiest dish on the menu, in Marvel's Howard the Duck."
'Tigra & Dazzler Show'
In October, Variety reported that Tigra & Dazzler was on hold due to the showrunner's departure and some members of the writing staff. Marvel and Hulu are still moving full steam ahead with this animated show which centers on two heroes who have been described by Loeb as a tiger lady and a disco queen.
"Two woke superheroes and best friends, Tigra and Dazzler, fight for recognition among powered people who make up the eight million stories in Los Angeles."
'Hit-Monkey'
Announced back in February as part of the lineup with the rest of The Offenders, production for Hit-Monkey is also underway and will air on Hulu as an adult animated series. From Marvel:
"Marvel's Hit Monkey tells the tale of a wronged Japanese snow monkey, mentored by the ghost of an American assassin, as he cuts a wide swath through the Tokyo underworld in this darkly cinematic and brutally funny revenge saga."
'M.O.D.O.K.'
The supersized villain known as M.O.D.O.K. is also getting his own show and tie-in with the other animated characters on this list courtesy of Patton Oswalt and Jordan Blum. Marvel describes it as:
"In Marvel's M.O.D.O.K., M.O.D.O.K, an egomaniacal Super Villain with a really big head and a really little body, struggles to maintain control of his evil organization and his demanding family."
'Agents of S.H.I.E.L.D.'
Already six seasons in, the seventh and final installment of Agents of S.H.I.E.L.D. will air on ABC for its 2020 mid-season lineup. After that, Marvel TV will no longer be producing new episodes for the popular series.
In October, Variety reported Kevin Feige was named Chief Creative Officer of Marvel and both Marvel Television and Marvel Entertainment would be absorbed into the main operations of the company. Loeb and others on the Marvel TV team will continue to help shepherd the projects on the list to the next phase.