Marvel vs DC: The Biggest Ways the DCEU Does Superhero Movies Better than the MCU
The Marvel vs DC debate never ends. And yet, these days, it feels like — whether to celebrate its accomplishments or deride them as simply not "cinema" — all anyone talks about is Marvel Studios. Given the company's dominance in the industry right now, that's understandable. But the Marvel Cinematic Universe isn't without its own shortcomings.
Yes, what the MCU has accomplished is unprecedented. Fans still very much "love [the franchise] 3000." Yet, just because Marvel has made such an impact, it doesn't mean the company does everything better than the competition. In fact, in some respects, the DC Extended Universe may actually be better than the MCU.
Hear us out: we're not saying that either company is flawless. The MCU has achieved a level of consistency — with critics and at the box office — that the DCEU is only now starting to be within grasp of. Yet, for all its struggles, the DC side of things does deliver, perhaps moreso than Marvel, in a few critical areas.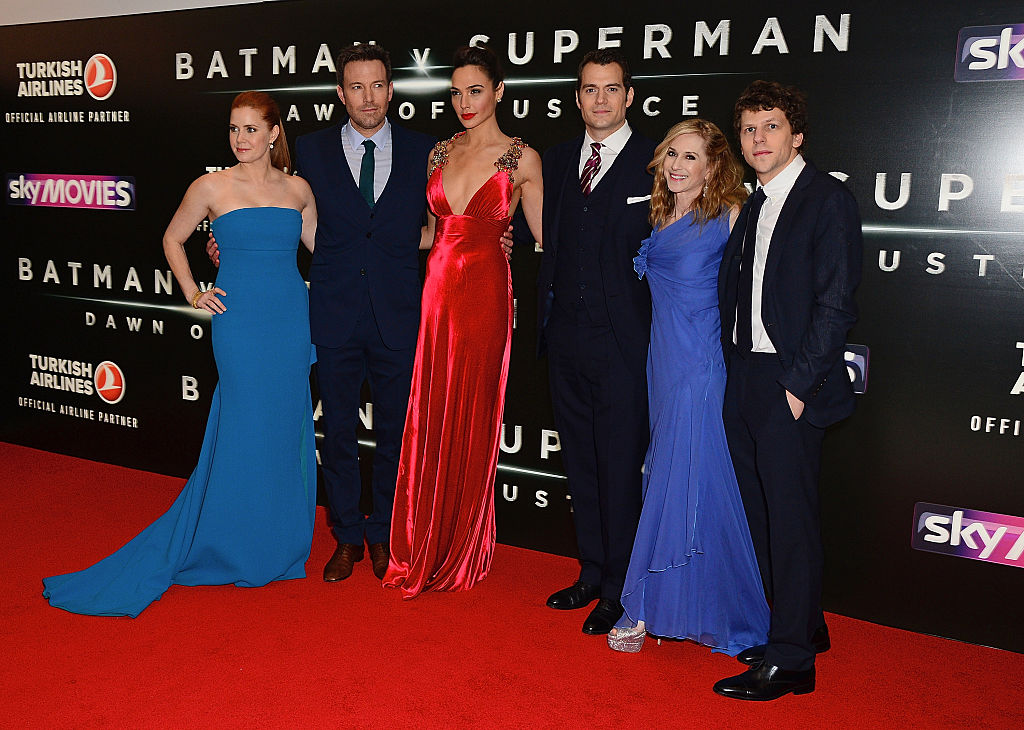 Diversity on camera and behind the scenes
Right now, the MCU is beginning to more prominently feature women, people of color, and the LGBT community. However, DC definitely got there first. Unlike the original Avengers line-up, the Justice League is far more multicultural, providing a more accurate representation of the planet the team defends.
Of course, the DCEU also boasts Wonder Woman, directed by Patty Jenkins. That release came two years before Captain Marvel — which was co-directed by Anna Fleck — and finally brought a female perspective to the male-dominated superhero genre. As a result, the film reined in more than $800 million worldwide and rave reviews from critics.
Even more recently, Warner Bros. brought James Wan on to direct Aquaman and Cathy Yan for the upcoming Birds of Prey. Granted, DC got started late with its shared universe but has done so from very early on. Meanwhile, Marvel is releasing Black Widow a full decade after the character's crowd-pleasing debut in Iron Man 2.
Riskier and more ambitious storytelling than Marvel
As we mentioned earlier, the MCU's storytelling maintains a certain consistency. With rare exception, the look, feel, and tone of each release feels like it's coloring safely within the lines. This is to Marvel's credit though. Since audiences know what to expect, they're confident in laying their ticket money down.
Conversely, Warner Bros. has taken huge creative swings. Rushing into Batman v Superman: Dawn of Justice might not have been a gamble that paid off. But Zack Snyder and company deserve credit for aiming so high. That sweeping superhero epic might not have met expectations. But it's indicative of almost every DCEU release since, including the forthcoming Black Adam.
From reinventing the Superman mythology to trying its hand at a villain team-up, Warner Bros. has been willing to lay it all on the line. Just take a look at Jesse Eisenberg's bonkers take on Lex Luthor. Or how about the billion-dollar gross of the polarizing Oscar contender that is Joker? Twenty-three movies in, and Marvel still hasn't made anything quite so bold. In the Marvel vs DC debate, that's one clear point for the latter.
Sweeping, distinctive DC musical scores
A superhero is only as good as his or her theme music. Unfortunately, most of the MCU features fairly middle-of-the-road music. Aside from Alan Silvestri's stellar work and the Guardians of the Galaxy soundtracks, Marvel movies rarely stand out musically.
On the contrary, Hans Zimmer's Man of Steel score and his collaboration with Junkie XL on Batman v Superman are just as intense and thundering as the films themselves. Suicide Squad's soundtrack is full of bangers, even for people who don't care for the film. Then there's Wonder Woman's instantly iconic riff.
Just as the DCEU takes creative risks in its storytelling, the music is equal parts pulse-pounding, inspiring, and just plain fun to listen to. When considering the big-screen showdown that is Marvel vs DC, fans should consider how both companies have their assets and drawbacks. The sooner that happens, the sooner we'll be able to accept the possibility of enjoying both comic book universes on their own terms.