Marvel vs DC: Why 2021 Will Be the Biggest Comic Book Movie Feud Ever
Marvel and DC are gearing up for a major showdown.
We're not even in 2020 yet, but some moviegoers are already looking ahead to the epic-sounding year of 2021. After all, that year will bring the first of James Cameron's long-awaited Avatar sequels. Harrison Ford will also don the fedora once again for Indiana Jones 5. Plus, we'll get new chapters in the Jurassic World, Mission: Impossible, and Fast and Furious series.
Still, the real story is shaping up to be the continued reign of comic book movies. Sure, both Marvel and DC tend to have new releases every single year. 2020 will see Black Widow, Eternals, Birds of Prey, and Wonder Woman 1984. But both companies are breaking new ground in 2021, with more films than either has ever released in a single year.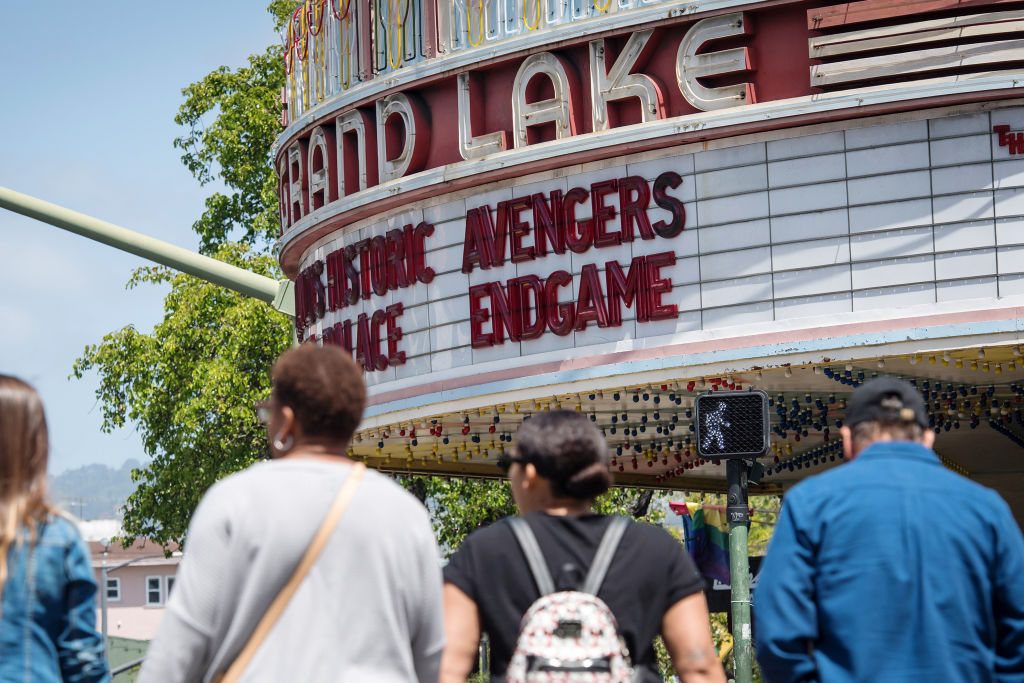 Marvel Studios' 2021 plans
At San Diego Comic-Con, Marvel Studios head Kevin Feige announced the company's Phase 4 plans. But, in addition to several Disney+ shows that will intersect with the films, Marvel is ramping up production on the feature side. Starting in 2021, fans will see four new films each year set within the Marvel Cinematic Universe.
Back in 2017, the MCU committed to three movies a year, which seemed ambitious enough. But 2021 takes it to a whole new level. In February, Shang-Chi and the Legend of the Ten Rings will hit theaters, hoping to duplicate the success of Black Panther's release strategy.
Shortly thereafter, Doctor Strange in the Multiverse of Madness releases in May. Since Marvel sequels tend to outperform originals, this one — billed as the first MCU horror film — could be a bigger hit than audiences expect. Likewise, Thor: Love and Thunder breaks new ground as the MCU's first fourth solo entry.
Last — but not least, considering its predecessor's billion-dollar box office — is the untitled Spider-Man 3. After all the chaos surrounding his potential exit from the MCU, Tom Holland will swing back into theaters again on July 16, 2021. After where Spider-Man: Far from Home left off, we might be in for a very different kind of Spider-Man movie.
DC Films releases coming in 2021
Warner Bros. has, of course, had a lot more trouble getting its superhero sandbox on a more solid foundation. Now it looks like the DC Extended Universe is in a much better place, with hits like Wonder Woman, Aquaman, and Shazam! over the last couple of years. The studio hasn't been able to completely brush Justice League aside, but it's trying hard to do so.
The strategy so far? Focus on what works, and reboot the rest. To that end, WB is releasing three DCEU films in 2021, a first for them. First up is the June release of The Batman, starring Robert Pattinson as a younger Dark Knight. This one looks to be a standalone, which is probably best for the DCEU right now.
In August, MCU filmmaker James Gunn will deliver the pseudo-sequel/soft reboot The Suicide Squad. Although Margot Robbie and a few others return, the film promises to be more of a fresh start for the villain team. Then, after years of online chatter, Dwayne Johnson is finally set to play Shazam! villain and anti-hero Black Adam in December.
Judging by the track record for previous films, both The Batman and The Suicide Squad could be billion-dollar hits. The biggest gamble of the three is probably Black Adam, as the character has never appeared on the big screen before. But the broad appeal for Johnson will likely help counter that.
Which superhero studio will win the year?
Without a doubt, 2021 is set to be a red-letter year for both Marvel and DC. Each company is finding a smart balance between tapping into what audiences want and trying their respective hands at something new. It's not impossible for all seven of the films mentioned above to be among the year's biggest hits.
Comic book movies have been in the news a lot lately, with many questioning their status as "cinema." But one thing is for sure. They aren't going anywhere anytime soon.
Superhero fatigue has been talked about for years. Will 2021 be the year the market gets oversaturated or just another step toward cementing comic books' domination over the industry? We'll certainly be watching to find out.