'The Marvelous Mrs. Maisel' Season 3 Is Coming to Amazon — See the First Trailer Here
Amazon Studios' The Marvelous Mrs. Maisel, about a comedian making her way in the 1960s, is one of the most beloved on TV today. Fortunately for fans, a teaser for Season 3 is now here. Let's take a look.
The Marvelous Mrs. Maisel Seasons 1 and 2 recapped
A quick reminder of what's happened so far. In Season 1 of Mrs. Maisel, we're introduced to Midge, a Manhattan housewife who, upon discovering that her husband is leaving her and cheating on her with his secretary, finds herself embarking upon a new career path as a standup comedian. Helping her along the way is her manager, Suzie.
In Season 2, we dive further into Midge's world, spending a bit of time with her and her family at the Catskills, where they summer. Midge tries to continue to balance both her duties as a mother and her blossoming career, but she can't keep the two separate for long. She also gets a new love interest.
How many Emmys did Mrs. Maisel win?
The series was immediately well-received by both fans and critics. So, unsurprisingly, Season 1 was nominated for a whole host of Emmys at the 2018 awards. What was surprising was how many it took home.
Rachel Brosnahan (Midge) and Alex Borstein (Suzie) won for Outstanding Actress and Supporting Actress in a comedy, respectively. Creator Amy Sherman-Palladino won for both writing and directing the pilot episode. And Mrs. Maisel took home the biggest award of the night in its categories: Outstanding Comedy Series.  
Here's a first look at Season 3 of the series
After much anticipation, a first-look teaser for Mrs. Maisel Season 3 is finally here. Right away, we see that Midge and Joel are still getting along swimmingly, depicting the most amicable scene in a courtroom that TV audiences have ever witnessed. Midge is ready to head off on her tour, and it promises to be an exciting time.
Flashes of images show Midge playing the slots in Las Vegas, telling a joke about birth control, and flying on a plane with a scared-looking Suzie. Jane Lynch's Sophie Lennon is back, as is Midge's sort-of mentor, Lenny Bruce. There's also a first glance at Sterling K. Brown's new character. Season 3 arrives on Dec. 6, 2019.
Amazon is promoting the series wherever it can
It's not much of stretch to say that Amazon has been having a difficult time building up strong viewership for many of its original series. Mrs. Maisel is, by quite a bit, its most talked-about shows. So the studio is pulling out all of the stops and promoting it in a variety of interesting ways.
There's Mrs. Maisel lipstick, a deli truck in New York, a scavenger hunt in Los Angeles, and Maxwell coffee. There was even a promotion in which gas prices at various stations were rolled back to those of the time in which the series is set, causing a lot of chaos.
Will there be a Season 4 of The Marvelous Mrs. Maisel?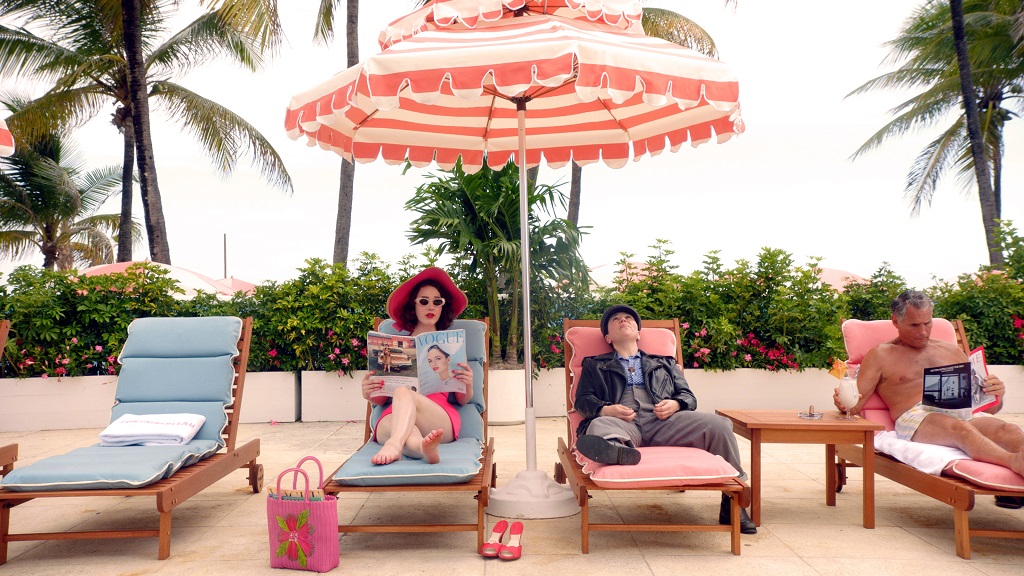 Right now, there's no word as to whether Mrs. Maisel will return for a fourth season. Though many studios wait until a season is out before calling for another, that hasn't been the case with this particular series. We can bet that if Mrs. Maisel fares well at the Emmys next month, a new season order will be on its way.