Marvel's 'Black Widow': Why Star Florence Pugh Calls It a 'Raw' and 'Painful' Film
Although it may seem a long time away from now, Marvel's next film, Black Widow, will be released in several months. As Scarlett Johansson's Marvel swan song, the film also introduces Little Women's Florence Pugh. The English actress talked recently about how emotional the film will be and what to expect.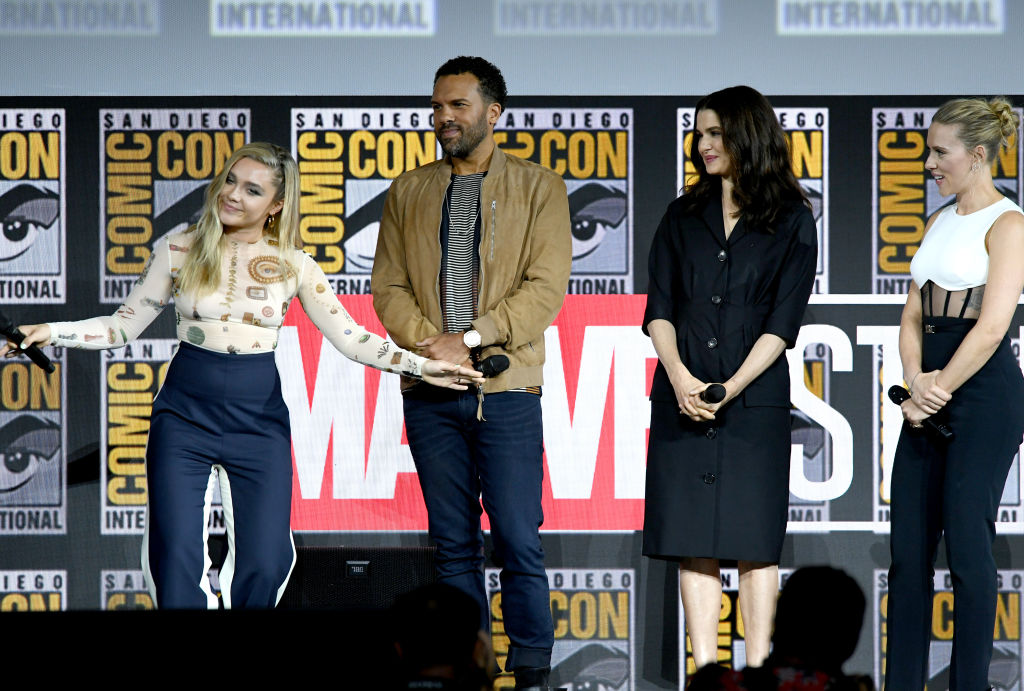 Marvel's 'Black Widow' leads the next MCU phase
Black Widow will be the first Phase 4 film of the Marvel Cinematic Universe. This means it kicks off a new, uncharted era for Marvel. The film is effectively Johansson's last Marvel hurrah and may introduce a character that will continue through the later Phase 4 films.
While Johansson is the beloved assassin-turned-Avenger, Natasha Romanoff, Pugh is another Black Widow, Yelena Belova and Rachel Weisz is also a Black Widow, Melina. David Harbour is Alexei Shostakov aka Red Guardian, and O-T Fagbenle is a romantic interest of Romanoff's and knows her from her time at S.H.I.E.L.D.
Considered a prequel film that will seem to also link to present-day, it takes place after the events of 2016's Captain America: Civil War, finding Romanoff "very much on her own" and having to "reckon with some of the red in her ledger." If you remember correctly, there is nothing known about Romanoff's period of time between Avengers: Infinity War and Avengers: Endgame, so that will fill this gap.
Florence Pugh reveals more about the film
While in conversation with actress Beanie Feldstein for Variety's annual "Actors on Actors" series, Pugh spoke about the upcoming film.
"It was one of the most bizarre, nuts, extravaganza experiences. I just finished on it about three weeks ago…The fact that I got to do one of those films with a lead actress and the most beautiful and warm director, Kate Shortland, was a very, very unique and special experience. I don't know what the other films are like and working on them, but I remember being on set many times and thinking, 'I know this isn't like this, I know this is unique and I have to take it all in,'" she said.
Pugh said that people will be surprised by the film and it will be very emotional. She added, "I think we've made something very raw and very painful and very beautiful and I think people are going to be really surprised by the outcome of a big action film having that much heart. And I know lots of people will be emotional about her because her character had such a hard ending [in "Endgame"], but it was special learning from her, and she's been doing this for like 10 years in those films. For this to be her film was special. And I got to be there and see how she does stunts and lives it, and it's so her."

Will Florence Pugh succeed Scarlett Johansson as Black Widow?
The popular and most primary theory is that Pugh's Yelena Belova will take over Romanoff's Black Widow mantle for the Avengers.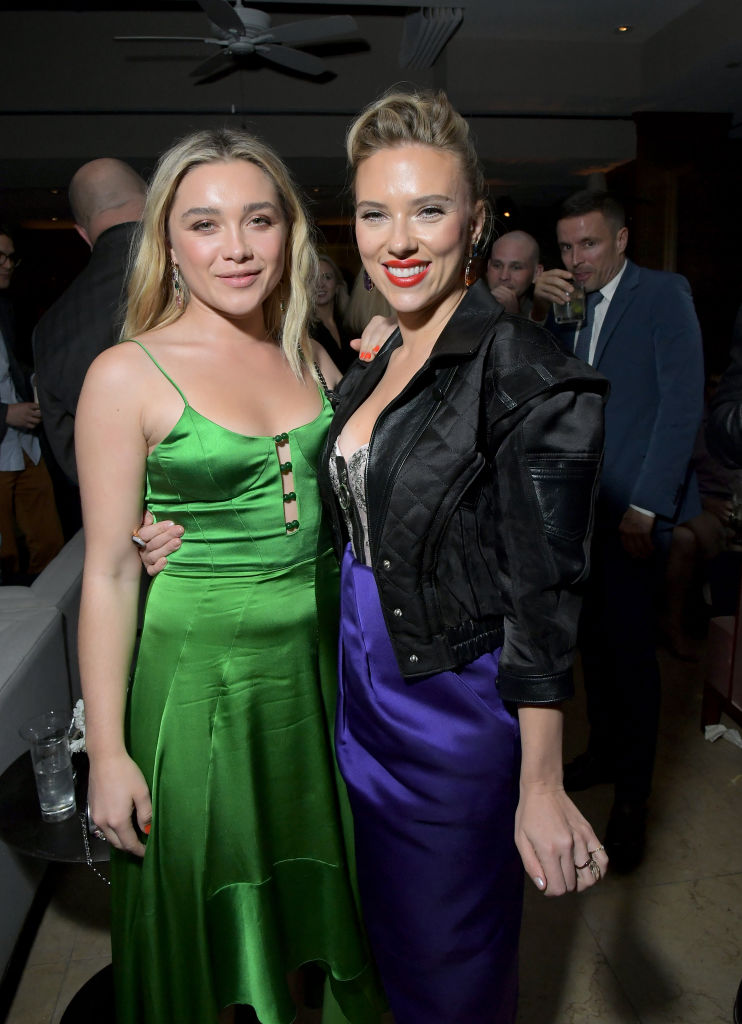 Pugh as a hugely in-demand actress and one of the biggest up-and-comers in Hollywood. It seems like a sure-fire bet that Marvel will officially turn her into a household name by putting her on the frontline of the Marvel Cinematic Universe.
With a May 1, 2020 release set, there should be a Black Widow trailer to accompany a number of holiday film releases, so sooner or later we'll for sure know a good amount of added context for the film.