'Marvel's Most Wanted': What We Know About ABC's 'SHIELD' Spinoff
After announcing that it's moving forward with its much hyped Agents of SHIELD spin-off earlier this year, ABC is now officially kicking the project into high gear. With casting now underway, new details about the developing series are gradually starting to surface. Here's everything we know about Marvel's Most Wanted so far:
1.  It's not really a spinoff…supposedly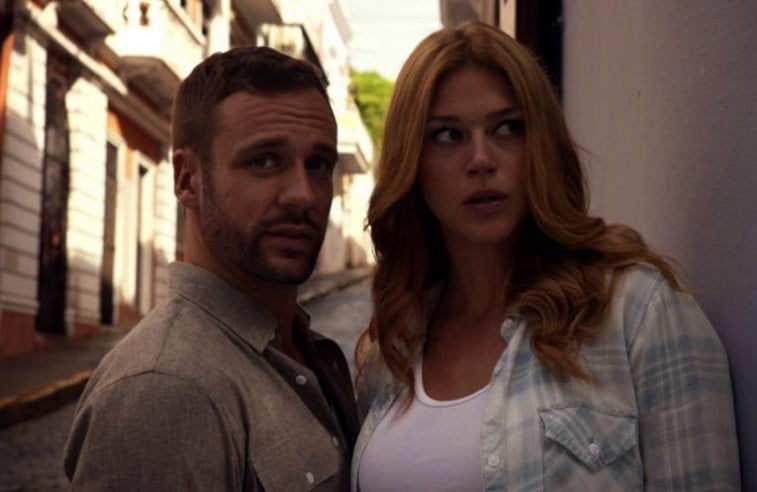 The series is reportedly centered around two characters from Agents of SHIELD: Mockingbird (played by Adrienne Palicki) and her ex-husband, Lance Hunter (Nick Blood).
But though the show revolves around two previously established characters from another title, ABC insists that Marvel's Most Wanted shouldn't be considered a spin-off of SHIELD. Instead, The Hollywood Reporter reports that Marvel and the network are "changing course" for the new series, with a "new take focusing on the same duo and their continuing adventures." Which sounds exactly like a spin-off to us, but OK.
Co-creator Jeff Bell recently reinforced this idea, telling Entertainment Weekly, "Part of what we're hoping to do with Bobbi and Hunter in the new show is to stake out some new territory and not make it a S.H.I.E.L.D. show. It is not a S.H.I.E.L.D. show. It is not a S.H.I.E.L.D. spin-off. It's a show about these two characters living their life and the adventures that they have together.
2. It's been in the works for quite some time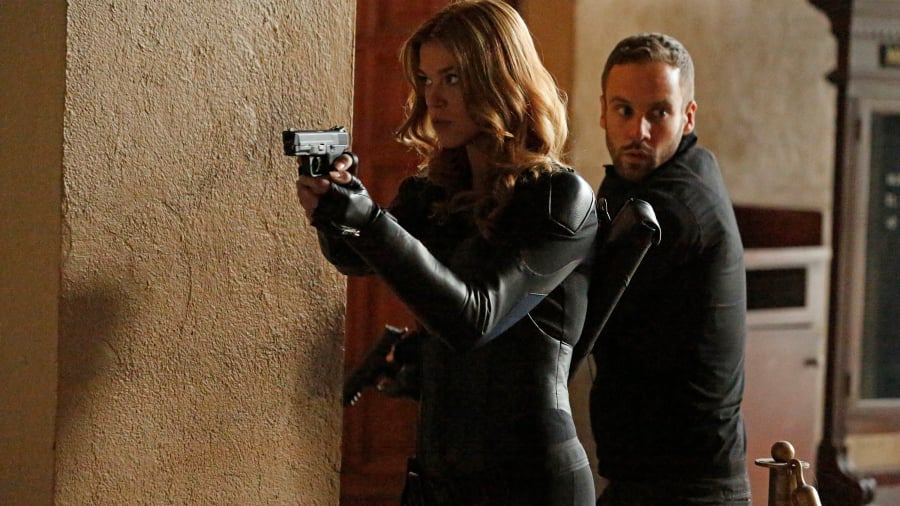 Marvel's Most Wanted was first announced via EW in April 2015. At the time, the show was only in early development and was described as "a planted spinoff."
But just a month later, the network and Marvel put the brakes on the series, choosing not to order it to pilot stage for unspecified reasons. The project was then temporarily put aside and reworked (into the "not a spin-off" it is now) before eventually getting formally ordered to pilot in January 2016.
3. The supporting cast (so far)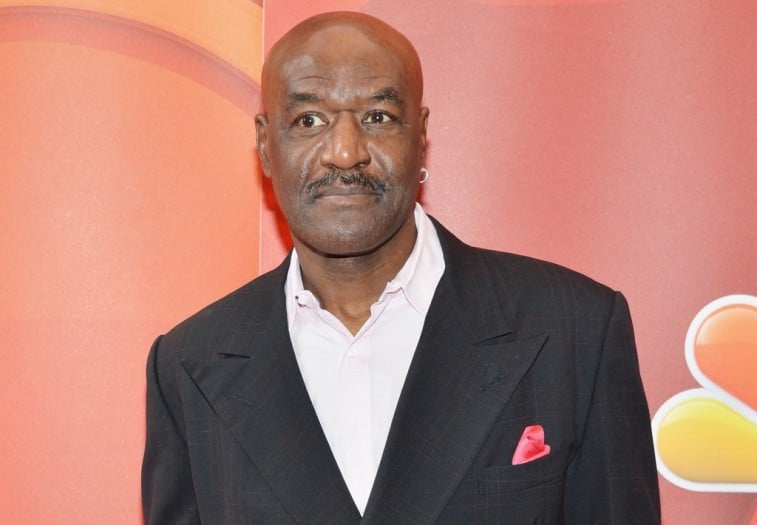 Delroy Lindo, who previously appeared on ABC's Blood & Oil, has joined the cast of the Marvel's Most Wanted pilot. Per THR, Lindo will play Dominic Fortune, a rogue and adventurer in the 1930s, who went on globe-trotting odysseys seeking wealth and excitement. The character was first introduced in the Marvel universe in 1975's Marvel Preview #2.
Bell recently described Fortune as "a master of shades of gray" and revealed more details about the character. "It's a world of ex-spies, mercenaries, soldiers of future and corporate espionage. He's a guy who is always looking to make a deal," Bell said. "He's the guy you go to when you're a senator who's in trouble or something fell off the back of your truck. The fact that he's a player in this takes us into a different corner of the universe than S.H.I.E.L.D. did."
Update 3/29/16: Oded Fehr (The Mummy) is joining the spinoff as a villain. Per TVLine, Fehr will play "a well-known character from the Marvel comics who will prove a force to be reckoned with" for Bobbi and Lance. No other specifics about the character have been revealed so far.
Fernanda Andrade (Red Widow) has also joined the cast to play Christina Santos, the tough-as-nails niece of Dominic Fortune. She and Fortune work side-by-side appearing to help Bobbi and Lance while also pursuing their own agenda.
Casting for other roles is still underway.
4. It was created by members of SHIELD's creative team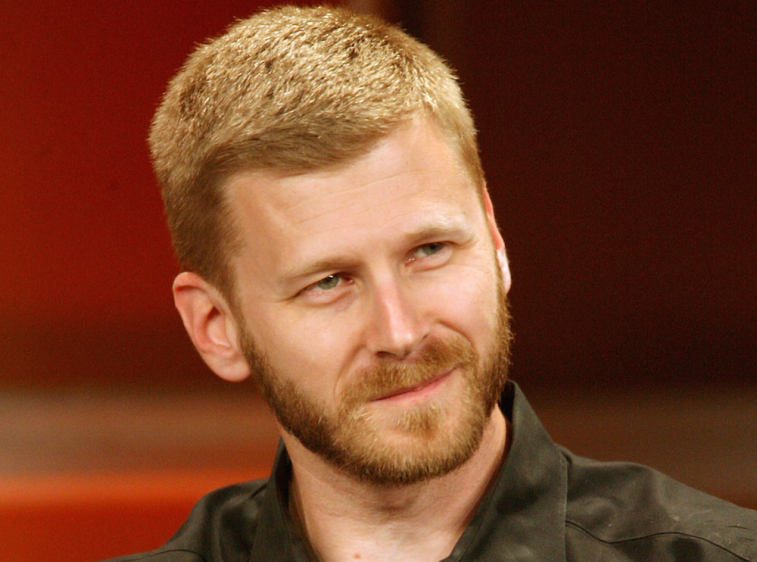 Agents of SHIELD producers Bell and Paul Zbyszewski (above) co-created the project for Marvel and ABC Studios and co-wrote the pilot. The two will also serve as co-showrunners and executive-producers. Marvel's head of television Jeph Loeb will also executive produce.
5. How it's tonally different from S.H.I.E.L.D
Update 3/28/16: Bell recently opened up about how Most Wanted will feel different than Marvel's other shows. As he told EW:
We're trying to find our little corner of the sky. The Netflix shows have a certain feel and tone, Agent Carter had a certain feel and tone, and S.H.I.E.L.D. does, too. This is a show, at its heart, about a relationship. It's about a man and a woman who love each other, who fight, who've been married, who got divorced, who are still together, and they also happen to be ex-spies who can kick ass. We're looking to find a separate world for them in this larger universe, if that makes sense. Hopefully, tonally, you'll look at it and it will have its own vibe.
The show has been compared to Mr. and Mrs. Smith, an assessment that Bell deems fair. "Though our characters aren't assassins, there is an adult relationship that's complicated by a larger world," he explained. "They can argue, banter, and bicker, but they're going to back each other against the larger problems. There's a fun dynamic between them."
6. Its place in the Marvel Universe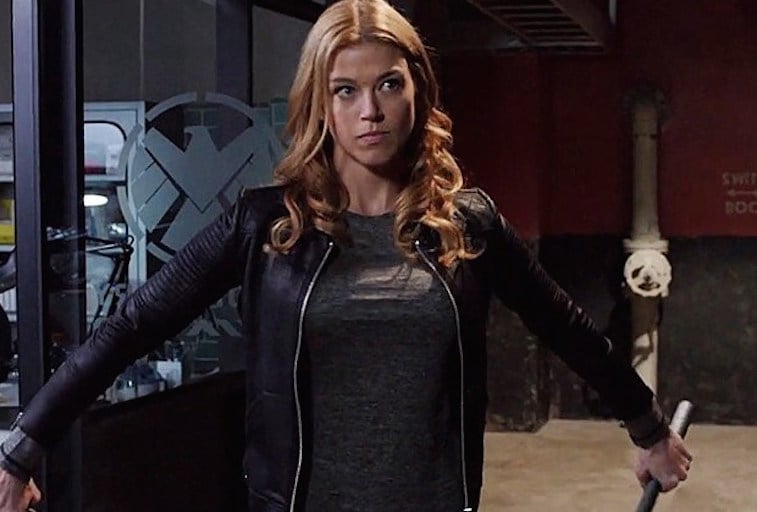 Should it go to series as expected, Marvel's Most Wanted will be the third Marvel show on ABC, following Agents of SHIELD. and Agent Carter. The network also has the sitcom Damage Control in development and a secret project from John Ridley.
While Marvel's Most Wanted will take two strong characters from SHIELD, that doesn't mean that Mockingbird and Lance will never return to the latter. SHIELD-creator and showrunner Maurissa Tancharoen recently told IGN that while losing the duo is "bittersweet," there is still room for them to return in the future. "We will miss them, but that doesn't mean they're gone forever because, as everything in the Marvel universe, it's all one universe," she said. Co-creator and showrunner Jed Whedon agreed, saying, "They'll have to step away for a moment, and we're very proud of that moment."
More from Entertainment Cheat Sheet: