Marvel's 'Runaways': Is Kevin Feige Making a Career-Ending Mistake?
Having Kevin Feige become Chief Creative Officer at Marvel Studios initially sounded like one of the most solid hires for a major media corporation. Considering Feige has become the secret ingredient to making sure the MCU movies are as great as they can be, everyone took comfort for a while that he'd make smart media choices.
With the recent cancellations of nearly every Marvel TV show, some fans are beginning to question Feige's judgment. Is he really making a mistake canceling a show like Runaways on Hulu, or is it just a new strategy to revive some of these characters in other ways?
Disney+ could factor into a few, if not perhaps Runaways. Unless latter becomes its own MCU movie, which might come a little too late for its teen cast.
Did Feige misjudge in taking 'Runaways' off the air?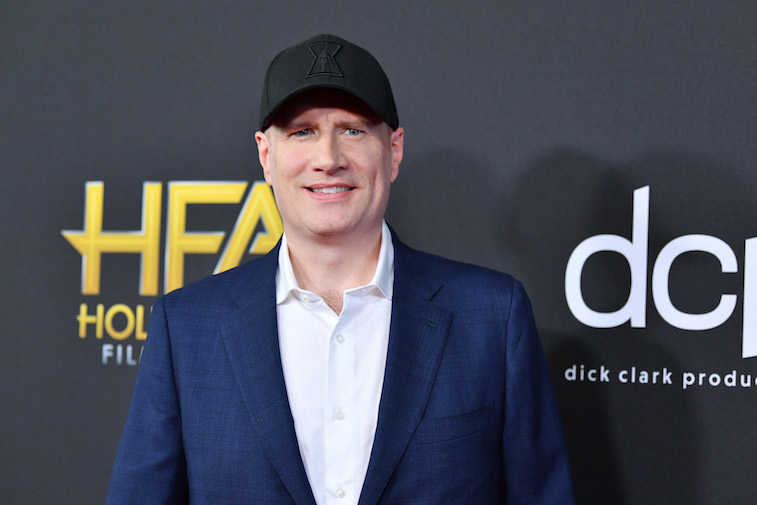 To gauge how Marvel fans feel about Hulu's Runaways being canceled once it finishes its third season, it's always worth turning to Reddit to capture a small part of America's pulse. Some fans there are saying Feige was wrong to cancel this show, especially when it still had a loyal following with a teen audience.
There was already worry on Reddit about this a month ago when Feige became CCO at Marvel. One particular poster had a premonition Feige might cancel not only Runaways, but also Cloak & Dagger, plus Helstrom.
Latter series has yet to begin, though will on Hulu at some point in 2020. It'll be the only Marvel TV show left without a cancellation notice.
Helstrom comes from a slightly darker angle at Marvel, otherwise known as Adventure into Fear. Whether that's a harbinger of darker Marvel shows being the only ones to survive is still up in the air.
What is known is Feige wiped the slate clean of 99% of all Marvel TV shows, perhaps strategically to either give them new life on Disney+ or on the big screen.
Were the TV shows simply not working, or did they still have promise?
One undeniable thing about all past Marvel TV shows (network or Netflix) were that they always referenced the MCU without ever having the movie characters make appearances. Fans always held out hope there would be some crossovers. At the same time, most viewers knew it couldn't happen due to budgetary reasons.
These shows simply had to adhere to a limited network budget paling in comparison to the money spent in the MCU films. Feige was no doubt aware of this and took into account the high bar the movies had set for the last decade.
While the above is true, there did seem to be loyal fan bases for many of the shows. Only the Netflix shows might have waned in popularity because of faltering quality in the special effects/acting/writing.
In the case of Runaways, Feige may have something else in mind since there was a strong teen contingent watching, despite ratings never being released. Considering the cast of Runaways was seen at Marvel Studios back in October, there's thought Feige has a strategy in mind for the teen actors involved.
What if Feige does away with all Marvel shows not on Disney+?
The chances of a Runaways show on Disney+ or a standalone movie after cancellation are still entirely speculation at this point. No matter if the cast was seen at Marvel Studios, it doesn't necessarily mean Feige is going to give them their own film franchise.
If it does happen, it would be more than four years away, potentially making the appealing teen cast too old to play their parts again. Unless some of them can convincingly play teens into their 20s.
Part of the appeal of Runaways, however, was the chemistry between the cast. Trying to duplicate this with others would make things more complicated.
Perhaps the Marvel TV shows were just brief experiments to see what worked and what doesn't. To those devoted viewers, Feige won't look like a hero. No doubt it won't be a career killer for him, yet it might lose him some support if he just tucks away forever all the potentials of the TV franchises.