The Masked Singer: What is Host Nick Cannon's Net Worth?
If you associate Nick Cannon with The Masked Singer and America's Got Talent, then we can't fault you. The former show is 2019's reality TV sensation, and the latter featured Cannon hosting hundreds of episodes from 2009-16. However, he hardly has time to catch his breath since he works on so many projects at once. Nick Cannon's net worth is through the roof because of that busy schedule, as we'll discover in a minute. We'll also try to make sense of his most notable projects, and discuss his The Masked Singer co-workers, too.
What else might you know him from?
https://www.instagram.com/p/Bst817PBE5z/
Between his acting, writing, producing, and TV show hosting duties, Cannon has hundreds of credits on his resume. Picking the most notable ones isn't easy, but a few stand out beyond The Masked Singer and America's Got Talent.
In 2002, he appeared alongside Tommy Lee Jones and Will Smith in Men in Black II. Cannon starred in Drumline the same year.
Cannon voiced Officer Lister in Monster House in 2006, and he joined the ensemble cast in the movie Bobby the same year. He showed up in six Brooklyn Nine-Nine episodes in 2014-15, and he starred in Spike Lee's Chi-Raq in 2015.
Oh, and we can't forget his YouTube series Cannon's Class or the TV show Wild 'N Out, which helps him be one of the richest stars of MTV shows.
Nick Cannon's net worth is unbelievable
Love him or hate him, Nick Cannon has no problem working hard to earn a paycheck. There's more to hosting shows such as America's Got Talent than making faces for the camera as contestants perform, and he was well-paid for his efforts.
Cannon turned down $4.5 million per season when he left America's Got Talent in 2016, but it all worked out for the best. The Masked Singer is a huge success, and Nick Cannon's net worth remains astounding. He has a $50 million fortune in 2019, according to Celebrity Net Worth.
What's coming next for Cannon?
It seems like Nick Cannon is content hosting The Masked Singer for right now, but he has other projects in the works, too.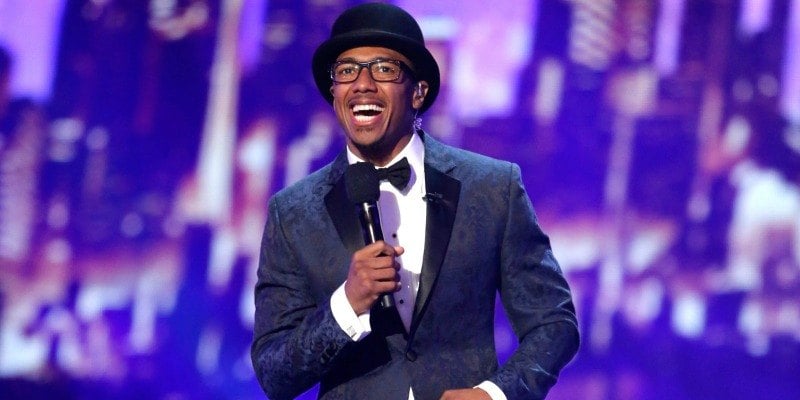 His hands are all over upcoming movie She Ball, which he wrote, directs, stars in, and produced. Cannon is a producer for the film The Blue Mauritius. Given how busy he usually is, working on three things at once is actually a break for him.
Who else is on The Masked Singer?
Aside from Cannon and the performers, the judges are the other cast members on The Masked Singer, and we know who they are.
Former Pussycat Dolls singer Nicole Scherzinger is one of the judges, and Jenny McCarthy is the other female on the panel.
Meanwhile, singer Robin Thicke knows a thing or two about what makes a successful performance. Life-saving comedian Ken Jeong is the fourth judge who is always ready with a quick one-liner.
Check out The Cheat Sheet on Facebook!