'Master of None': Will Aziz Ansari's Netflix Show Ever Get a Season 3?
Actor and comedian Aziz Ansari released the first season of his Netflix show Master of None in 2015. The critically acclaimed and Emmy-winning series went on to have a second season that took place in Italy, where the main character Dev, played by Ansari, met a new love interest.
Since the success of the season 2, however, Ansari faced #MeToo allegations from a woman who claimed the comedian "pressured" her into a sexual situation. Although he addressed the allegations and apologized to her personally, some think it's not enough.
Aziz Ansari has not completely dropped out of the Hollywood spotlight since the allegations, however. This past July, he released a new stand-up special called Right Now on Netflix. But fans of Ansari are still wondering if there will be a season 3 of Master of None.
Have the allegations against Ansari dashed his chances of 'Master of None' Season 3?
January 2018 was a rough month for Aziz Ansari. Babe.net posted an article in which a woman described an uncomfortable and possibly sexually-manipulative situation she experienced with Ansari on a date.
Ansari responded to the allegations, saying he was "surprised and concerned."
"I took her words to heart and responded privately after taking the time to process what she had said," Ansari said in a statement. "I continue to support the movement that is happening in our culture. It is necessary and long overdue."
After releasing this response, Ansari didn't do interviews or appear publicly for several months, leading many fans to wonder what the dubious allegations would mean for the future of Master of None.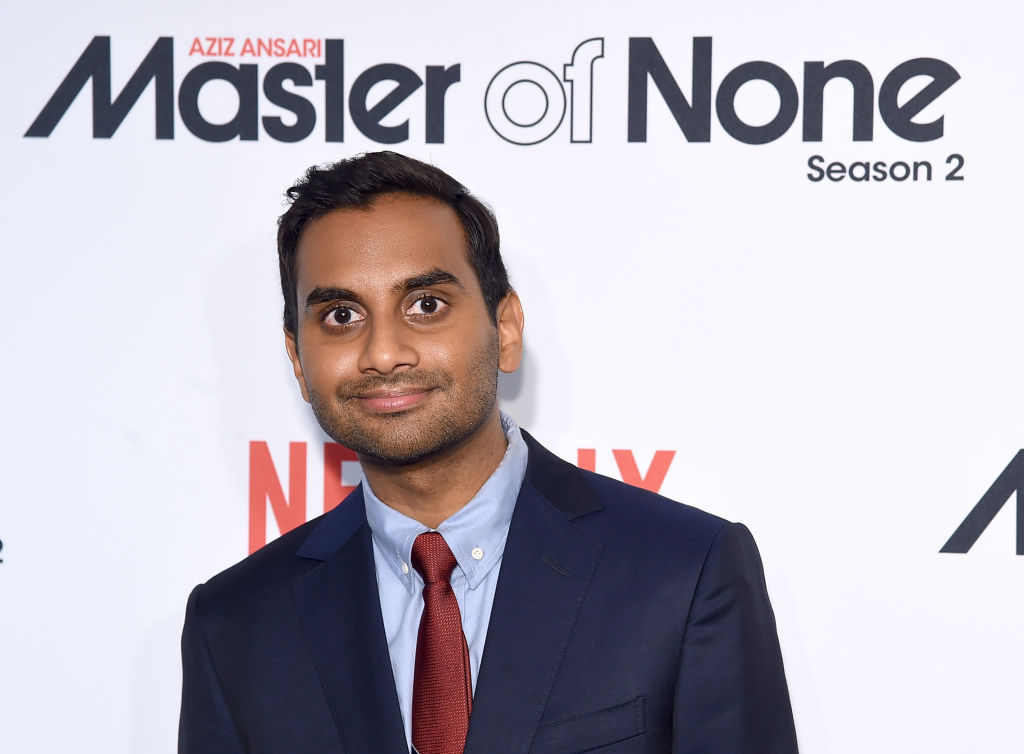 What Aziz Ansari said after completing Season 2
Ansari told the Hollywood Reporter in 2017 that he was interested making another season, but didn't know when it would come to fruition.
"I don't know when that is, years from now or whatever," Ansari said. "I'd rather we not end it here," he said of the open-ended second season finale.
He remarked that the cast and crew make the show fun to create.
"Ideally, I'd like to make more because I love the team of people and the whole process," he said. "I'm just happy I could do the show."
However, he said he didn't yet have the creative vision for season 3, admitting at the time of the Hollywood Reporter interview that he didn't have "full season of operations in [his] head."
But you never know what has changed for Ansari in the past two years.
Netflix confirmed 'Master of None' has not been canceled
Last summer, Netflix's head of original content Cindy Holland revealed that the platform was in fact open to another season. Holland told journalists at the 2018 Television Critics Association summer press tour that Netflix has "certainly … given some thought to it."
Holland did note that she hasn't talked to Ansari to ask whether he'd like to film a third season, but confirmed Netflix's interest.
"We certainly would be happy to make another season of Master of None with Aziz," she told press.
Holland also commented on the the responsibility of the streaming service to protect the cast on crew on their sets from sexual harassment or assault. It's something Netflix has had to deal with a lot recently. Last year, the network removed Kevin Spacey from the political drama House of Cards after serious accusations against the actor surfaced.
"Certainly, events of the past year have even created more heightened awareness around any potential issues that might happen on set," Holland said. But she promised Netflix would do everything they could to protect their employees.
"Our first priority is to make sure that every set is safe and happy and healthy for everyone involved," she said.
Other cast members are ready for season 3, but Ansari is focused on his Netflix special
Alessandra Mastronardi, Ansari's season 2 co-star, told RadioTimes.com early this year that she "totally" would film another season.
"We didn't talk about Master of None Season 3 yet," Mastronardi admitted. "Last time I spoke with him he was doing a tour, he's on tour right now in America."
The actress seemed to imply that Ansari was simply too busy with his stand-up career to do a third season at this time. But, she commented, the tour is also where he draws creative inspiration.
"This is what he does: he goes on tour and he gets ideas and then he creates the show," said Mastronardi.
Ansari's stand-up comedy special, Right Now, is available on Netflix.