'Masterchef' Gordon Ramsay Says He Wants to Be A Better Father Than His Dad
Gordon Ramsay is heralded as one of today's most gifted chefs. Holding three Michelin stars since 2001and also serving as the host of countless television shows, Ramsay is known for his flaring temper that can get hotter than his ovens on Hell's Kitchen.
Yet when it comes to his five children – Matilda, Jack, Megan, Holly, and baby Oscar – the culinary king shows a much softer side.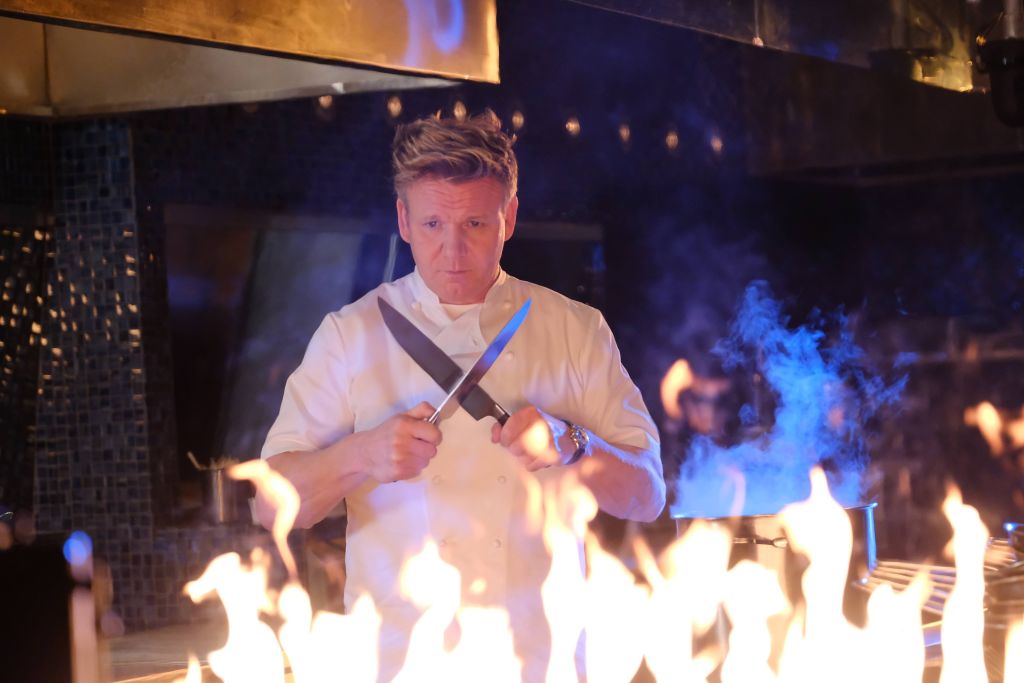 Joy after tragedy
Ramsay and his wife Tana welcomed their fifth child, son Oscar, this past April. The 'Masterchef' posted the happy news on Instagram. "After 3 baftas and one Emmy… finally we have won an Oscar, please welcome Oscar James Ramsay," Ramsay wrote in the caption alongside a pic of the beaming couple and newborn.
Their joy of welcoming Oscar came after a devastating loss. In 2016, Tana suffered a miscarriage at 5 months. "We're together healing as a family, but we want to thank everyone again for all your amazing support and well wishes. I'd especially like to send a big thank you to the amazing team at Portland Hospital for everything they've done," he wrote in 2016, according to USA Today.
Hellish upbringing
Though Ramsay is now enjoying fame and fortune, the renowned chef did not have an easy start in life. "My childhood was tough," Ramsay said in 2016, according to CNN. "I started with nothing and was dealt a dysfunctional card. My father was a severe alcoholic and my mom worked as a cook, and a nurse at night. We moved around … I went to 17 different schools between the ages of 5 and 16."
Ramsay revealed that his upbringing in the "backstreets" of Britain gave him the drive to succeed. He was determined to make a better life for himself and avoid the pitfalls other family members fell into. "I've never done drugs in my life — I have a brother who is still addicted to heroin — and very few chefs get far without substances, it's rife in our industry," the Hell's Kitchen star revealed. "So it was raw, brutally honest, and it was desperate."
His troublesome childhood makes his current success that much sweeter, where the chef offers his story as a way to inspire others. "You know, if I could come from a council estate in Stratford-upon-Avon and live in 17 houses before I'm 16, and then win three Michelin stars, if anybody wants to use me for inspiration, then you know this: I am the real deal," Ramsay shared.
Leaving a legacy
Now with a family of his own, Ramsay is determined not to repeat the cycle of dysfunction he experienced growing up. "I was desperate to get out the sh**hole I was in," he said, according to Delish. "I didn't want to turn out like my dad. I didn't want to live in a council house and put my kids to school with second-hand clothes. You strive to better yourself."
Due to the demands of his high-profile career as a chef and television personality, Ramsay admits that he missed out on a lot of time with his older children. He is looking to change that pattern with baby Oscar. "I am convinced I am going to spend more time with Oscar," he said. "I am excited to be more hands-on.
Read more: Why 'Masterchef's' Gordon Ramsay Has 'Never Been Cooler' to His Kids