'Masters of Sex': Everything You Need to Know to Catch Up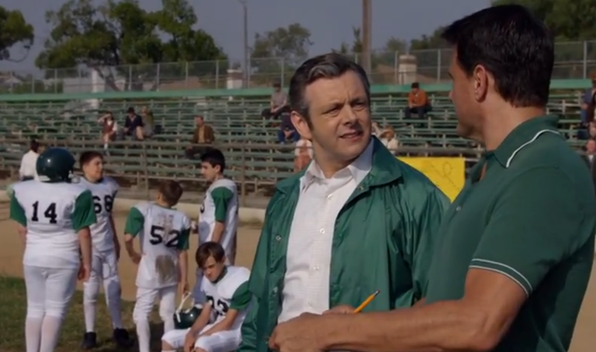 There have been some varied opinions circulating online about season three of Masters of Sex thus far. Some viewers have expressed concern about the arcs of both Bill Masters and Virginia Johnson. Is it that the show's writing has weakened, as Judith Warner of New York Times' ArtsBeat suggests, or do we need to willingly separate ourselves, for a time, from the intricately weaved perspectives carved during the first two seasons?
It could — possibly should — be argued that the latter stratagem is a viewer's best bet. Fans of the show should have faith in MoS creator Michelle Ashford in bringing the increasingly erratic plot lines back together. The show, as it remains now, is not too far from the mark. In fact, it is still an aesthetic gem and a lucrative plug for that 10 p.m. time slot on Showtime.
The August 16 episode, "Two Scents," took viewers, possibly begrudgingly, further from a rekindling between Bill and Virginia; one that many viewers hoped would come if not immediately, then shortly thereafter, the arrival of baby Lisa. In it, Bill begins to coach his son Johnny's (Jaeden Lieberher's) football team. It turns out that the problem child of the team, Dennis, is the same bully that Masters made wet himself earlier in the season.
However, as the games go by, and "Coach Bill" grows closer to the game, he also forges an unexpected relationship with Dennis, much to the dismay of his son Johnny, who watches from afar. However, in an interesting twist of fate, Johnny seems more like the original character of Bill, than Bill himself does at this point. Dr. Masters is waiting on Libby at home, prostrating himself before Virginia. Johnny, the rebellious yet circumspect boy, is displaying all of the characteristics that his father showed during his time at Maternity in season one.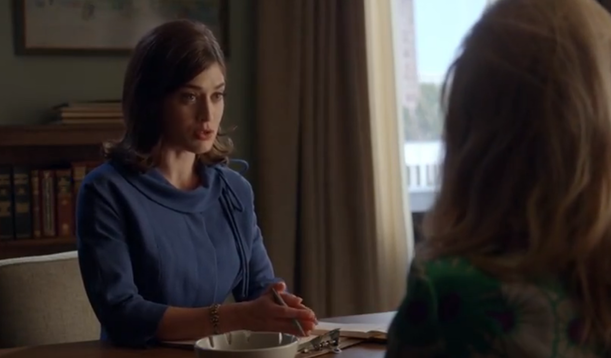 On another front, Johnson has also undergone a certain transformation. She no longer relishes her relationship with Masters, no longer awaits the sex-laden nights at the Park Plaza Hotel. In fact, she grimaces before her (ex?) lover and business partner.
What's more, she has become smitten by, or at least pleasantly distracted by, Dan Logan (Josh Charles, The Good Wife), the salesman/philanthropist out to market the scent of sex. In "Two Scents," Johnson and Logan end up making love, which, as many viewers suspect, will be problematic not only for her, but Bill as well. In a deftly performed scene with Lester Linden (Kevin Christy) on a treadmill in a medical jumpsuit, and Masters, Johnson and Logan monitoring him, a pseudo-feud is formed between Bill and Logan; or at least, Bill has rigidly set the fence posts of his boundaries — in the increasingly precarious ground that surrounds him.
In the other subplot — and one that's been steadily revealing itself over the course of the last few episodes — Libby Masters (Caitlin Fitzgerald) reveals to Paul Edley (Benjamin Koldyke) that his wife Joy (Susan May Pratt) had planned to leave him before her brain aneurysm. In fact, Libby goes as far as to tell him that she rented an apartment to flee to. The way that writer David Flebotte and director Michael Weaver frame this scene, however, makes it seem as though Edley already knew about the apartment. Has he been allowing Libby to go to this apartment, which she has been, frequently, only to seduce her over time? And while Joy rests stiffly at home?
Something is in the works for these two, and if it's what we think it is — another ill-advised fling — than ArtsBeat's Warner is right in asserting the writing is losing the thick coats of paint it had during the first two seasons.
Let's not forget the episode's anecdote: A football star, Al Neely, and an actress, Isabella Ricci, come to Masters and Johnson for sexual counseling, although, at the end of their sessions, it turns out it was just an act of emotional therapy. The brusque Neely winds up informing his knockout partner, Ricci, that he does not have the same feelings for her as he does for her translucent and colorful persona on the silver screen. As usual, this session manages to parallel the Masters/Johnson scenario, for Johnson cannot, at this point, bring herself to love Masters.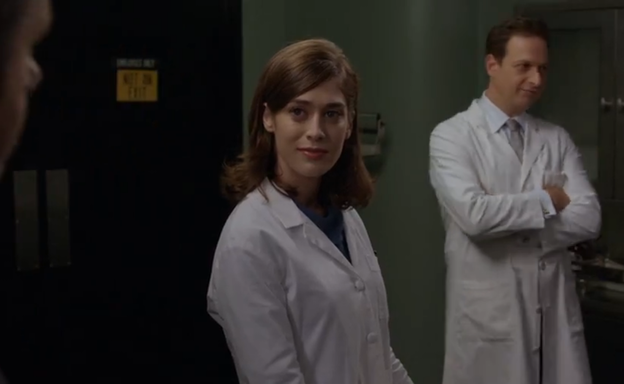 So, let's rank the top three moments of "Two Scents":
Tessa Johnson and the mayonnaise:  Tessa (Isabelle Fuhrman) reveals that she used a jar of mayonnaise to get rid of the ornate hairdo her grandmother (Frances Fisher) pushed on her. The scene showed the overbearing qualities of Virginia's mother.
Lester on the treadmill: While Lester rides hurriedly on the treadmill in a medical suit, Masters, Johnson, and Logan begin to argue about Logan's merits and his role in the "science." At one point, Lester grimaces and says, "I think I'm having a stroke." Yet, no one pays him any mind (which is the brilliance of his character!).
Dennis wants his football: The last time we saw Dennis, he was peeing himself on the sidewalk. But now, he's on Johnny's football team, and as he makes clear with Masters, he wants his football back. Ah, yes, he can also steamroll defenders as a QB.
Catch Masters of Sex on Showtime at 10 p.m. on Sunday nights.
Follow Dan Gunderman on Twitter: @dangun127.
Check out Entertainment Cheat Sheet on Facebook! 
More from Entertainment Cheat Sheet:
Want more great content like this? Sign up here to receive the best of Cheat Sheet delivered daily. No spam; just tailored content straight to your inbox