Matt Damon Knows the Secret to Relieving a Jellyfish Sting — And It's Not What You Think
Although many people can go to the beach and not run into any problems, Matt Damon and his family had an unfortunate incident a few years ago when they came upon a jellyfish. There is a common belief that, if someone gets stung by a jellyfish, urinating on them will help relieve the pain. However, Damon learned that this is not true at all. And, there actually is a less disgusting way to relieve a jellyfish sting.
Matt Damon's daughter got stung by a jellyfish in Australia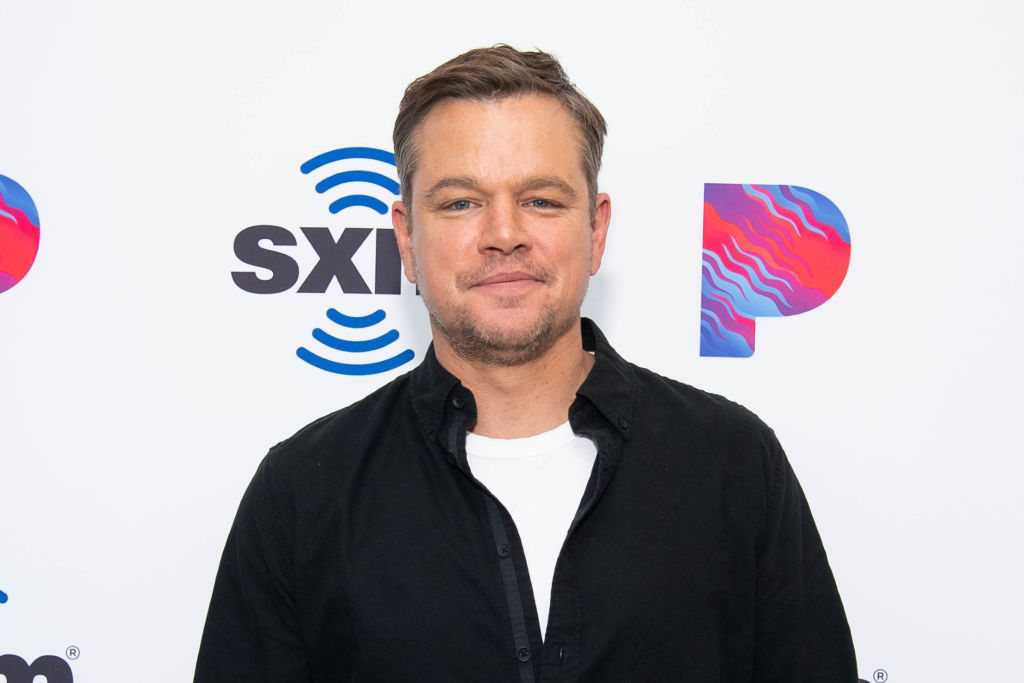 In 2017, Damon and his family went to Australia to visit actor Chris Hemsworth. Australia had a reputation for having poisonous animals, though both Damon and Hemsworth assured Damon's four daughters that they would not run into anything bad on the trip.
However, Damon's youngest daughter Stella — who was six years old at the time — ended up getting stung by a jellyfish at the beach. Damon told Ellen DeGeneres in 2017: "It was the worst thing. Even Chris was like, 'Mate, that's the worst thing I've ever seen in my life.' It was really bad."
Damon went on to share that the jellyfish wrapped itself around his daughter, saying that it looked like red shoelaces. Damon and other people had to pull the jellyfish off of her, and Damon did actually get stung a bit in the process.
Matt Damon reveals the secret to relieving a jellyfish sting
Damon shared that the paramedics had to be called over because there was a chance that Stella could have gone into shock. The paramedics also told him how to take care of a jellyfish sting. And, contrary to popular belief, it does not involve urinating on anyone.
"That's actually just something that somebody made up because they thought it was funny," Damon shared with Ellen DeGeneres in 2019. "What you're supposed to do is put somebody in a really hot bath and get a sponge and gently move a little. There's these tiny little needles when [a jellyfish] stings you. So you brush them out."
Back in 2017, Damon joked that he would have been fine with urinating on his daughter to save her life because "she peed on me enough in her life."
Who are Matt Damon's children?
Damon is currently married to his wife, Luciana Bozán Barroso. The couple met in 2003 when Damon was filming a movie in Miami. They came upon each other when Damon went to the place where Barroso was bartending.
According to Damon, it was almost like fate because he was not actually supposed to be filming in Miami, but the production crew changed the location last minute. Then, he also did not want to go out the night that he met Barroso, though he was eventually dragged out by a few people.
"I don't know how else our paths would've crossed if that didn't happen – if all those things didn't happen," he once said.
Damon and Barroso got married in 2005. Barroso had a child named Alexia (b. 1998) from her past marriage, and Damon ended up being Alexia's stepfather. Later on, Damon and Barroso welcomed three daughters: Isabella (b. 2006), Gia (b. 2008), and Stella (b. 2010).
Damon might be a world-famous actor, but he tries to keep his daughters out of the public eye. However, he has shared a bit about his parenting style before.
In an interview with AOL, Damon said that he and his wife want to "show them a bigger world and hopefully build some empathy and compassion, and some understanding for different perspectives and different ways of living."