Matt Damon May Have Another 'Bourne' Hit in the Works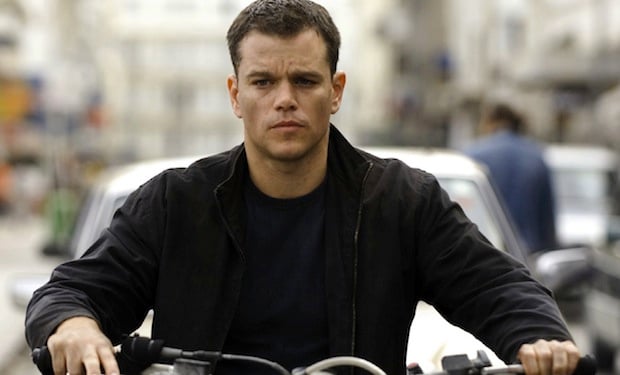 When Matt Damon left his action hero alter ego Jason Bourne behind back in 2007, it seemed pretty certain that he would never reprise the role again. But now, the Oscar winner could be planning to reprise make a surprise return to the character in a new installment of the hit action franchise.
According to Deadline, Damon and director Paul Greengrass of The Bourne Supremacy and The Bourne Ultimatum are reuniting for their third collaboration in the Bourne universe and the fifth film in the series overall. It's certainly unexpected news, given that as recently as last year, Greengrass maintained that there was nowhere else for the story to go after Bourne regained his memory in Ultimatum. Meanwhile, Damon, for his part, has said on multiple occasions that he wouldn't return to the franchise without Greengrass on board as director. Now, it looks like they're both back on board.
The potential deal is still only in early stages. Per The Hollywood Reporter, Greengrass would both direct the movie and pen the script, should the talks pan out. This would be the first time Greengrass, who previously scribed United 93, would write for the Bourne installments. The rest of the Bourne trilogy was primarily written by Tony Gilroy, along with several other writers.
There's no word on what exactly the movie would entail, but it seems Universal wants it to happen sooner rather than later. That's not exactly a surprise. The Bourne movies raked in almost $1 billion collectively worldwide and catapulted Damon into a new level of superstardom. Now, the studio is reportedly eager to get the film off the ground.
Universal previously moved on with the Bourne series without Greengrass and Damon, with The Bourne Legacy, the 2012 spinoff starring Jeremy Renner as spy Aaron Cross. The sequel to Legacy was scheduled be released on July 16, 2016, with Fast & Furious director Justin Lin on board. Per Deadline, the studio is now looking to push back the Aaron Cross follow-up to another date and slide the Damon-Greengrass return film into that slot.
So where does that leave the next Aaron Cross adventure? Luckily for Renner, it won't be scrapped. Instead, Universal is planning to create a Bourne "shared universe," similar to that of Marvel's. While a new Bourne film starring Damon would take the preplanned 2016 date, the studio will still follow through with a follow-up to Legacy, once again centered on Cross.
Bourne fans shouldn't get their hopes up too high just yet though. As previously mentioned, negotiations are still in the early stages and Greengrass and Universal have not confirmed anything. However, if this film does occur, it also opens up the possibility that the two main characters in the Bourne sphere—Bourne and Cross—will crossover at some point, although Damon has previously been quoted saying he couldn't see the character teaming up with anyone (it was initially rumored that Damon would make an appearance in The Bourne Legacy, but those reports were quickly proven false).
Whether there's a crossover or not, another Bourne film starring Damon seems destined to be a hit—especially since fans and critics alike weren't entirely happy with The Bourne Legacy. For now, viewers will have to stay tuned to see if the plans actually come to fruition.
More from Entertainment Cheat Sheet:
Want more great content like this? Sign up here to receive the best of Cheat Sheet delivered daily. No spam; just tailored content straight to your inbox.