Matt Lauer Moments That Totally Weird Us Out Now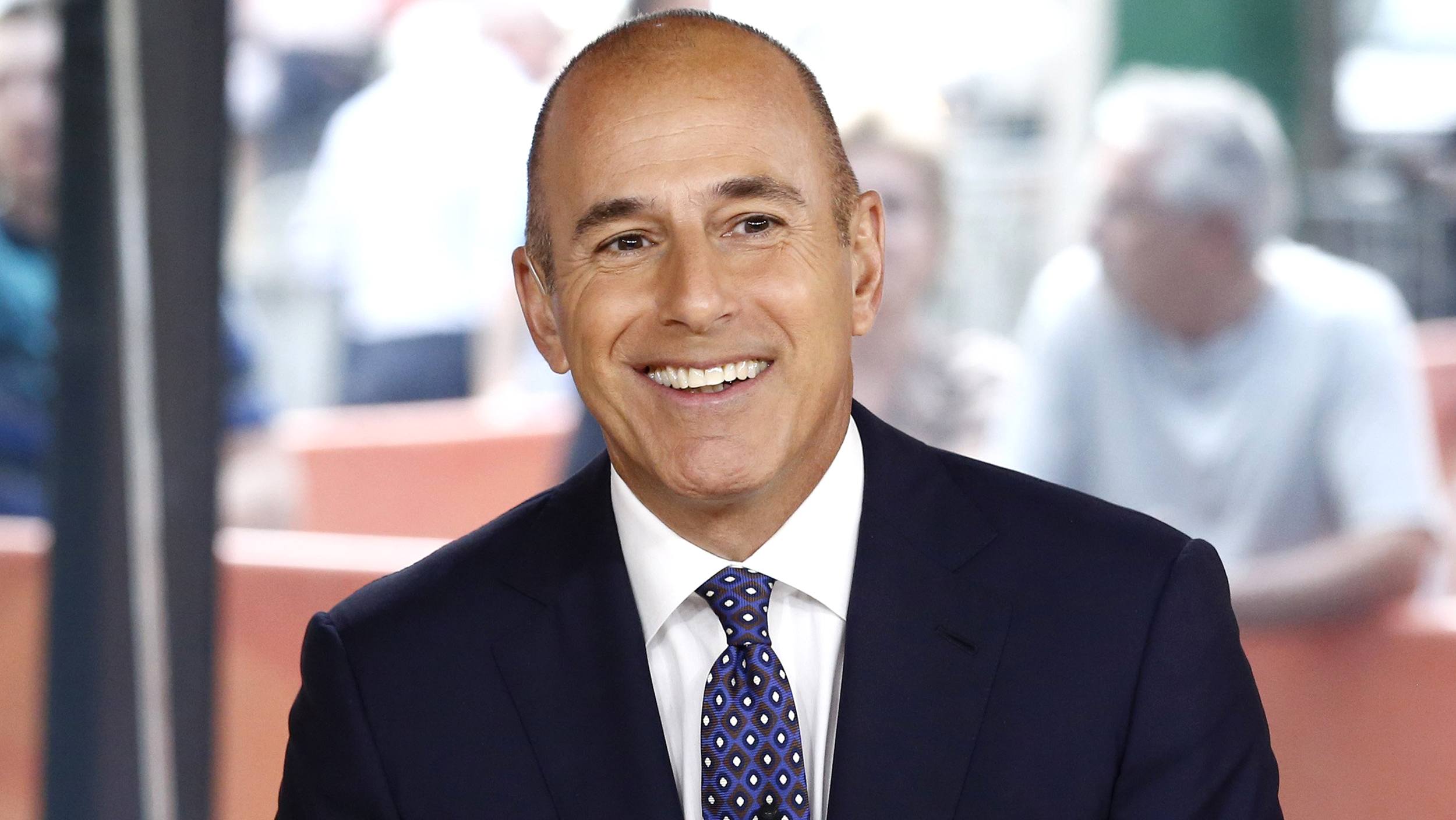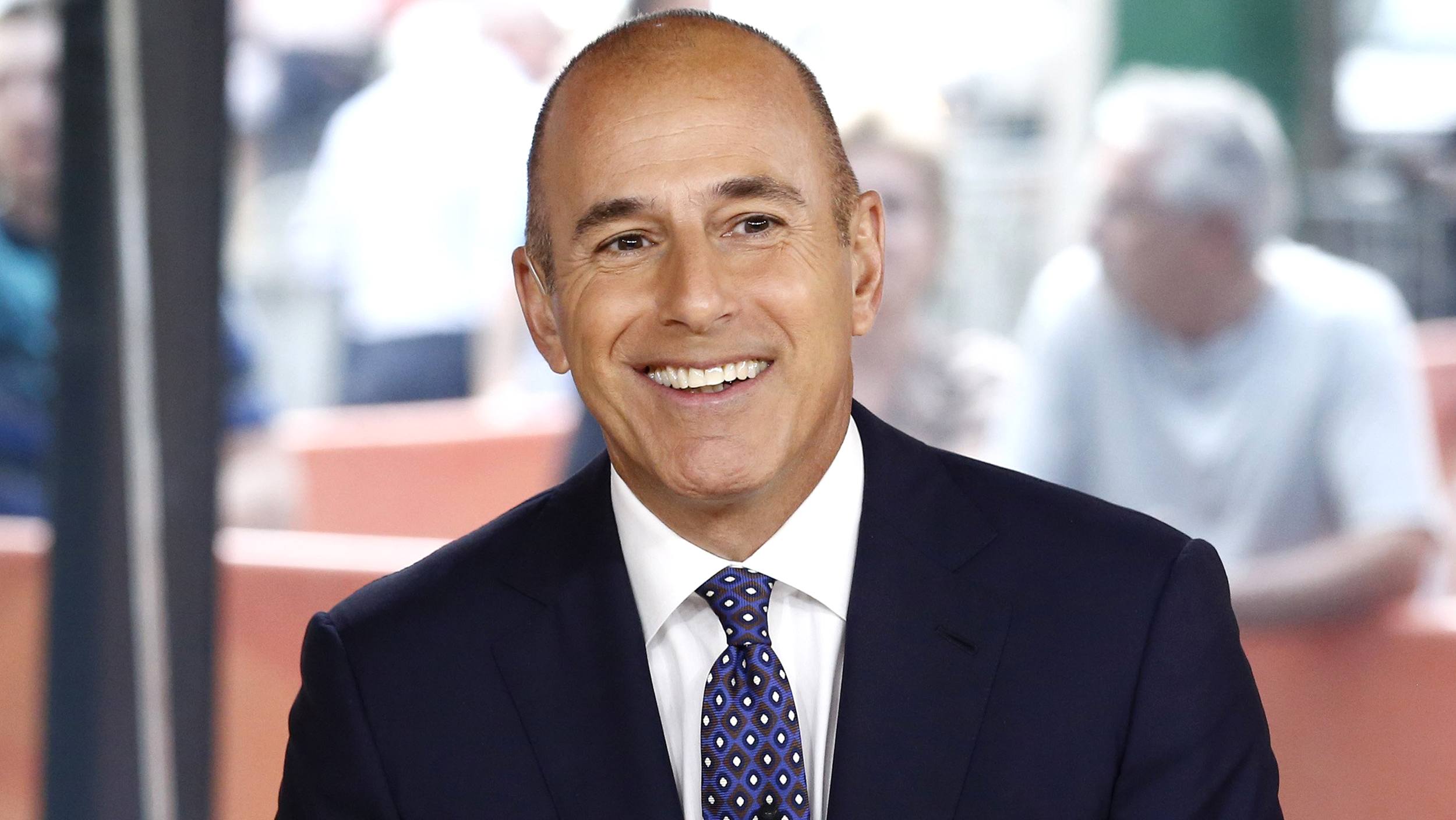 In November 2017, Matt Lauer was fired by NBC after an employee accused him of sexual harassment. Since that initial accusation, other women have come forward, with The New York Times and Variety publishing exposés about Lauer's alleged behavior; several women have accused him of harassment and one has accused him of sexual assault.
Now that this has come to light, there are some moments from Today that are pretty uncomfortable in retrospect and should have raised some red flags.
His incredibly uncomfortable interview with Anne Hathaway
Back in 2012, Matt Lauer interviewed Anne Hathaway ahead of the film Les Miserables. Hathaway gave a brilliant performance in that movie that would later win her an Oscar. But all Lauer wanted to talk about was a "wardrobe malfunction" recently captured by paparazzi.
Lauer opened the interview by saying, "Anne Hathaway, good morning, nice to see you. We've seen a lot of you lately." She laughed uncomfortably, but Lauer wasn't done. He said, "Let's just get it out of the way. You had a little wardrobe malfunction the other night. What's the lesson learned from something like that?"
Hathaway was clearly befuddled and couldn't believe that this was what the interview was opening with. She said that she wishes we didn't live in a culture that "commodifies sexuality of unwilling participants." With that, Hathaway masterfully transitioned back into promoting Les Miserables, which is what she was there to talk about in the first place. 
When he told Sandra Bullock he saw her naked
Hathaway isn't the only actress Lauer had an incredibly awkward exchange with. In 2009, Sandra Bullock was on Today to promote The Proposal. Lauer immediately made the interview all about her nudity in the movie.
Literally the first thing Lauer says in the interview is, "It's been two years since you've been here. The major thing that's changed since you were here last? I have now seen you naked!" Lauer laughed and said this nude scene is now his screensaver.
This interview was four minutes long, and a full 90 seconds of it were spent talking about nudity. 
His weird sketch about sexual harassment in the workplace
Everyone at Today thought it would be really funny in 2012 to put together a sketch about sexual harassment in the workplace. In the segment, which was presented as a serious news report at first, Lauer complains that a co-worker slapped him on the butt.
While pretending to be completely shellshocked, Lauer says this was uncalled for. He is also questioned about whether he was asking for it based on what he was wearing. Now, the sketch of Lauer making light of sexual harassment victims has not aged well, to say the least. 
His interview with Bill O'Reilly about being fired for sexual harassment
In 2017, Lauer interviewed Bill O'Reilly, a Fox news anchor who was fired from his network after being accused of sexual harassment. The interview is strange to watch now, considering Lauer would soon find himself in the exact same position.
One particularly weird moment was when Lauer went off about how the network probably never wanted to fire O'Reilly since he was such a moneymaker for them. He said:
You were probably the last guy in the world that they wanted to fire because you were the guy that the ratings and the revenues were built on. You carried that network on your shoulders for a lot of years. So doesn't it seem safe to assume that the people of Fox News were given some information, or given some evidence, that simply made it impossible for you to stay on at Fox News?
In retrospect, it sounds like Lauer could be talking about himself. 
When Katie Couric said he pinches her on the butt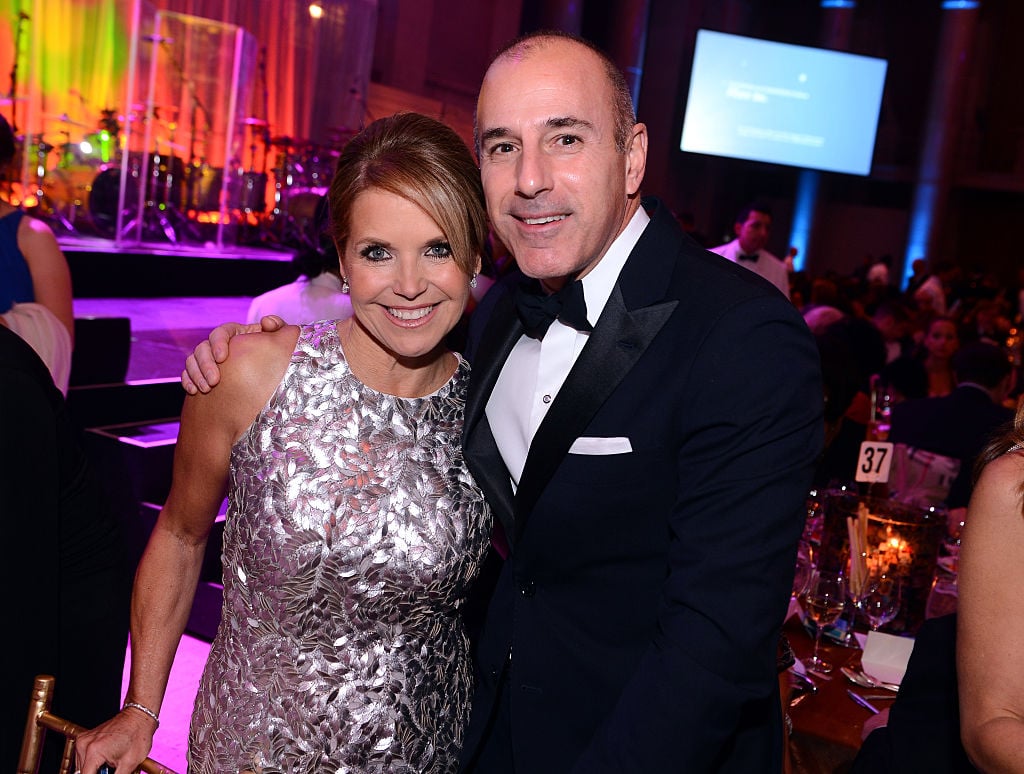 Weirdly, this interview with Katie Couric didn't get much attention at the time. But it definitely is now, with TMZ recently republishing it. In 2012, Couric was interviewed on Watch What Happens Live about her experiences working with Lauer.
Andy Cohen asked, "What is Matt's most annoying habit?" Couric's response? "He pinches me on the ass a lot."
At the time, everyone in the room laughed. But no one's laughing now.
When he told Meredith Vieira to 'keep bending over'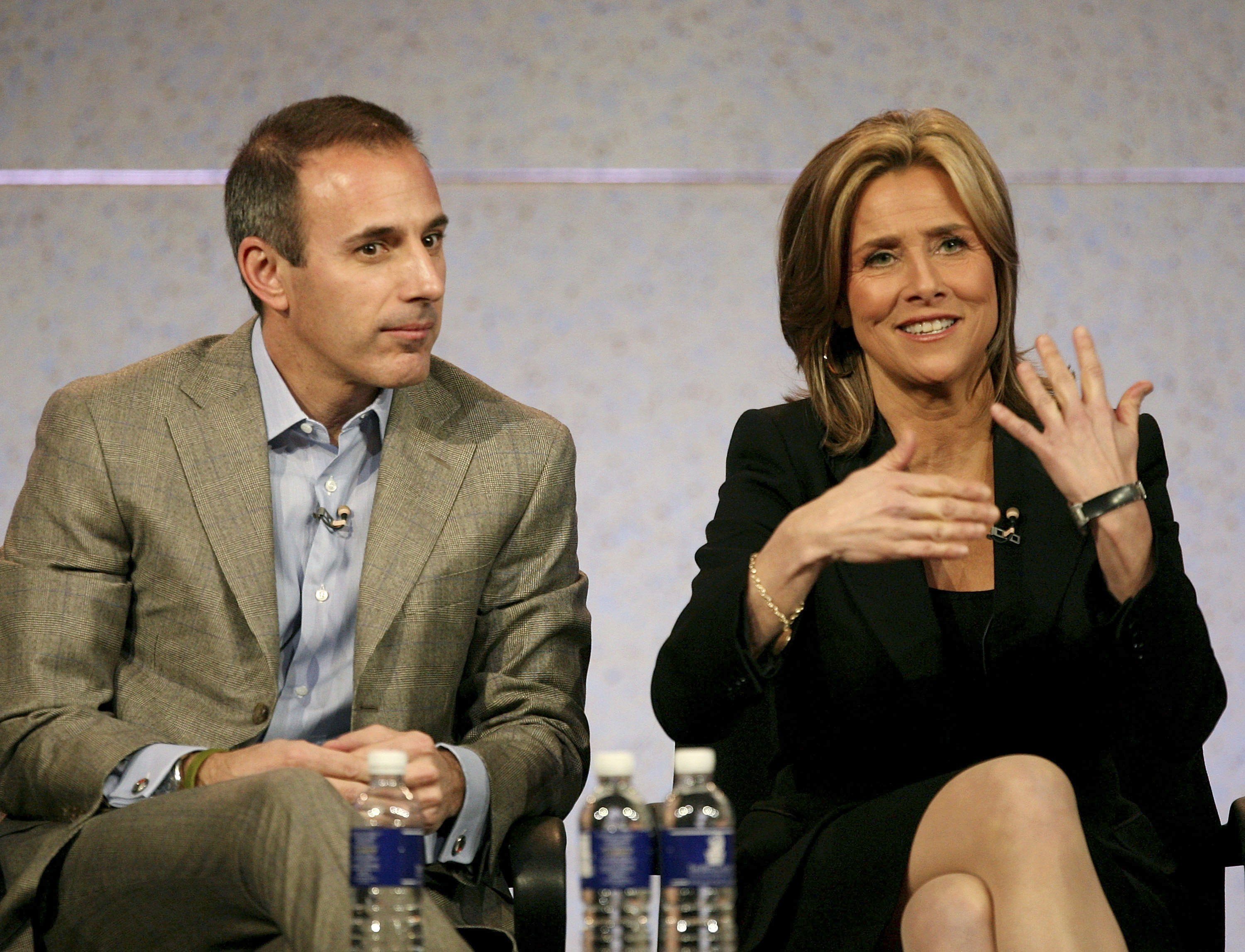 Couric wasn't the only one of Lauer's co-hosts to be the victim of sexual harassment. In 2006, on the set of Today, Lauer whispered to Meredith Vieira, "Keep bending over like that. It's a nice view."
This footage was also republished by TMZ this week. Apparently, this took place when NBC had gone to commercial, but one affiliate accidentally kept the studio feed on the air. This clip seems to confirm what NBC employees told Variety and The New York Times this week: that everyone at NBC knew about Lauer's harassment.
One employee told Variety that "management sucks there" and that NBC "protected the sh*t out of Matt Lauer."
When he told 23-year-old Kelly Clarkson she looked hot
When Kelly Clarkson appeared on Today in 2005 to promote her album Breakaway, Lauer once again made the interview about her physical appearance right away. Lauer said that Clarkson had a "hot new look."
When Clarkson questioned this, Lauer responded, "Well, I'm back from vacation and you got my attention, I'll tell you that." As he said that, he eyed her up and down.
It's worth noting that at the time of this interview, Lauer was 47 while Clarkson was 23.
When he dropped his pants in the office and said, 'Drink it in, ladies'
In 2014, Today produced a musical sketch called Today: The Musical, which all of the hosts participated in. In one part of it, Lauer needs to re-press his pants before an interview. So he takes them off backstage, standing around in his underwear.
Several female employees then walk in, and Lauer opens up his jacket, saying, "Drink it in, ladies!" Perhaps most disturbingly, the employees' response is, "Again, Matt, really?" and "It's the third time this week!"
Now, it sounds like this joke was uncomfortably close to the truth.
Check out The Cheat Sheet on Facebook!