Max Brooks Tells People #DontBeASpreader to Save Mel Brooks, Carl Reiner and Dick Van Dyke from Coronavirus
The novel coronavirus (COVID-19) has begun to hit celebrities, from Tom Hanks and Rita Wilson to Olga Kurylenko and Idris Elba. Those celebrities are using their platform to advise their fans to stay safe and other celebrities are using their platform to encourage safe practices too. World War Z author Max Brooks, son of comedy legend Mel Brooks, is the latest.
On March 16, Brooks and his dad made a video promoting the practices of social distancing. Many cities have already closed bars, movie theaters, gyms and other social venues, and reduced restaurants to 50% capacity while businesses have switched to remote work. The Brookses used their age difference, and Mel Brooks' legendary showbiz friends, to speak to why social distancing is important even for young people.
Max Brooks introduced Mel Brooks and his comedy network
Fans may know Max Brooks from his novels or the movie adaptation of World War Z. Mel Brooks wrote, directed and starred in legendary comedies from The Producers to Spaceballs. Mel Brooks and Carl Reiner were a comedy duo with bits like The 2000 Year Old Man. Reiner wrote and performed on The Dick Van Dyke Show and the three comedians are still friends today.
"Hi, I'm Max Brooks," Brooks began. "I'm 47 years old. This is my dad, Mel Brooks. Hi dad. He's 93. If I get the coronavirus, I'll probably be okay but if I give it to him, he could give it to Carl Reiner who could give it to Dick Van Dyke and before you know it, I've wiped out a whole generation of comedic legends."
Van Dyke, star of Mary Poppins and Night at the Museum, is 94. Reiner, director of The Jerk and All of Me turns 98 on March 20. 
Max Brooks demonstrates social distance
Brooks went to his dad's house where Mel Brooks remained behind a glass door. That is just one example of social distancing the Brooks family hopes all their fans will follow.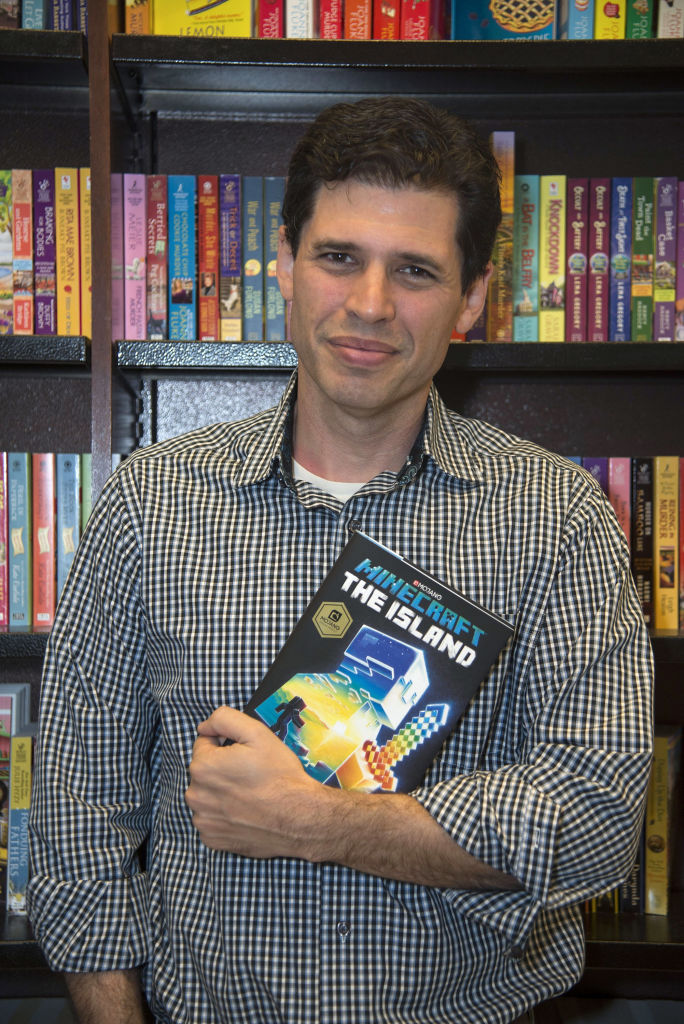 "When it comes to coronavirus, I have to think about who I can infect and so should you," Max Brooks continued. "So practice social distancing. Avoid crowds, wash your hands, keep six feet away from people and if you've got the option to stay home, just stay home."
#DontBeASpreader
As states like California issued temporary bans on gatherings of 250 or more people, reports showed people in cities like New York continued going out to bars over the weekend. Health advisors have suggested everyone self-isolate even if they feel well. The coronavirus can take weeks to manifest symptoms and people could unknowingly be carriers. 
The goal of self-isolation is to prevent the spread of coronavirus beyond the cases already infected. By minimizing the spread, there will be less people requiring tests and a potential cure. Tests are already in limited supply and any antidote would take time to produce on the scale it is already required.
"Do your part, don't be a spreader," Max Brooks said. "Right dad?"
Muffled behind glass, you can hear Mel Brooks agree, "Right. Go home."
Max obeys his dad. 
"I'm going, I'm going," Max Brooks said. "Love you."