Maya Hawke Announces Music Career, Shares Snippet Of Her New Song "To Love A Boy"
It's only been a month since the world was introduced to Maya Hawke in Season 3 of Stranger Things and we just can't seem to get enough of her.
Not only was the actress the ultimate scene-stealer in the hit Netflix series, but she continues to maintain superstardom now that she's made her Quentin Tarantino film debut in Once Upon a Time in…Hollywood.
From these two projects alone, it is evident that Maya Hawke has a very successful career in acting ahead of her.
However, it has recently been revealed that acting isn't the only talent this actress has.
Hawke has always had a passion for music
After seeing Maya Hawke showcase her acting chops in two of the most highly anticipated projects of the summer, many of us didn't think she had more to offer.
Though we have already come to the conclusion that Hawke is an insanely talented actress, we didn't know that one of her many talents included singing.
On August 9, Hawke took to her Instagram to reveal the latest project she's been working on, her own music.
The actress excitedly announced the release of her two debut singles, "To Love a Boy" and "Stay Open," and even gave fans a snippet of one of the songs.
"Here is a snippet from one of the first two songs I'm going to release (lyrics by me music by Jesse Harris) and preview of the cover for this A side/ B side single," she captioned the cover art, which features a photo of Hawke which, according to fans, makes her look a lot like Billie Eilish. "They will be released on August 16th and I'm playing a show to celebrate at the Sultan Room in Williamsburg on August 21st."
While this is the first time many of us have heard Maya Hawke showcase her beautiful singing voice, music has always been the actress' passion.
Hawke even explained in a recent press release that her love for music and singing has always been an evident part of her life, but only acted upon it recently.
"This is a passion project for me; I have loved singing, writing lyrics and music since I can remember," she said. "For the last two years, Jesse and I have worked on these songs, and we are really excited to finally share them with an audience."
Hawke still plans to continue acting
Though she is now publically showcasing her love for music, acting is going to remain a big part of Maya Hawke's life.
Since landing her first on-screen role as Jo March in the BBC adaptation of Little Women back in December 2017, Maya Hawke's acting career has skyrocketed this past month.
Back in July, Hawke was a major scene-stealer in Season 3 of Stranger Things, as Robin, Steve Harrington's coworker at Scoops Ahoy and has since received a ton of recognition and praise for portraying the first openly queer character on the series.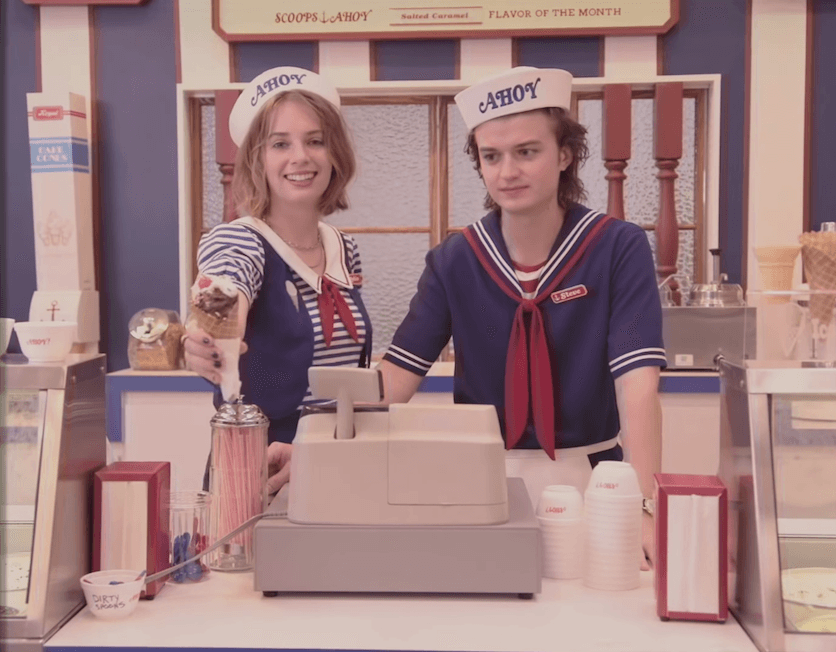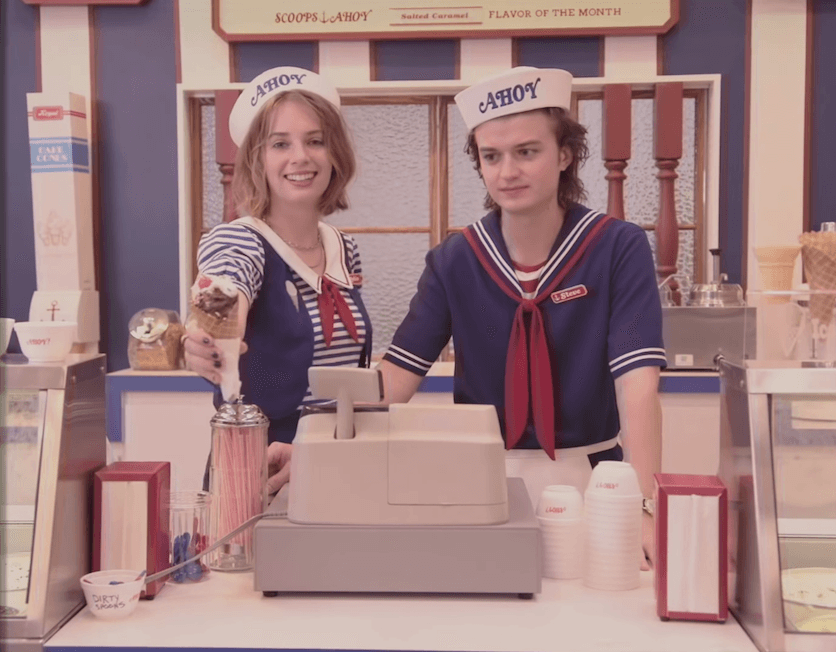 By the end of July, Hawke made her big-screen debut as one of Charles Manson's followers in Once Upon a Time in…Hollywood, working with her mother's longtime collaborator, Quentin Tarantino.
From all of the success Maya Hawke has seen in the last month, we're expecting her acting career to continue reaching new heights.
As for her music career, it sounds as though that is also an area of expertise for the young actress.
Maya Hawke definitely has a lot to look forward to in the near future and now that she is a double threat, the only way she can go from this point on is up.