How These MCU Actors Are Fighting for an All-Female Marvel Movie
Phase Four of the Marvel Cinematic Universe is just around the corner. But, it seems like everyone is looking ahead, including the cast of the world's favorite Disney-owned superhero franchise. Recently, a wave of MCU actors — like Brie Larson, Tessa Thompson, Scarlett Johansson, and Elizabeth Olsen — opened up about fighting for an all-female Marvel movie, rumored to be known as A-Force. And honestly, we're here for it.
Brie Larson
On Oct. 9, Larson, the woman behind Captain Marvel, revealed a number of female stars have already expressed their interest in an all-women MCU feature to Marvel Studios president Kevin Feige.
"I will say that a lot of the female cast members from Marvel walked up to Kevin and we were like, 'We are in this together, we want to do this,'" Larson said.
Nevertheless, it seems more work needs to be done. At the time, Larson admitted she didn't know what an all-female Marvel movie would actually look like.
"What that means, I have no idea," she explained. "You know, I'm not in charge of the future of Marvel."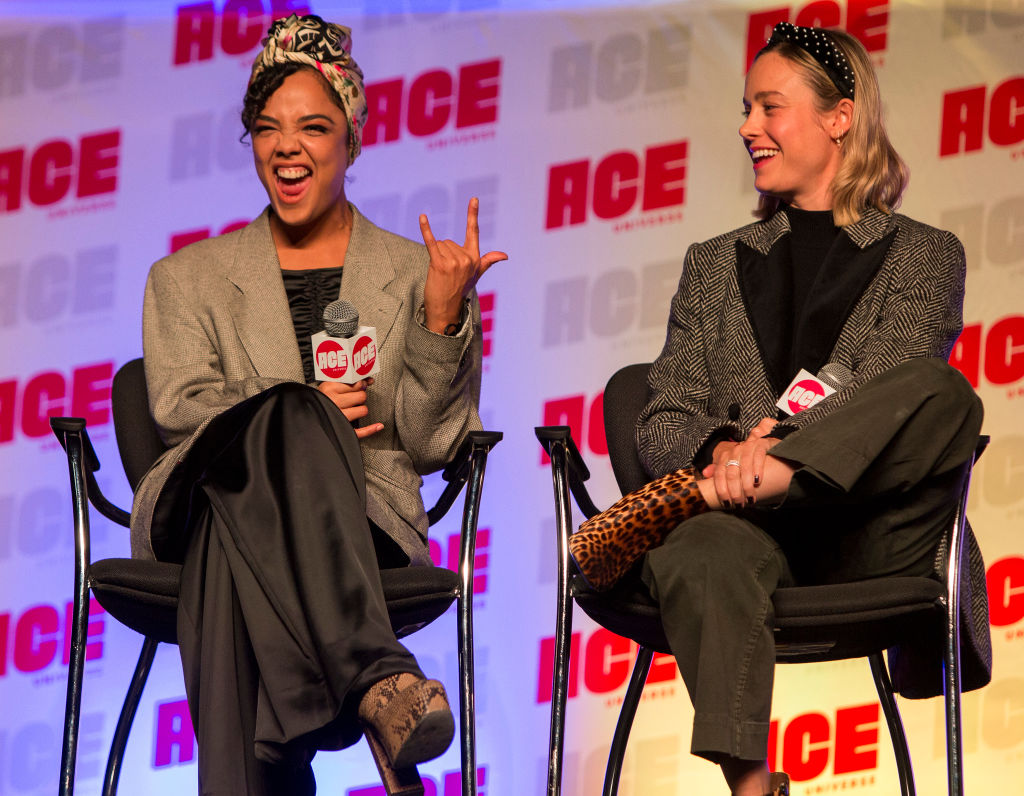 That said, Larson made it clear she and her Marvel co-stars are willing to make the dream into a reality. "It is something that we're really passionate about and we love," Larson said. "And I feel like if enough people out in the world talk about how much they want it, maybe it'll happen."
More recently, Larson echoed her previous statement, noting a desire for the all-female Marvel film. However, she now knows how fans can help push to make it happen.
"I think that is what we want, we want to see females working together, ideally in their own film," the actress said at ACE Comic-Con, according to We Got This Covered. "And we really have been saying this a lot but the more that people talk about it and say they are behind that and are interested in that the higher likelihood it is that that could happen. People are listening. They're watching."
Tessa Thompson
Now, Larson wasn't the only MCU actress to speak out about the potential female-led film at ACE Comic-Con. Thompson, who plays Valkyrie, also offered her support for the project.
"I know what I want. No, listen, this is not just because Valkyrie would like to hang out with some of the beautiful, strong, intelligent, fantastic women of the MCU" Thompson said. "She would, platonically in a team-building way. So, I want to work together as a team, us women, doing things in a film or two."
Scarlett Johansson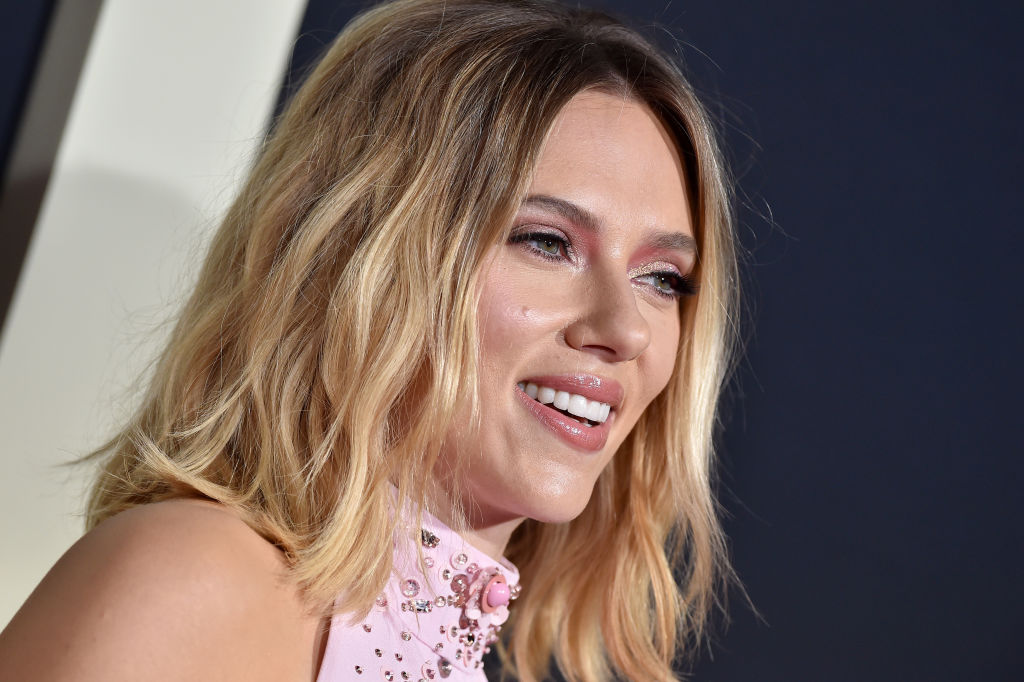 Meanwhile, Johansson, who is known for her portrayal of Black Widow, revealed she is pushing to make the all-female superhero movie happen down the line, despite the currently-unknown future of her character.
"I don't know what my future is in that world," Johansson told Variety on Oct. 14. "Obviously, it's a little more opaque for my character."
"But that group of actresses is so incredibly powerful and when they come together, it's explosive and unstoppable," the actress continued. "So yes, I'm pushing for that. I think audiences want it and I'm definitely one of them."
Elizabeth Olsen
Olsen, whose onscreen alter ego is Wanda Maximoff — aka the Scarlet Witch — also shared her support for the potential film. During an interview with Buzzfeed News, the actor explained why giving more screentime to women in the MCU would have a "huge impact" for the fandom.
"I think people really love these characters," Olsen told the publication. "I feel like all the men in Marvel movies have done such a brilliant job with satisfying a lot of things our audiences want, and they're funny and they're talented. And so are all the women, and to give them more screentime, I think, would be a huge impact because comics aren't just for boys who want to watch big boys."
With these high-profile women fighting for an all-female Marvel movie, it's almost impossible not to get behind the "A-Force" project. Nevertheless, fans will need to actively show their support in order for anything to move forward. So what are you waiting for? It's time to get vocal and ask for what you really want.
Check out Showbiz Cheat Sheet on Facebook!