MCU Leak: Tom Holland's Spider-Man Headed for College Trilogy
Ever since the Sony/Disney negotiation — the one that returned Peter Parker to his rightful home for a third standalone installment and an additional MCU appearance —, fans have been wondering what's next for the iconic web-slinger. Will more Spider-Man (Tom Holland) negotiations follow suit?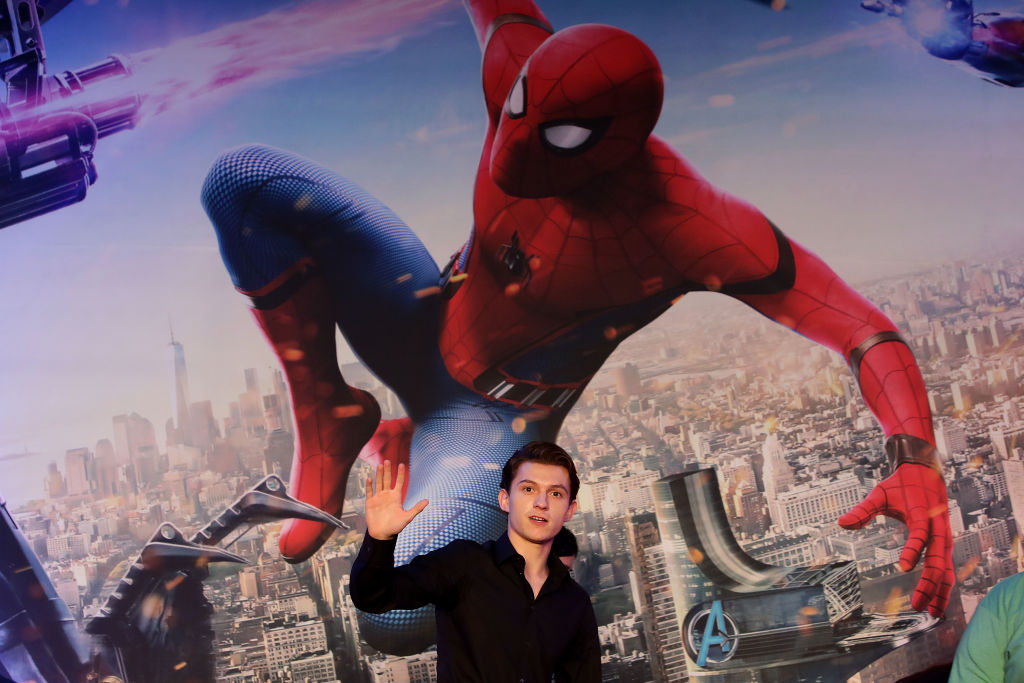 Will Parker come to lead the New Avengers? Will he become a mentor to Ms. Marvel following her Disney+ show? Will he develop a school-boy crush on Brie Larson's Captain Marvel? The rumors circle the internet like flies hover over you know what. However, a recent leak from a credible insider has revealed Disney's alleged plans for our beloved night monkey. 
Tom Holland's Spider-Man is going to college … for three films? 
As for Peter Parker, it seems that Marvel/Disney has big plans for the face of Marvel. Considering Captain America and Iron mad bid fans farewell in Avengers: Endgame, Spidey's value as an OG hero has skyrocketed. 
Parker is a thread connecting the newbies to the saviors of yesteryear; he is Stark's protege destined to uphold his mentor's legacy moving forward. Thus, it should come as no surprise that, allegedly, Disney has an entire follow-up trilogy to Parker's high school years on the agenda.
According to Marvel and DC insider Mikey Sutton, who posted to his private Facebook group, Geekosity: All Things Pop Culture, fans can expect Spider-Man 4 sometime in 2023 with Peter Parker in college. Sutton posted:
SCOOP – 11/18/19: Hearing from my sources at Disney — some of the same ones who confirmed my Spidey scoops in the past — that Disney and Sony will collaborate again for Spider-Man 4 in 2023 with Peter Parker in college. Whether it's that July 2023 release date remains to be seen but it's highly possible. UPDATE: It's looking like a college trilogy.

Your fly in the ointment,

Mikey Sutton

Geekosity: All Things Pop Culture 
Looks like Marvel isn't planning to lose its grasp on Tom Holland's Spider-Man anytime soon. According to recent reports, future negotiations are virtually inevitable. However, Spider-Man 4 is still ways away, and the dates recently released for upcoming Marvel movies could feature an array of new superheroes (or others already existant, who have yet to receive their fair share of exposure).
Will Tom Holland stick around?
Everyone would love to see Holland head to college; however, keep in mind that the actor may not choose to sign a contract extending his stay. He did mention in an interview once that he has plans to direct down the line and would love to continue expanding his portfolio. 
Holland once explained to Zendaya for Interview Magazine that he wants to stretch himself as an actor, like Leonardo DiCaprio, Meryl Streep, and Jake Gyllenhaal. How long can he play Spidey, as he explained, until he becomes glued to the persona — the funny and geeky, yet brave and morally well-rounded teen?
All concerns aside, Spidey in college would be like Saved by the Bell plus superheroes, which sounds like the perfect formula for success.