MCU Scoop: John Krasinski All But Confirmed for Mr. Fantastic in 'Fantastic Four' Reboot?
Is John Krasinski all but confirmed to play Mr. Fantastic in the MCU Fantastic Four reboot? Get the inside scoop here. Can the actor do it?
Ever since San Diego Comic-Con, MCU enthusiasts have taken to the internet — searching corners far and wide — for further details related to Phase 4, as well as any potential Phase 5 announcements. While Deadpool may appear in Black Widow 2 and seven new superheroes may come to define the new Avengers, fans want to know what's happening with the Fantastic Four, and is John Krasinksi a shoo-in for Mr. Fantastic?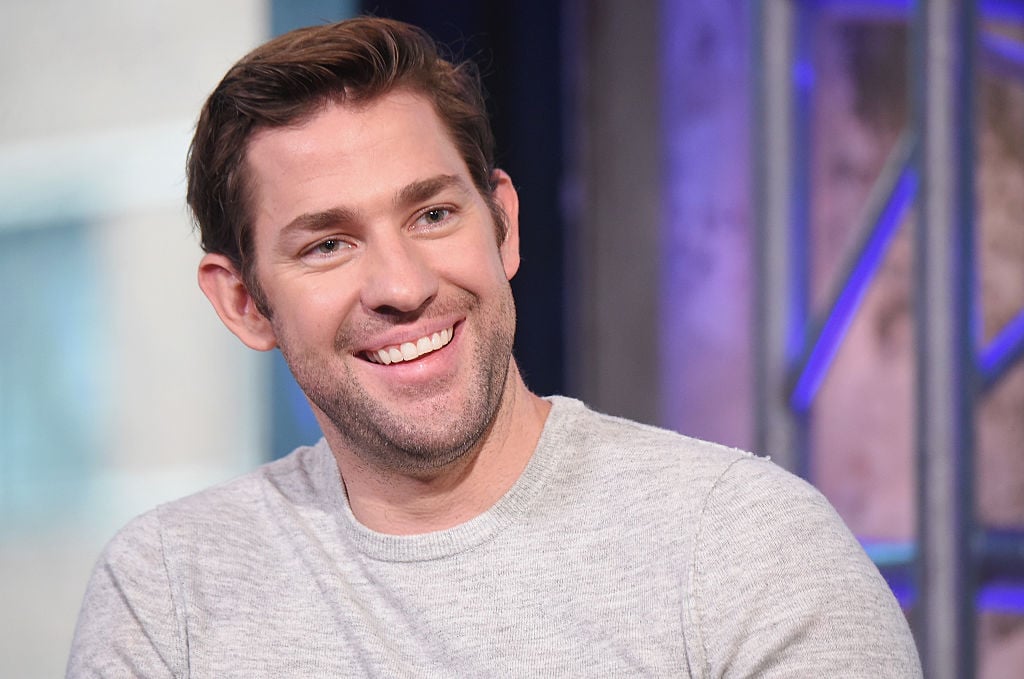 Following the Fox/Disney merger, the latter gained access to a slew of scintillating superheroes, including all of the X-Men and the Fantastic Four. And, immediately, fans wanted to know how and when the various mutants and special scientists would make their way into the MCU. As for one of the heroes, Reed Richards, all signs point towards the one and only John Krasinski taking on the role. Marvel is allegedly eyeing the actor and his portfolio is well suited to a Marvel run.
Why John Krasinski would be perfect for Mr. Fantastic in the MCU's 'Fantastic Four' reboot 
John Krasinski became a household name when he landed a spot on The Office. His background in comedy — followed by his recent outings into drama, horror, and romance — makes him a perfect pick for MCU formula. 
MCU movies demand actors with a funny bone, yet the superhero soirees also require quite the range, as Tony Stark's emotional scenes placed him in Oscar-worthy territory in the final installment. 
From a Quiet Place and Tom Clancy's Jack Ryan to Monsters University and Something Borrowed, his portfolio screams MCU hero; he has already played the action star, has proven his competency for writing, directing, and starring in suspenseful films, and he's even a funny guy! Thus, it should come as no surprise that, according to insider reports, he's on Marvel's radar for Mr. Fantastic. 
Marvel allegedly eyeing John Krasinski for Mr. Fantastic 
According to We Got This Covered, John Krasinski has been linked to the role of Mr. Fantastic several times (dating back quite a while) and Marvel Studios still wants him for the part. Speaking to some of their insider sources, the outlet confirmed that John Krasinski is one of the names on Marvel's shortlist.
One of the more recent announcements revolving around this Marvel casting rumor came form Lords of the Longbox, a popular YouTube channel often providing MCU updates, leaks, and plot-based information, with help from Mikey Sutton — who runs the private facebook group, Geekosity: All Things Pop Culture. 
Lords of the Longbox went on to argue that Reed Richards will become Spidey's new mentor, in the absence of Tony Stark. However, this relationship will likely mirror that of a professor and his pupil, as opposed to a father and his son.
If these casting rumors turn out to be true, seeing John Krasinski in the MCU would thrill Marvel fans and fans of The Office alike; he is a talented actor and director whose artistic vision would greatly benefit the franchise. Who knows, maybe he will snag his wife for Invisible Woman, and we can turn this movie into a family affair.