MCU: The Primary Problem With Placing Storm in 'Black Panther 2'
Rumor has it that Storm may be making her MCU entrance in Black Panther 2, which, considering this duo's comic book history, comes as no surprise. The relationship between Storm / Ororo Munroe and Black Panther / T'Challa is one of, if not the highest-profile romance in Marvel history. 
The Wakandan ruler and one of the most powerful mutants known to man wed in Black Panther edition 18 (back in 2006). Their marriage was annulled five years later; however, the two had time to do some damage while united.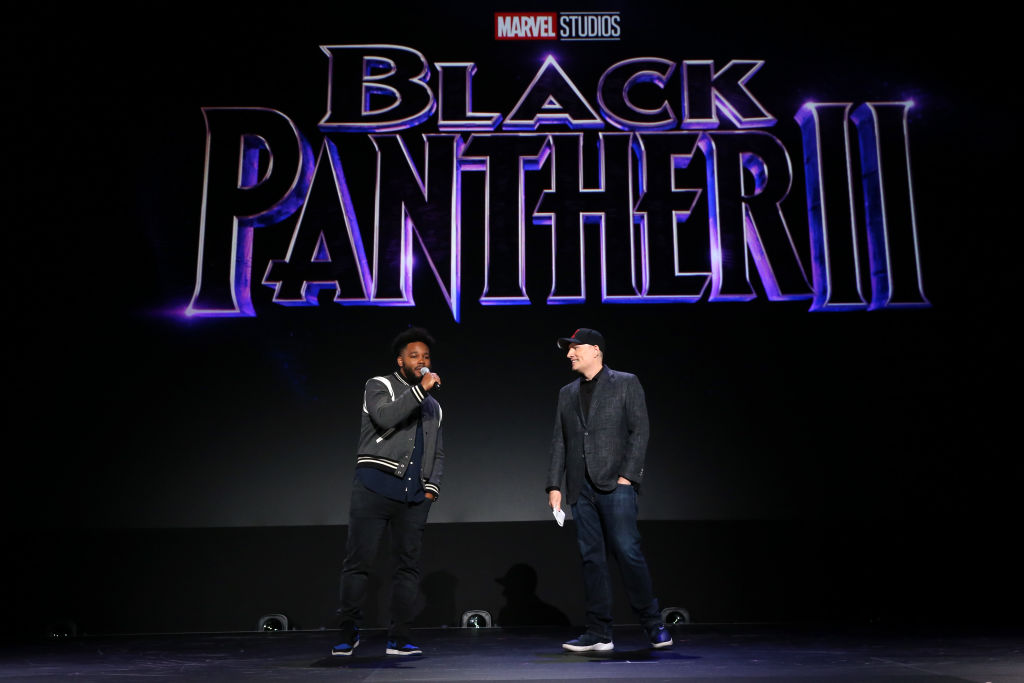 Introducing Storm into the MCU via Black Panther 2 may be narratively sensible, and one of the most plausible ways to get one of the many X-Men into the superhero soiree following the Fox/Disney merger. However, there's only one problem here. How many times will Storm play a sidekick? 
How many times will Storm feature in the background of the scrapbook until she gets a solo movie? Even when Halle Berry played the part, her character was rarely at the center of the complex relationships, and she rarely felt integral to the many concurring sub-plots. Recently, Alexandra Shipp, who plays Storm now, appeared in Dark Phoenix, once again existing to support another character's journey. 
Why Alexandra Shipp is against Storm in 'Black Panther 2'
Alexandra Shipp, following in Halle Berry's footsteps, portrayed the storm-summoning mutant in Apocalypse and Dark Phoenix, and she is done with the character's secondary standing. During a chat with Den of Geek, she explained why she is against Storm appearing in Black Panther 2, stating: 
I don't think Storm needs T'Challa. She needs her own movie. It doesn't have to be me. A woman does not need a man in order to give her validity, and she has also been around longer than him and she's more powerful than him. She don't need vibranium, honey.


Den of Geek
While Black Panther has been around longer than Storm in the comics, Storm has over a decade of filmic history on T'Challa. Thus, Shipp feels it is about time the character gets her own glorious filmic narrative — one in which the other X-Men exist to aid in the development of her journey, not the other way around. 
Marvel has stripped Storm of individual significance one too many times
Shipp goes on to explain how Storm already feels silenced and relegated to second fiddle "as is;" thus, placing her in Black Panther 2 would only further strip the character of her individual significance. Shipp explained why she would hesitate to play Storm again, stating:
I would and I wouldn't, because like Storm barely has anything to say as it is. It would be really nice if we weren't piled into yet another jam-packed cast in which you only see me in the back of a shot, like a fucking sasquatch. You know what I mean? It'd be nice if we could narrow it down. 


Den of Geek
When it comes down to it, Shipp feels Storm deserves a solo story, as she does. Storm is one of Professor X's most valued confidantes; however, Marvel has failed to provide the character with the cinematic turn she deserves. Storm should not become a piece of Black Panther. This time around, she needs to enter as her own person, untethered to someone else's existence or reason for being.
Introducing Storm via Black Panther 2 will, once again, place the character in a supporting role, destined to summon some clouds and lightening when requested; however, when will she get to rain on her own parade?