MCU: These Supporting Marvel Heroes Deserve Their Own Solo Movies Too
When the Marvel Cinematic Universe (MCU) began, the focus was all on introducing audiences to the big four heroes. In rapid succession, Iron Man, the Incredible Hulk, Thor, and Captain America all arrived on the big screen, culminating in The Avengers. But the MCU has become exponentially bigger since then. Just take a look at the epicness of Avengers: Endgame.
After more than a decade and over 20 films, Marvel Studios can do no wrong. Even lesser-known heroes like Ant-Man and the Guardians of the Galaxy now have their own franchises, which are beloved the world over. With such a vast array of characters, perhaps now is the time for some of them to get stories of their own.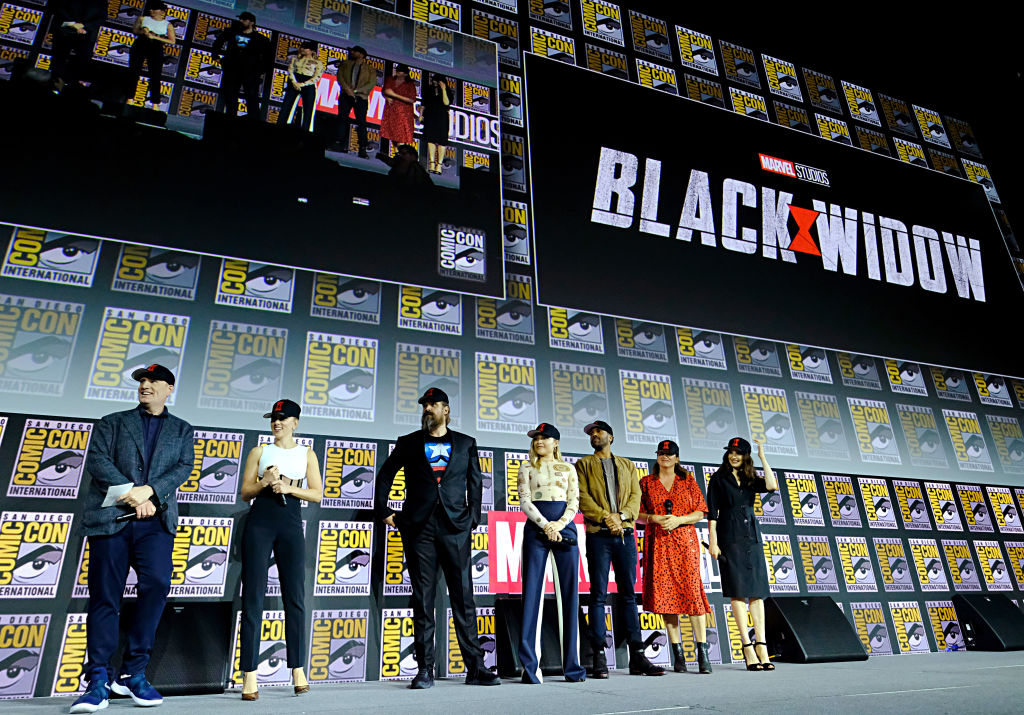 Phase 4 opens doors for side characters
Avengers: Endgame was full of MCU revelations and shifted the focus somewhat away from the aforementioned four heroes. Captain America's and Iron Man's stories are basically over. The Hulk's future remains uncertain. And Thor's upcoming fourth movie will see the character pass the hammer over to Natalie Portman's Jane Foster.
So Phase 4 of the MCU feels, for the first time, like a world full of fresh new possibilities. We're finally getting that Black Widow movie we've been waiting for in 2020. Scarlet Witch and Vision, Hawkeye, Falcon and Winter Soldier, and Loki are all getting their own Disney+ series in the next year or two.
Since so many supporting players are now getting the chance to take the spotlight, we're wondering what other supporting players throughout the MCU could get the Black Widow treatment. After years of dedicated service to the marquee heroes, we'd like to take an expanded look at some fan favorites.
More Marvel political intrigue
Captain America may have been the go-to hero for stories tapping into espionage, the government, and the political landscape at large. Sure, Black Panther's movies touch on some of this. But even as it goes further into the cosmic side with Eternals, we're really hoping to see the MCU stay grounded too.
If Black Widow is a hit, then there's no reason Marvel Studios couldn't entertain the notion of a Nick Fury standalone film. After popping up in others' movies for so long, Samuel L. Jackson would no doubt love the chance to delve deeper into the S.H.I.E.L.D. director. Plus, Captain Marvel already set him up perfectly for a spinoff all about the newly eye-patched Fury.
Likewise, we may never get Iron Man 4. But why not a War Machine movie? Don Cheadle took on the then-thankless role of replacing Terrence Howard in Iron Man 2. Since then, he's really grown into James Rhodes.
The character has always been defined by his friendship with Tony Stark, his allegiance to the Avengers, and his trust in his government. With all that torn away, there's a story to be told about what Rhodey will do next.
Guardians that could go solo
The Avengers as we know them may be no more, but at least we have one more film from the Guardians of the Galaxy. James Gunn is, of course, coming back for Guardians of the Galaxy Vol. 3. While that will almost certainly be the last hurrah for that Marvel team, we truly hope it doesn't mean saying goodbye to all the fan-favorite characters that comprise it.
As the main character of the Guardians films, there's little left to explore in Star-Lord. But his love interest, Gamora (Zoë Zaldana), is another story entirely. Like Black Widow, Gamora has a bloody past and the desire for redemption fueling her every move. By the time we meet her in the first Guardians of the Galaxy, she's on the verge of turning against Thanos. A story set just before this point — but after her presumed "happily ever after" with Star-Lord by the end of Vol. 3 — would be perfect.
If rumors are true, Rocket might not survive Gunn's next installment. But we'd definitely like to see what Nebula will do after that point. The character began as a villain and, over the course of the Guardians and Avengers films, developed into one of the MCU's very best characters. And Karen Gillan has done a tremendous job making Nebula's evolution feel authentic.
We're not sure exactly what Nebula might be up to, but we'd love to see what kind of trouble she gets into when left to her own devices. Come to think of it, why not let space sisters Gamora and Nebula co-headline their own movie, Marvel?