'Mean Girls' at 15: Regina George Is Based on Alec Baldwin & More
Mean Girls opened on April 30, 2004 but Mean Girls Day is October 3 because that is the day Aaron Samuels (Jonathan Bennett) asked Cady (Lindsay Lohan) what day it was. So October 3 is the perfect excuse to take a look back at Mean Girls, the landmark teen comedy starring Lohan, Rachel McAdams, Lacey Chabert and Amanda Seyfried, written by Tina Fey.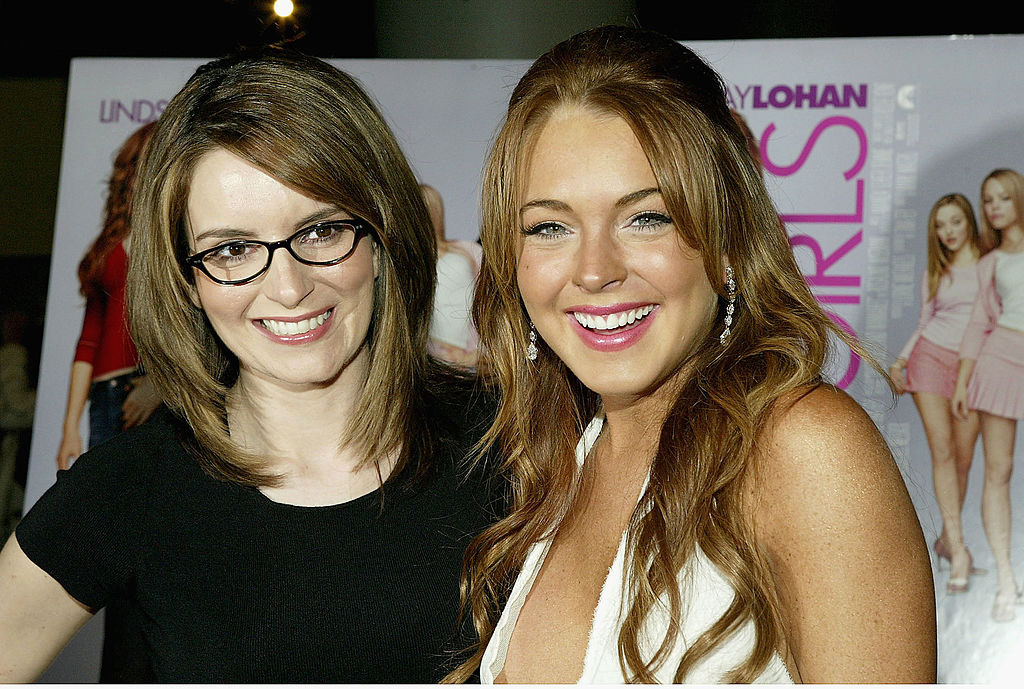 Earlier this year, Paramount re-released Mean Girls on a 15th anniversary Blu-ray in a pink case, just like the Plastics. The bonus features, including a commentary track with Fey, director Mark Waters and producer Lorne Michaels, were very informative. They were all recorded when the film came out in 2004 but still provide a great look back at Mean Girls 15 years later.
The Alec Baldwin movie that inspired Regina George
Regina George (McAdams) was the queen of the Plastics. You might be surprised to know she was based on an Alec Baldwin character. This was long before Fey created 30 Rock and cast Baldwin.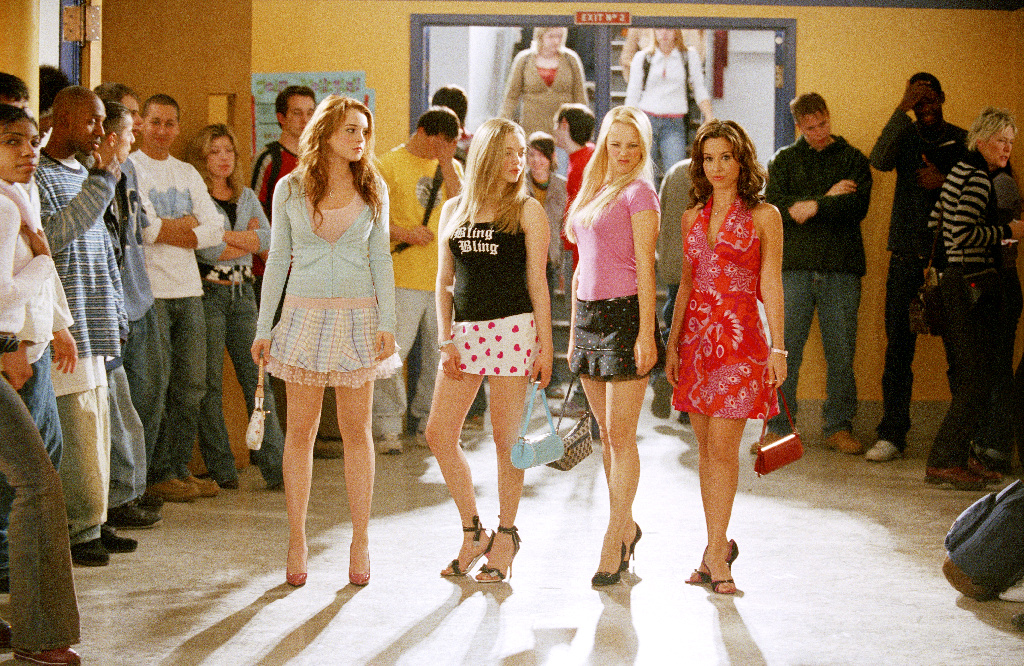 "Alec Baldwin's character in Glengarry Glen Ross is the template for how Regina should be," Waters said. " It's not like you should be watching Joan Crawford."
You have to be nice to play mean girls
Tina Fey also confirms that Regina George is completely the result of acting. Rachel McAdams is nice in real life.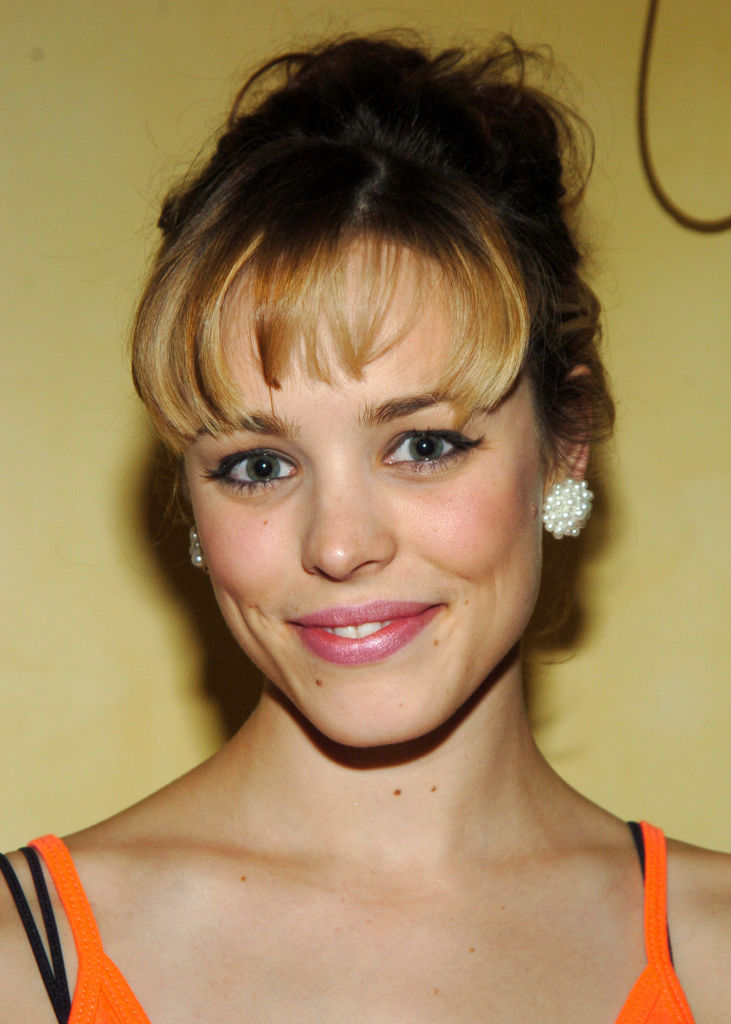 "Just like you have to cast a smart person to play a dumb person, you have to cast someone really polite and kind and hard working to play this character," Fey said. "Because if you cast the real thing it would be a nightmare."
Lindsay Lohan hated this 'Mean Girls' outfit the most
About 50 minutes in, you see Cady wearing a tank top and orange/blue/red striped skirt. Not only did Lindsay Lohan hate wearing it, nobody on the set liked it.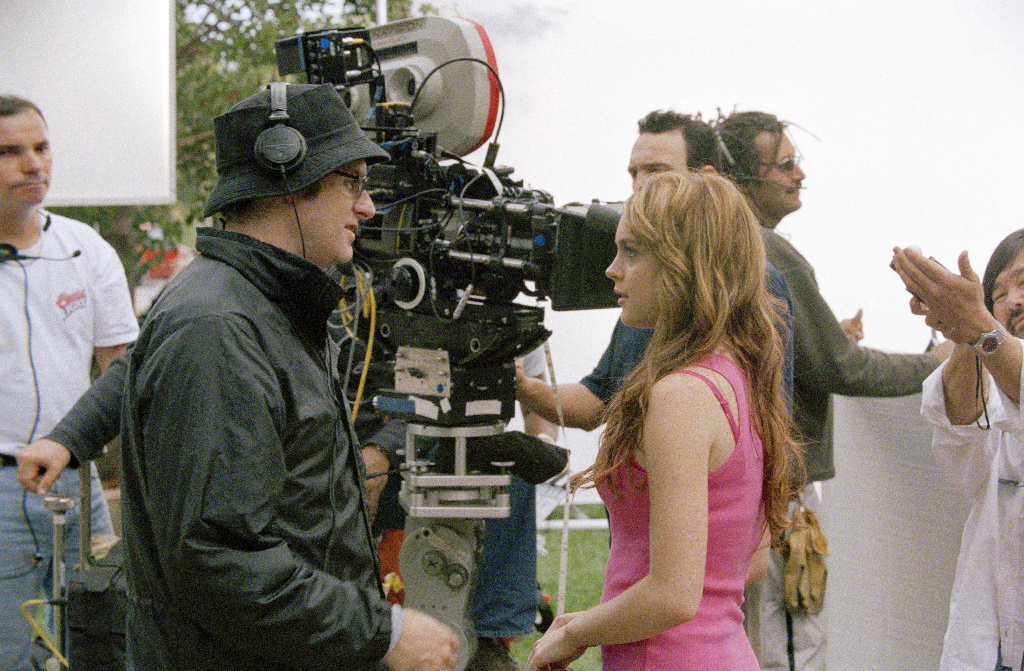 "This is the most hideous outfit in the picture," Waters said. "Nobody liked it. I didn't like it, Lindsay didn't like it, the costume designer. Somehow she got into it one day and we shot something. Oh no, we established that. Why did we establish that?"
Amanda Seyfried auditioned for Regina in 'Mean Girls'
Mark Waters said Amanda Seyfried actually auditioned to play Regina George first. She was right for the part, but with Lindsay Lohan as Cady, Rachel McAdams worked better as Regina.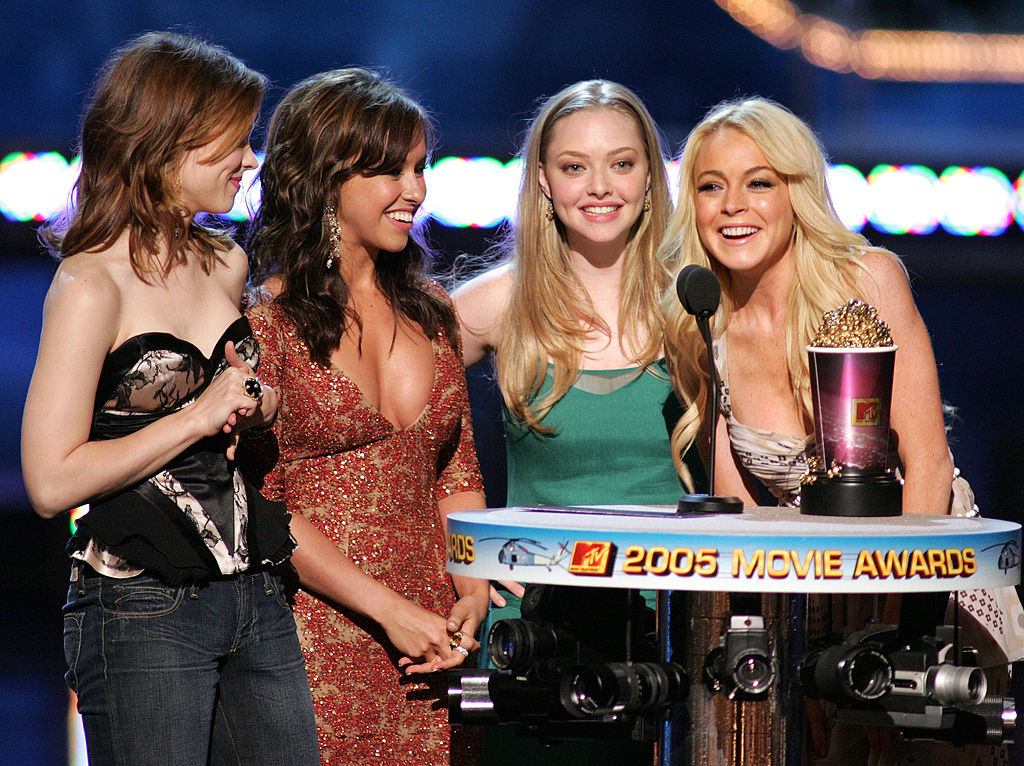 "Amanda Seyfried, who ended up playing the role of Karen, read for Regina and was fantastic in the part, but just didn't feel as good as Rachel did opposite Lindsay," Waters said. "Then we actually said, 'Well, why not try her out for Karen?' It turned out she had this spacey, daffy sense of humor that was perfect for that."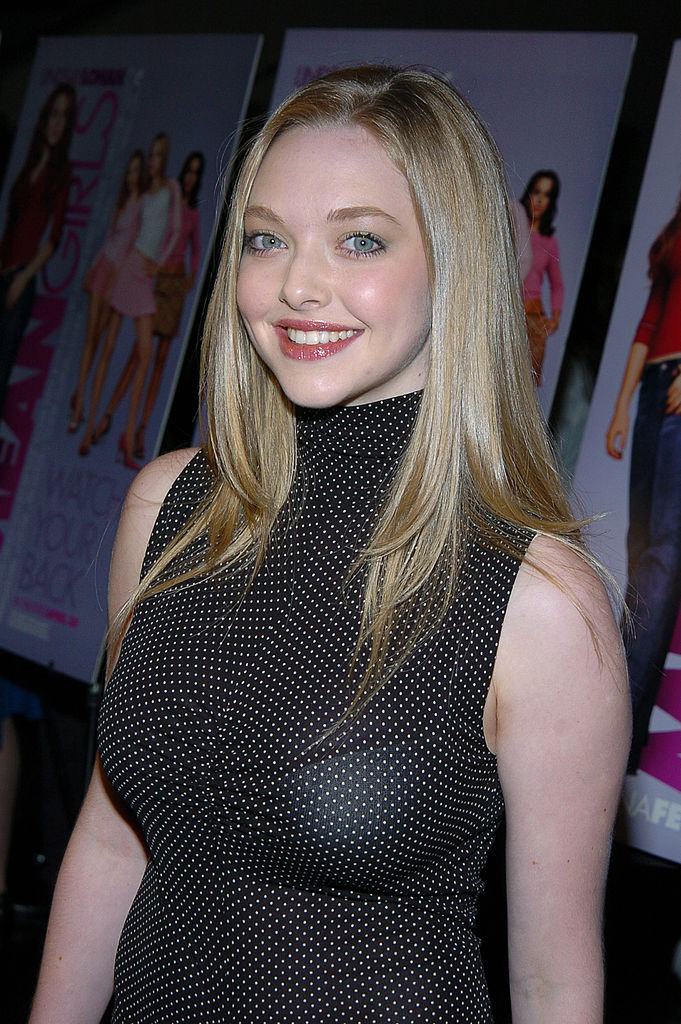 Seyfried relishes playing "the dumb one."
"I was always kind of the dumb one of my group," Seyfried said. "I would ask stupid questions and I didn't know why I asked them."
Tim Meadows broke his wrist right before filming 'Mean Girls'
Principal Duvall (Tim Meadows) wears a cast throughout Mean Girls which he blames on a carpal tunnel injury.
"People refer to that as a joke that they like," Fey said. "We should say that Tim broke his hand the week before we started shooting."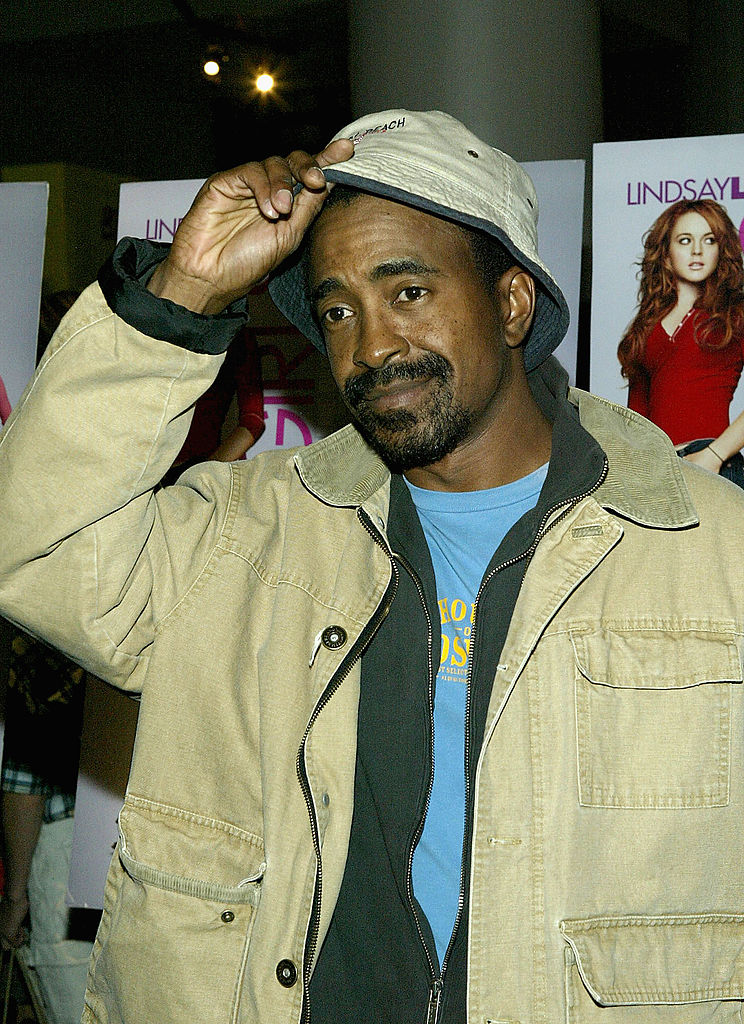 Their explanation was convincing.
"It's bizarre," Waters said. "People really think it was a carpal tunnel injury. That's why he has it for the entire movie going all the way to Spring."
The Mathletes answers are real
When Cady reclaims her true self and competes with the Mathletes at the end, Tina Fey confirms that they answer all the questions with real answers.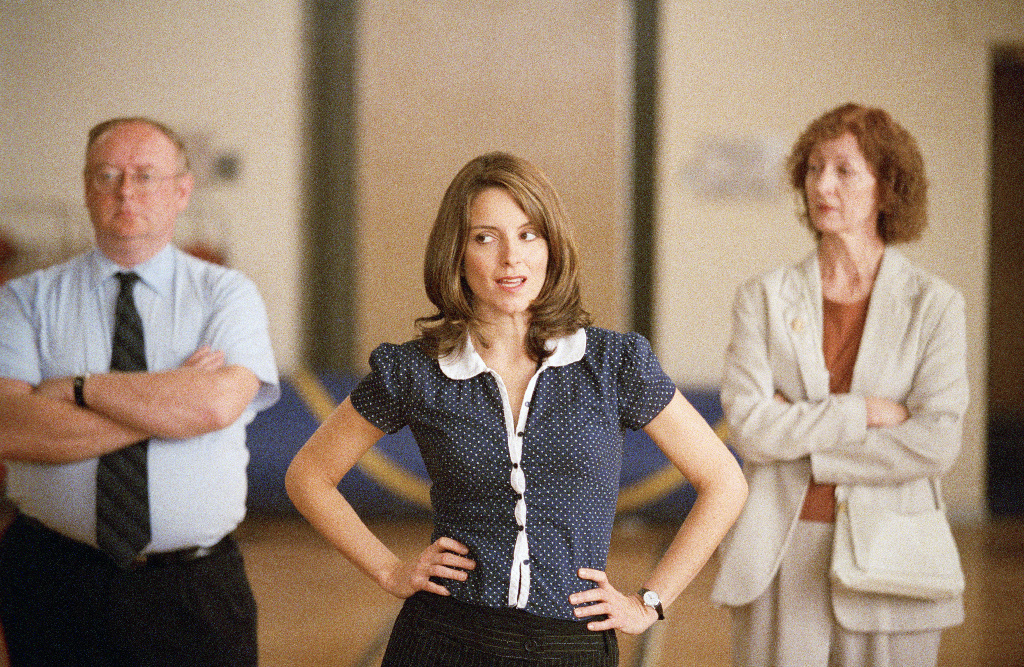 "Yeah, they're real," Fey said. "I got 'em off the internet."