"Mean Girls" Turns 15: What Is The Cast Up To Today?
It might not be October 3, but today is a special day for Mean Girls fans.
Today marks 15 years since the iconic teen film was released in theaters and gave us some of the most quotable moments in movie history.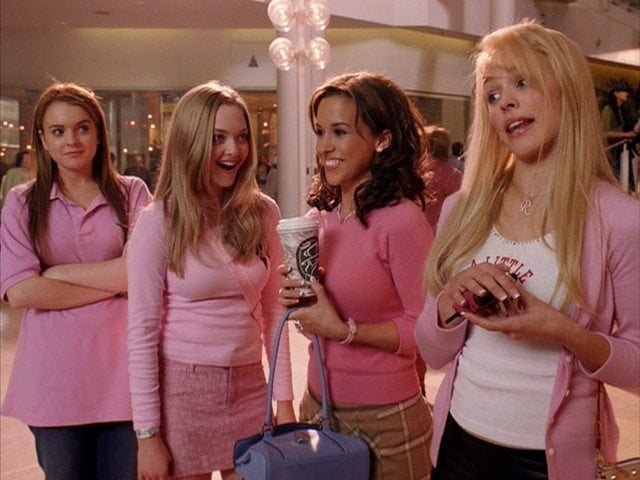 Not only did Mean Girls showcase top-notch comedic moments, but it was also a film that skyrocketed the casts' careers soon after its debut.
Lindsay Lohan
The actress starred as the nerdy and homeschooled protagonist Cady Heron who starts school as North Shore after moving from Africa.
Though Lindsay Lohan was well into her acting career before starring in Mean Girls, the film made her a sought after actress for teen flicks.
Following Mean Girls, Lohan starred as an aspiring racecar driver in the 2005 film Herbie Fully Loaded and a spoilt New Yorker in the 2006 romantic comedy Just My Luck.
Though Lindsay Lohan's future in acting was looking bright, it was overshadowed by her frequent run-ins with the law.
The actress caught a DUI and drug charge in 2007 and was at the center of theft and assault allegations in 2011 and 2012.
After taking a break from acting for a few years, Lohan returned to television in 2018 when she debuted her own MTV reality series Lindsay Lohan's Beach Club.
Rachel McAdams
In Mean Girls, Rachel McAdams starred as the ultimate Queen Bee, Regina George, and was the envy of all teenaged girls.
Though she had experience in the film industry before, playing Regina George was McAdam's breakout role and put her on the fast track to stardom.
Later in 2004, the actress starred opposite of Ryan Gosling in the romantic drama The Notebook then started appearing in films regularly.
The following year, McAdams starred in the romcom Wedding Crashers and also in the psychological thriller Red Eye.
Other films the actress is know for are The Time Traveller's Wife (2009), The Vow (2012) and About Time (2013).
Rachel McAdams just recently starred alongside Jason Bateman in the comedy Game Night and also in the romantic drama Disobedience.
Amanda Seyfried
Amanda Seyfried may have played the dumb and completely oblivious Karen Smith in Mean Girls, but she has since shown the world that she is anything but that.
After filming Mean Girls, Seyfried went in a different direction and started starring in thrillers and dramas.
In 2009, the actress manipulative escort in the erotic thriller Chloe (2009), Then in 2012, she became a kidnapping victim in the film Gone. The following year, Seyfried starred as Linda Lovelace in the biopic Lovelace.
In 2018, Amanda Seyfried reprised her role as Sophie Sheridan in the Mamma Mia! sequel, Mamma Mia! Here We Go Again.
Lacey Chabert
Though Lacey Chabert played the hilarious Gretchen Wieners in Mean Girls, she did not have as much success in the film industry as her fellow co-stars.
However, she has had tremendous success as a voice actor over the years.
From 1998-2004, Chabert voiced Eliza Thornberry in TV series The Wild Thornberrys. She has also voiced the character Gwen Stacy in The Spectacular Spiderman between 2008 and 2009 and Meg Griffin in Family Guy since 2012.
Along with being a voice actor, Lacy Chabert is also a well-known Hallmark actress with nearly 20 television movies under her belt.
Tina Fey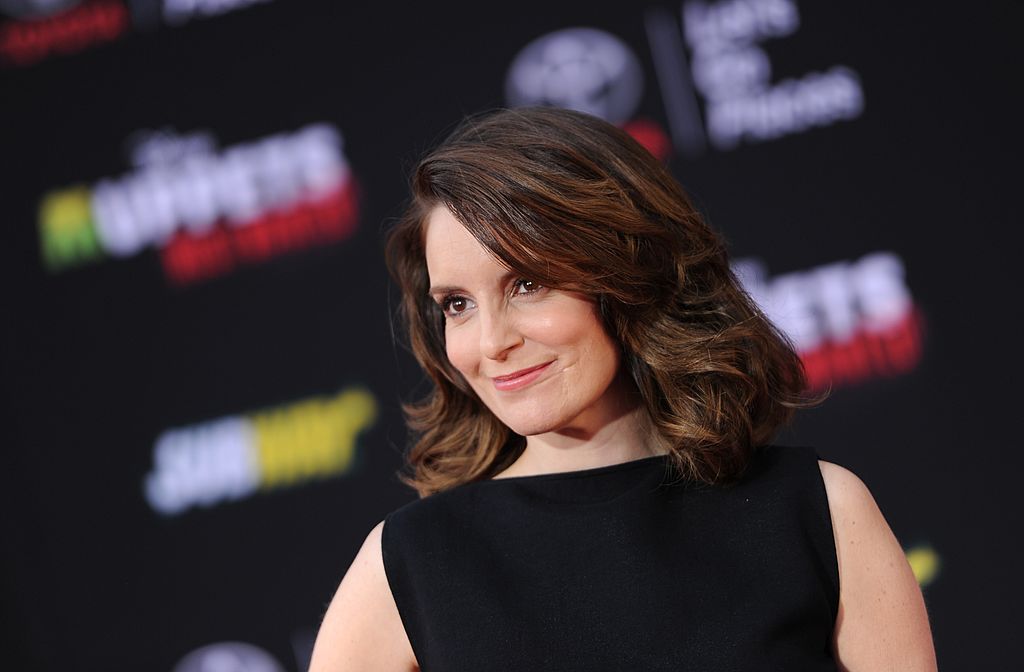 Mean Girls happens to be comedy gold because Hollywood's most-loved queens of comedy, Tina Fey, was the brains behind it.
Fey made her writing debut with the 2004 teen comedy and even played the film's calculus teacher, Ms Norbury.
Since Mean Girls, Tina Fey has been in a number of comedic films and continues to be a regular on Saturday Night Live.
In 2015, the actress started writing Unbreakable Kimmy Schmidt, which wrapped up its fourth and final season earlier this year.
Throughout the years, Mean Girls has remained in Fey's heart and in 2018, she brought the beloved comedy to Broadway.
Jonathan Bennett
In 2004, Jonathan Bennett broke hearts as the oh so handsome Aaron Samuels in Mean Girls.
Since then, Bennett has put his good looks to use in films such as Lovewrecked (2005), Cheaper by the Dozen 2(2005), Elevator Girl(2010), Slightly Single in LA (2013) and Anything is Possible (2013). 
Though he has moved on from Mean Girls, Bennett still acknowledges the film every now and again.
Just a few months ago, Jonathan Bennett reprised his role as Aaron Samuels in Ariana Grande's music video 'thank u, next' and is also the author of a Mean Girls parody cookbook.
Later this year, Bennett will star alongside Hilary Duff in the thriller The Haunting of Sharon Tate.
Lizzy Caplan
Playing the goth best friend of Cady and Damien in Mean Girls, Lizzy Caplan has since come a long way.
Following Mean Girls, Caplan starred in a fair share of film blockbusters over the years. Including Cloverfield (2008), 127 Hours (2010), and Now You See Me 2 (2016).
Lizzy Caplan has also appeared in well-know television series such as True Blood (2008) and New Girl (2012).
In 2018, Caplan starred as Annie Wilkes in Hulu's original series, Castle Rock.
Daniel Franzese
Starring as the hilarious Damian Leigh in Mean Girls, Daniel Franzese stole the spotlight as the comedic relief in the film.
Though he hasn't had as much success as his cast mates, Franzese has since starred in a number of thriller and horror films.
He had a small role as a national guardsman in the Tom Cruise sci-fi thriller War of the Worlds in 2005.
Then in 2009, he starred in slasher film Kill Theory and the 2010 horror I Spit on Your Grave.
Along with films, Franzese has also appeared in a few television series.
In 2018, he made a small appearance in the Netflix comedy GLOW.