'Mean-Spirited' Comments Made Pink Stop Sharing Photos of Her Kids on Social Media
"Walk Me Home" singer, Pink announced during an appearance on The Ellen DeGeneres Show that she will no longer share pictures of her kids on social media. Although she's a world-famous singer, Pink isn't immune to critical comments. Keep reading to learn why she's had enough of the "mean-spirited" comments online.

Pink is criticized often
On numerous occasions, when Pink has shared a picture or video of her kids on social media, people have hated on her in the comments.

"So many people on social media go in on me all the time," Pink told Ellen DeGeneres.

Take, for instance, the photo Pink shared with her 5.9 million Instagram followers of her son, Jameson, wearing no diaper, standing next to his older sister, Willow, Pink, and a pelican, on March 31, 2019.

"There's something seriously wrong with a lot of you out there. Going off about my baby's penis? About circumcision??? Are you for real? As any normal mother at the beach, I didn't even notice he took off his swim diaper," Pink wrote.

"I deleted it because you're all f**king disgusting. And now I'm turning off my comments and shaking my head at the state of social media and keyboard warriors, [sic] And the negativity that you bring to other people's lives."

"There is something seriously wrong with a lot of you out there. Smfh. Here's a picture of the pelican we obviously caught and abused for hours before dangling baby penis in its face," she added.

During her time on The Ellen DeGeneres Show, Pink explained the picture further.

"We live on a farm. My kids are naked. It's what happens. I'm naked sometimes," she said. This picture, in particular, made her decide to stop posting pictures of her kids.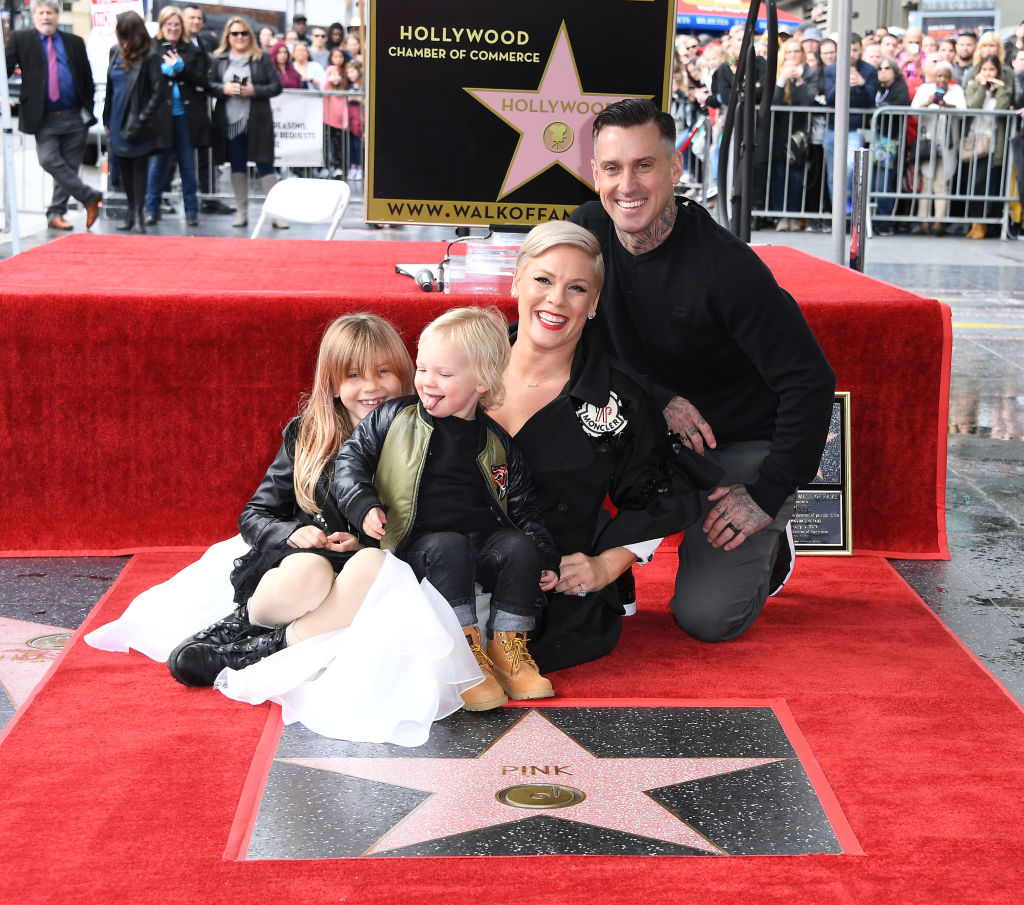 "People went as far as saying, 'Someone should call child services,' because he didn't have a diaper on, and 'How dare I?' — just some of the nastiest things," Pink added.

Even though she's a celebrity, Pink's not immune to harsh comments. "I cried so hard after that because I like to share my family. […] I'm prouder of my kids than anything I've ever done and I just won't share them anymore. I won't do it."

In a video Pink shared on social media, her daughter, Willow, said the word "dammit."
Haters came after Pink again. She told DeGeneres, "And this one, some people were like, 'Nice language. I'm sure that came from you.' And, 'What kind of mother are you?'"

Pink responds to criticism

Pink told DeGeneres that she responds to critical comments because she feels she "can change their minds," according to InTouch.

"I feel like I can change their minds," Pink said. "I'm all about injustice I don't like injustice. I don't like how brave people are anonymously and rude, just mean. Mean, mean-spirited!"

In another instance, Instagram commenters called out Pink for sharing a photo of herself and her family — husband, Carey Hart, and their two kids —  eating dinner together, according to Today.
Another time, Pink replied to social media trolls who criticized her husband for giving their son, Jameson, chocolate.

"You sound well informed on the performance of my husband as a father," Pink wrote on Instagram. "Answer me this: How often have you spent time with my husband? How often have you watched him parent? Do you know my children?"