Media Bias Against Meghan Markle Is Proven in Royal Family's Latest Scandal
There's no doubt about it: Meghan Markle has never had a good relationship with the media. It's one of several factors that make her similar to her late mother-in-law, Princess Diana. It seems as though every day there is a new scandal, and media outlets find new reasons to label the Duchess of Sussex "difficult," "demanding," or "entitled."
Still, in the midst of a very real scandal that the royal family is currently dealing with, some critics have spoken out, pointing out the inherent problem with the way Markle is being treated.
Meghan Markle's tabloid scandals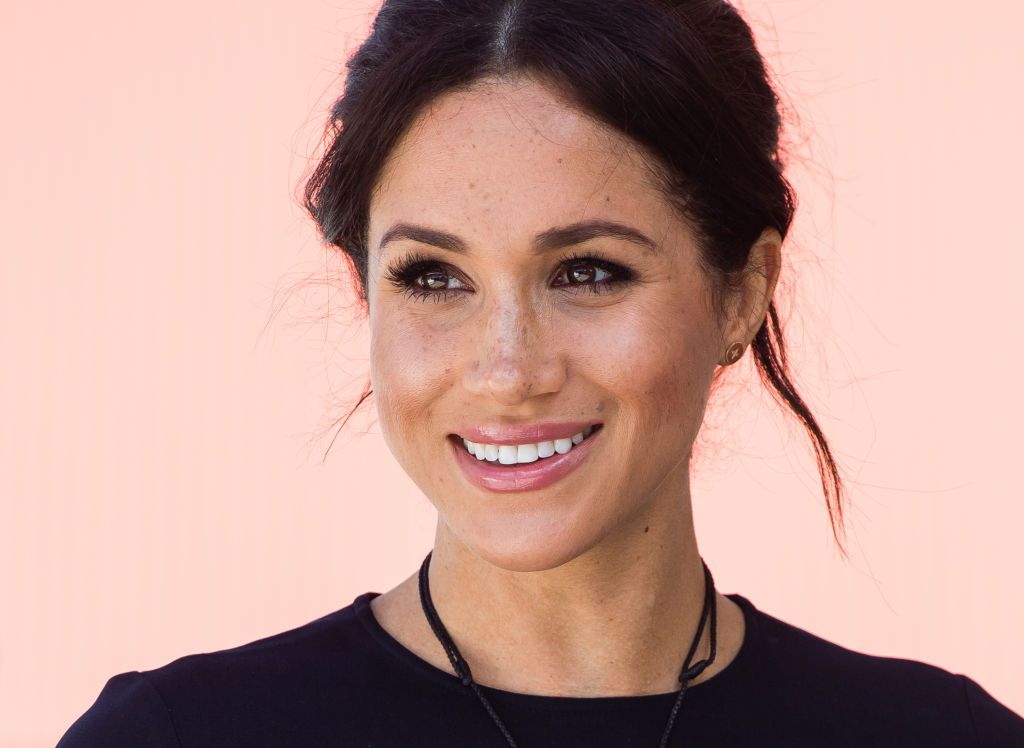 From the very beginning, Markle had trouble with the press. When she was first revealed to be Prince Harry's girlfriend, the then-actress was immediately subject to a wave of abuse, slamming her for her nationality, her race, her occupation, and her commitment to charity work. The palace even issued an unprecedented statement condemning online trolls and various media outlets for their vicious, often racist attacks on Markle.
Sadly, the drama has continued. From her family issues that have been plastered all over headlines to claims that Markle cradled her pregnant belly too often, she has not had a dull day since joining the royal family.
This year alone, she has been accused of faking her pregnancy, spending too much taxpayer money on nursery renovations, causing royal staff members to walk off the job, and been slammed for trying to live too private of a life. All of this is not including the recent allegations that Duchess Meghan and Prince Harry have faced over being "fake activists." That is, for taking private jets when they go out of their way to talk about global warming and issues facing the environment.
Still, it really seems as though media outlets have a bigger royal fish to fry, in light of a different controversy plaguing the royal family.
Why is Prince Andrew in trouble?
Prince Andrew was born in 1960 and is the third child of Queen Elizabeth II and Prince Philip. As eighth in line for the throne, Prince Andrew has never been one of the more popular royals, although his marriage to Sarah Ferguson, better known as "Fergie" to royal watchers, drew a great deal of media attention. These days, Prince Andrew is in the spotlight for an entirely different reason.
It all started when Jeffrey Epstein, a convicted sex offender, committed suicide in his jail cell in mid-August. Following Epstein's death, legal documents from the time of his trial were made public, and the documents revealed some disturbing details, including that Epstein orchestrated an encounter between Prince Andrew and a 17-year-old girl.
Although Prince Andrew released a statement that claimed he is "appalled" by the accusations, there is video proof that the prince and Epstein were at least cohorts in some sense. Also released recently was a video showing Prince Andrew in Epstein's apartment.
The media is still focusing Meghan Markle
In spite of the very serious charges leveled against Prince Andrew, the media is still going full speed ahead on their anti-Markle crusade. Still, a few news publications are calling these media outlets out by pointing out that by covering rumors about Markle and ignoring the real problems facing the royal family. The continuation of tabloids and news organizations — along with social media critics — focusing on Markle and conveniently ignoring Prince Andrew spotlights the inherent media bias against Markle.
A few have accused the royal family of ignoring the allegations against Prince Andrew, and of not doing enough to defend Markle. But there's no telling what is currently going on behind closed doors. Regardless, hopefully, the world's media realizes that their actions do carry weight and to take a measure of responsibility with the stories that are posted and shared.