Meet SuperM: The New K-pop Group Set to Debut in America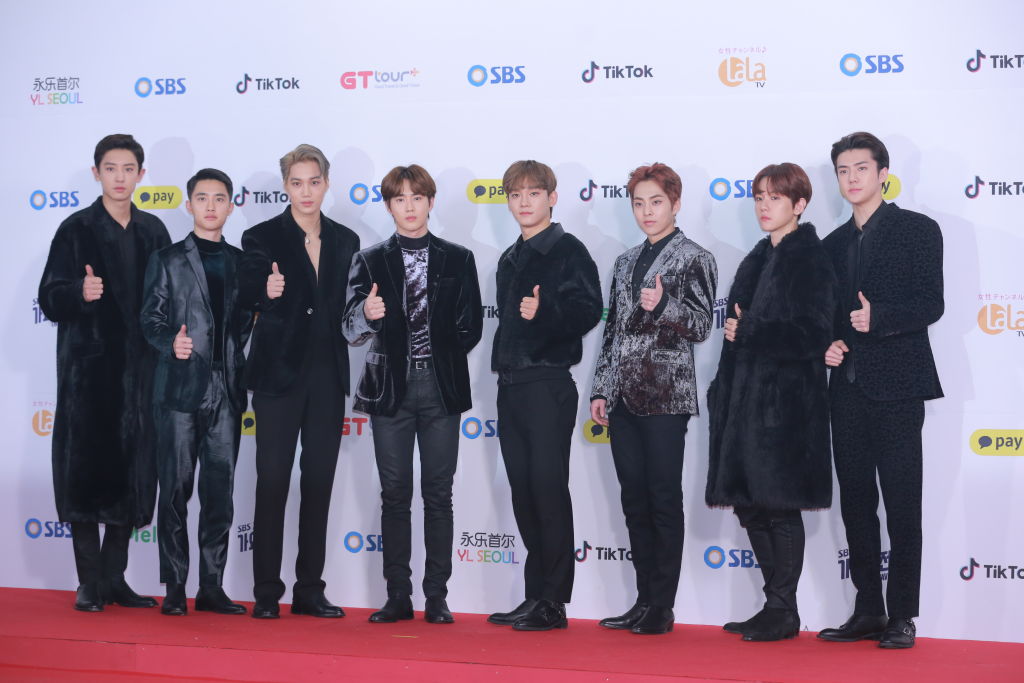 It's no secret K-pop is a global phenomenon that is changing the music industry. As the genre's popularity rises, K-pop idols are reaching international fans outside of South Korea. SM Entertainment recently announced it partnered with Capital Music Group and its independent label Caroline to form a K-pop group, SuperM. This partnership unites the Korean and American music industries and will make K-pop more accessible to western audiences.
Who are the members of SuperM?
In K-pop, groups consist of members of various ages and skills to form a cohesive unit. Idols often spend years training before their debut and learn how to sing, dance, and rap in perfect synchronization.
SM Entertainment is South Korea's largest entertainment company with a number of popular K-pop groups and idols. It is considered one of the "Big Three" entertainment companies in South Korea along with JYP Entertainment and YG Entertainment. Because SM Entertainment is the largest entertainment company in South Korea, it manages several active K-pop groups and sub-units.
SuperM has seven members, and all of the members are from already established groups under SM Entertainment. The group consists of Taemin from SHINee, Taeyong and Mark from NCT 127, Baekhyun and Kai from EXO, and Ten and Lucas from WayV.
Out of the groups, SHINee is the oldest under SM Entertainment and first debuted in 2008. Conversely, WayV is a Chinese sub-unit of NCT and did not debut until January 2019. EXO is one of the most famous K-pop groups in South Korea and originally debuted in 2012. NCT debuted in 2016.
All of the members of SuperM are in their twenties. Baekhyun is the oldest member and is 27 years old, while Mark and Lucas are only 20 years old. Taemin is 26 years old, Kai is 25 years old, Taeyong is 24 years old, and Ten is 23 years old.
SM Entertainment calls SuperM 'The Avengers of K-pop'
Much like how Marvel rules the box office, K-pop is set to take over the music industry.
"We're maintaining their groups, their solo careers, and on top of this we have this 'Avengers' group to pull them together," said Chris Lee, an executive at SM Entertainment.. "There's already an Iron-Man, a Thor, etc; and just like how the Avengers can have their own successful movies, there is a different kind of energy when they are together as the Avengers."
Even with the formation of SuperM, the members are not leaving their original groups. Much like the Avengers, it seems the idols will come together for certain albums and tours but maintain their autonomy outside of the group.
When will SuperM debut?
SuperM will debut sometime in October 2019.  The group will release new music and perform various tour dates around the U.S. Several K-pop groups tour in the U.S. including BTS, Monsta X, TWICE, and Blackpink. What sets SuperM apart is that the group will be promoted by a U.S. company and will debut in the U.S.
"SuperM is uniquely positioned to become the highest-profile U.S. debut of a K-pop group in the history of this phenomenon," said CMG CEO Steve Barnett.
By breaking ground in the U.S., SuperM could gain more international recognition for K-pop. This could pave the way for other groups to tour and debut in the U.S. After the controversy surrounding the K-pop category at the 2019 MTV VMAs, SuperM has the potential to make K-pop a more permanent fixture in the American music industry.