Meet Tayla Parx, the Talented Hitmaker Who Co-Wrote Two of Ariana Grande's Biggest Tracks
If you've been following Ariana Grande for a while now, then the name Tayla Parx may sound pretty familiar.
The 26-year-old is one of the chart-topper's closest friends who's frequently been featured on Grande's social media and even made cameos in a few of her music videos.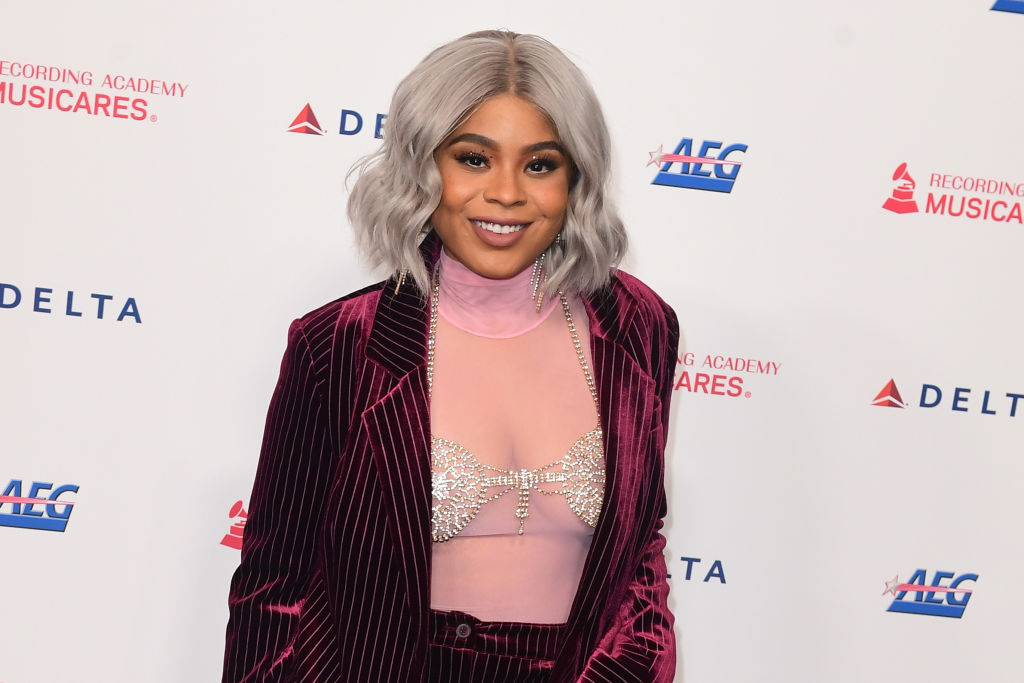 In addition to being BFFs, Parx and Grande are also songwriting partners who've collaborated on a number of the singer's top hits over the past two years.
So who exactly is Tayla Parx, and how did she come to be one of the most prominent songwriters in the industry today?
Parx grew up in the entertainment industry
Years before Parx started to make a name for herself in the music industry, she was just a Dallas-born singer-songwriter doing what she could to make it big in the music industry.
Though her career in music didn't come into play until her late teens, Parx did everything she could to have her voice heard, and thanks to her days as a child star, she was able to.
Parx started acting at the age of nine and appeared in shows such as Gilmore Girls, Everybody Hates Chris, and True Jackson, VP.
The singer even starred alongside Zac Efron and Nikki Blonsky in the 2007 film Hairspray. She's also voiced video game characters for The Sims and The Walking Dead.
Though she's always enjoyed singing and performing, it wasn't until Parx got older that she realized she could make a career out of her longtime hobby.
"It wasn't until I was old enough to really grasp the concept of a vocation versus a job that I realized, 'Oh, this is what I'm going to be doing professionally for the rest of my life,'" she recently explained to D Magazine.
While she continued singing for fun, Parx turned to songwriting in her early teens as a way to express herself creatively and to "escape the pressures of the acting world."
Soon, Parx found singing/songwriting to be her ultimate passion and decided to take a leap of faith and transition from child actress to a musician.
She's written songs for big-named musicians
Though getting her foot into the door proved to be a difficult task, Parx persevered and finally got her big break into the music industry at 19 when she signed on to be a songwriter at Warner Chappell Publishing.
After that, she started writing songs for well-known singers such as Jennifer Lopez, Mariah Carey, Jason Derulo, Keyshia Cole, Kenny "Babyface" Edmonds, and The Internet.
Parx has even had the chance to work alongside global superstars, including K-Pop group BTS, Christina Aguilera, Janelle Monáe, and Panic! At The Disco.
In 2018, Parx achieved mega-success when three singles she co-wrote made it into the top 10 spots on the Billboard Hot 100; "Love Lies" by Khalid and Normani, "Thank U, Next" by Ariana Grande, and "High Hopes" by Panic! At The Disco.
Though she favors writing pop music with a hint of R&B, Parx enjoys creating lyrics that fit into all sectors of music.
"I listen to a lot of music, and that is a massive reason why I wanted to write in all these different genres," she told the magazine. "The other reason…is that I'm able to work with different collaborators, meaning I'm able to stretch myself as a writer, as a performer, as an artist. It's inevitable that when you're thrown into a situation that you're not used to, that you grow."
The songwriter was behind Grande's biggest hits
Being the talented songwriter she is, of course, well-known musicians would jump at the chance to collaborate on a song or two with Parx. Which is just what Grande did.
Since they started working together in 2018, Parx has taken Grande's discography to new heights, co-writing hits like "thank u, next," "7 rings," and four other cuts on the singer's most recent album.
While Parx has worked with many artists over the years, she quickly established a close bond with Grande and now considers the global pop star not only a good friend of hers but also an inspiration.
"It's different with the way that I approach love, which is very cut and dry, [and] completely different," she explained to iHeart Radio in August 2019. "I admire her for being able to be so out there with her heart, and so heart on her sleeve. It inspired me to actually take myself out of my own experience and see it from her view, and it's basically like method acting."
Grande previously proved that Parx is one of her best pals when she revealed that she gave the songwriter — and six of her other friends — matching Tiffany's rings.
The singer even featured Parx in her "Thank U, Next" video and in the live performance of the song on The Ellen DeGeneres Show.
Though Grande is currently taking a much need break, we're pretty sure she and Parx haven't stopped throwing down lyrics for some future hits.