Meet the Highest Paid TV Stars of All Time
We always knew that being on TV could be super lucrative. After all, X-Factor judge Simon Cowell had a salary of $75 million for just two seasons of the series. TV hosts can also garner a ton of money. Ellen DeGeneres makes several million dollars a year for The Ellen DeGeneres Show, and certainly, news anchors like Meredith Vieira and Katie Couric have plush salaries into the millions. Still, we never knew that actors on dramas and sitcoms were also garnering hefty fees.
Everyone always remembers that the Friends cast were earning $1 million per episode each by the time the show wrapped in 2004, but what about some of our other favorite scripted shows on primetime, cable, and streaming platforms? Check out the highest paid TV stars of all time.
15. Hugh Laurie, $700,000 per episode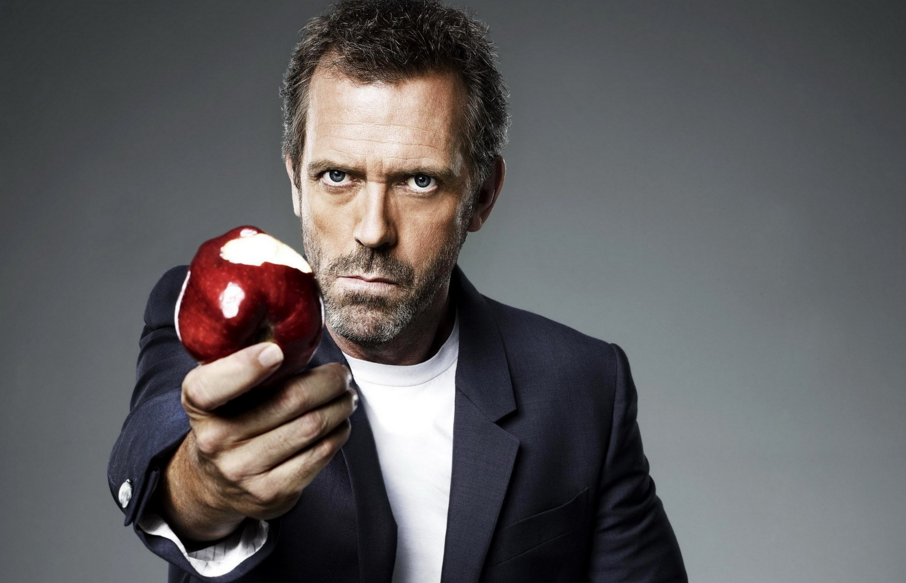 Who doesn't live for a good medical drama? House stole our hearts for eight seasons and followed Dr. Gregory House (portrayed by Hugh Laure), the eccentric doctor who lacked bedside manner, but who brilliantly solved almost any medical mystery thrown his way. House was a Fox staple from 2004 to 2012, and as a result, we all came to know and love the anti-social doctor and his bestie James Wilson (Robert Sean Leanoard).
The Emmy-nominated series had some major ratings, especially in the third season. Therefore, Fox paid the big bucks for Laurie. The Golden Globe award winner brought home about $700,000 per episode, which was quite astounding because the seasons had roughly 22 episodes each.
Next: A contract that will make anyone want to "cheer"
14. David Hyde Pierce, $750,000 per episode
It's rare that television spin-offs are successful, but when they are, they are typically masterpieces. For over 11 seasons we were enamored by the classic bar sitcom Cheers, but when the series ended, we didn't have to say goodbye to all of our favorite characters. In 1993, Fraiser premiered. The series followed psychiatrist Frasier Crane (portrayed by Kelsey Grammer), who moves home to his native Seattle from Boston and reconnects with his father and brother.
Grammer was iconic of course, but David Hyde Pierce, who played his brother Niles, really stole the show. The series ran for an outstanding 11 seasons, won 37 Emmys, and Pierce racked in a whopping $750,000 per episode. Not shabby for a show named after another character.
Next: Returning to Stars Hallow is going to cost ya.
13. Alexis Bledel and Lauren Graham, $750,000 per episode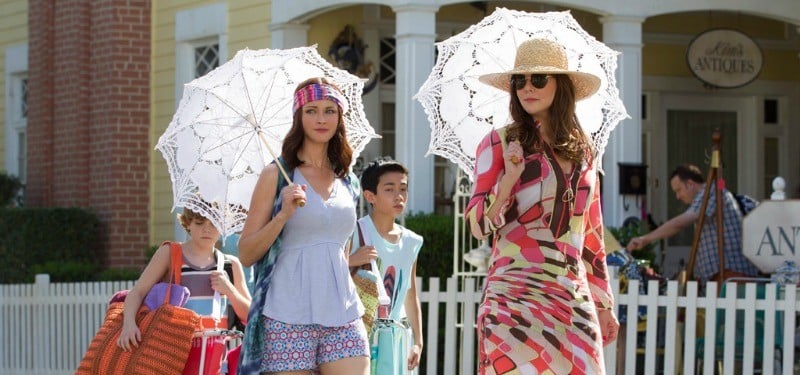 It was a show that connected daughters and mothers across the nation, creating common ground when there seemed to be none to stand on. Alexis Bledel and Lauren Graham starred on The WB's (later The CW) Gilmore Girls. The show followed Rory and Lorelai Gilmore, a teenage girl and her young single mom who were best friends trying to manage their lives and romantic relationships in the fictional small town of Stars Hallows, Connecticut. The ladies were also trying to bond with Lorelei's upper class and bougie parents.
The series ran for seven seasons but ended in 2007 on a very odd note. Therefore, when Netflix decided that it needed a proper ending almost a decade later, they were willing to dish out the dough for Bledel and Graham to become the Gilmore Girls again. For the 4-part miniseries, Gilmore Girls: A Year in the Life, both actresses were paid $750,000 per episode.
Because at its peak the series was The WB's most popular show, the women should have been getting those checks all along.
Next: Big bucks for a '90s comedian with his very own show. 
12. Drew Carey, $750,000 per episode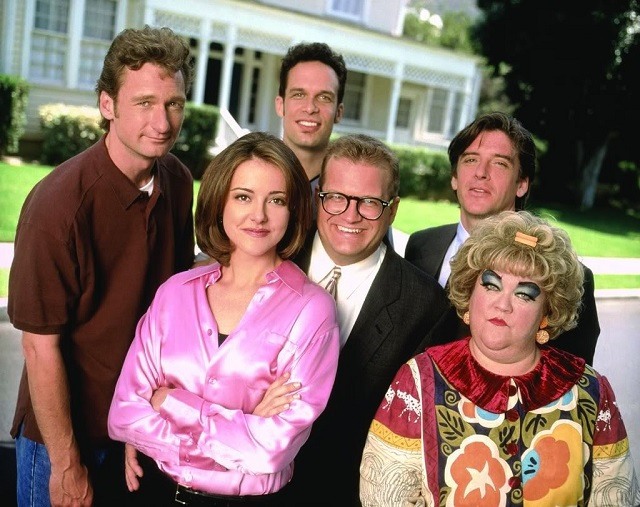 If you grew up in the '90s, you'd certainly remember The Drew Carey Show. The series ran for nine seasons and starred comedian Drew Carey. In fact, it was one of the most popular TV series for its first five seasons until it slipped in the ratings.
On the show, Carey played a fictionalized version of himself or as he describes it, who he'd be if he weren't an actor. Set in Cleveland, the show follows Carey who is the Assitant Director of Personnel at a department store.
Though the series was a massive success until it fizzled in the new millennium, Carey's salary rose to $750,000 per episode after Season 6, so we can see why he stuck it out until the series was canceled.
Next: Even replacements can still wrangle hefty paydays.
11. Ashton Kutcher, $755,000 per episode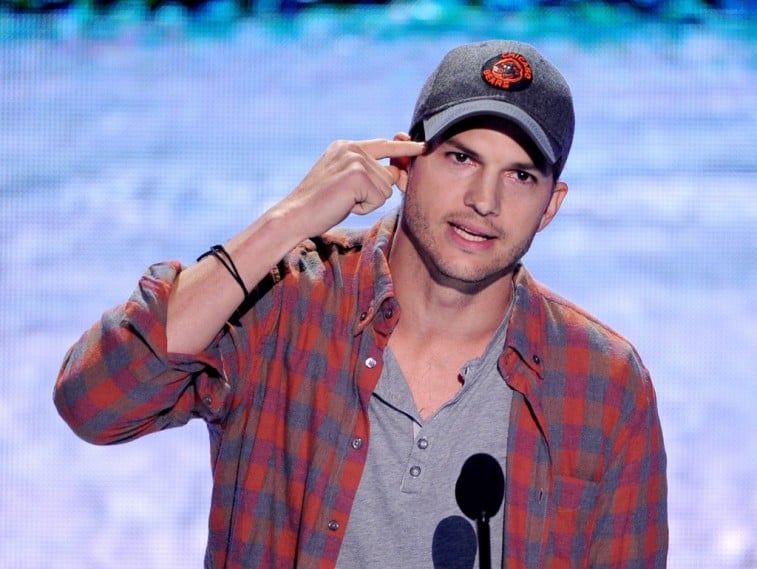 Two and a Half Men ran on CBS for 12 seasons, and initially, it had terrific ratings. For the first eight seasons, Charlie Sheen starred on the series as Charlie Harper, a notorious bachelor whose life is turned upside down when his intelligent but more socially awkward brother (Jon Cryer) and his nephew Jake (portrayed by August T. Jones) move in with him. After the eighth season, Sheen's erratic behavior and continuous stints in rehab forced CBS to terminate his contract.
That '70s Show alum Ashton Kutcher was hired for seasons 9-12 at $755,000 per episode. On the show, he played Walden Schmidt, Alan's BFF and a hopeless romantic. Walden purchases the beach house after Charlie's death, and essentially feels the void Sheen's character left behind. Still, what Kutcher made doesn't come close to what Charlie Sheen was bringing home. Essentially, CBS got Kutcher at a discount.
Next: This cast is getting the big bucks.
10. The Big Bang Theory cast, $900,000 per episode
The Big Bang Theory follows besties Leonard (Johnny Galecki) and Sheldon (Jim Parson), super brilliant physicists who don't quite have the hang of things when it comes to being social. Luckily, their neighbor Penny (Kaley Cuoco) is on hand to help them out.
Initially, when the show premiered in 2007, Galecki, Parsons, and Cuoco received at most $60,000 per episode. Since the series was a ratings smash, their pay was raised to $200,000 per episode for the fourth season. Simon Helberg and Kunal Nayyar were introduced to the series later, so their pay increased only after Season 10.
Now all five actors make $900,000 per episode, with Galecki, Parsons, and Cuoco also receiving 0.25% of the series' back-end money. That may increase if the show is renewed through 2020.
It is one of the top-rated shows on primetime television, so we think CBS is getting their money's worth.
Next: If the show is named after you, then you might as well be a millionaire. 
9. Jerry Seinfeld, $1 million per episode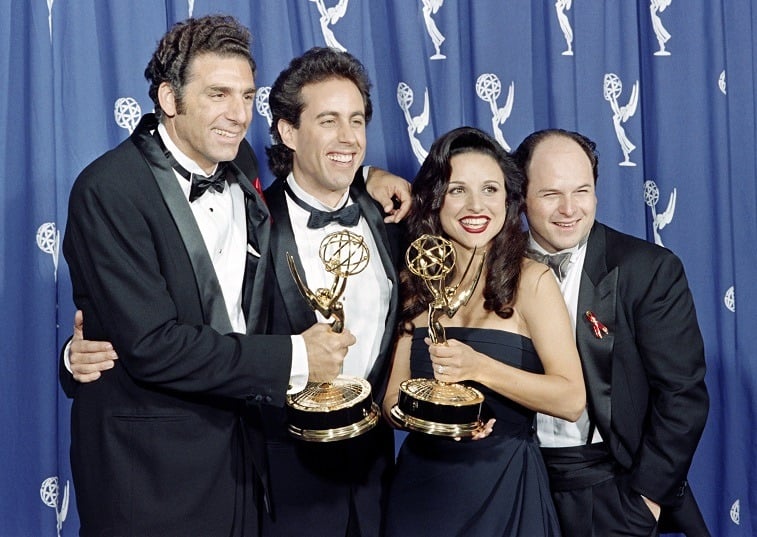 Oh, Seinfeld, the show about nothing. In 1989, the world was introduced to four friends;  Jerry Seinfeld, George Costanza (Jason Alexander), Elaine Benes (Julia Louis-Dreyfus), and Cosmo Kramer (Micheal Richar) who were just trying to make it in New York City in the '90s.
If you ask us, Alexander and Louis-Dreyfus were the best part of the show, but since it was named after Seinfeld, he got the big check. For the 9th and final season, the comedian brought in a stunning $1 million per episode.
Next: No one is mad about equal pay.
8. Helen Hunt and Paul Reiser, $1 million per episode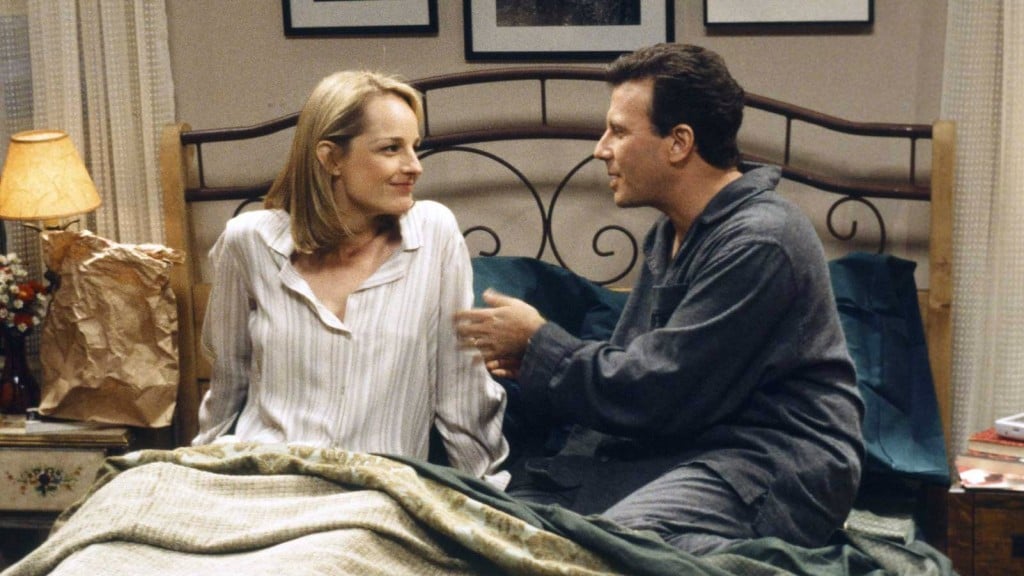 If you lived for TV in the '90s, then you obviously adored Mad About You. Set in NYC, the series followed newlyweds Paul Buchman (Paul Reiser) and Jamie Stemple Buchman (Helen Hunt) as they dealt with their daily lives, marriage, and all of the humorous antics that come along with it.
The series had fantastic ratings, peaking at No. 3 during Season 3. During its seventh and final season, both Reiser and Hunt's contracts were renegotiated for them both to be paid equally at a rate of $1 million per episode.
Yes for equal pay in the 20th century! Mad About You will be returning to TV in 2019.
Next: Some very expensive friends. 
7. The cast of Friends, $1 million per episode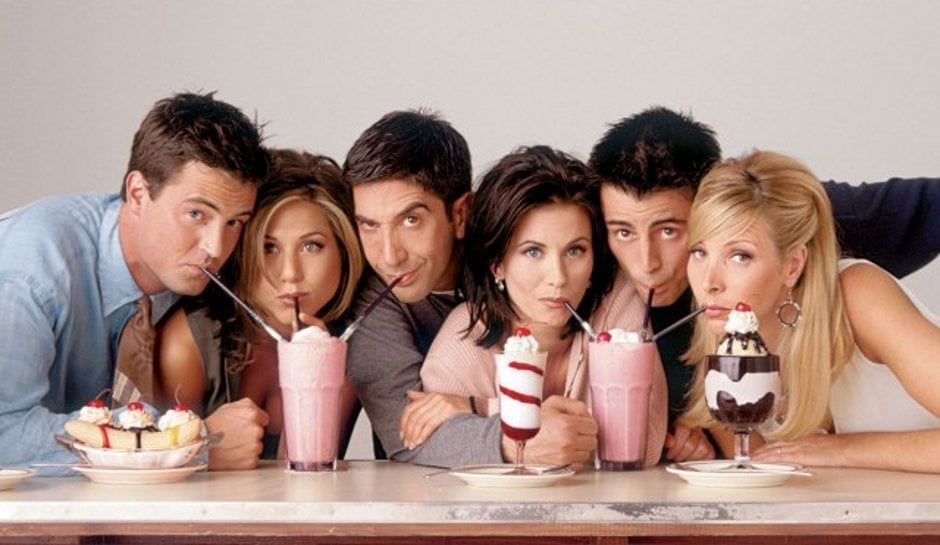 Friends — we secretly never got the hype, but folks love it. The series followed a group of six friends, Rachel, Ross, Chandler, Monica, Joey, and Pheobe. They all live in the same apartment complex and were desperately trying to figure out their careers, love lives, and everything in between.
Considered one of the greatest TV shows of all time by some, the series finale was the fifth most-watched in television history and the most-watched TV episode of the 2000s decade. The show also won tons of awards and accolades.
For the final two season of the show's 10-year run, all six of the main actors made $1 million per episode. If you like it, we love it.
Next: It pays to be a mob boss.
6. James Gandolfini, $1 million per episode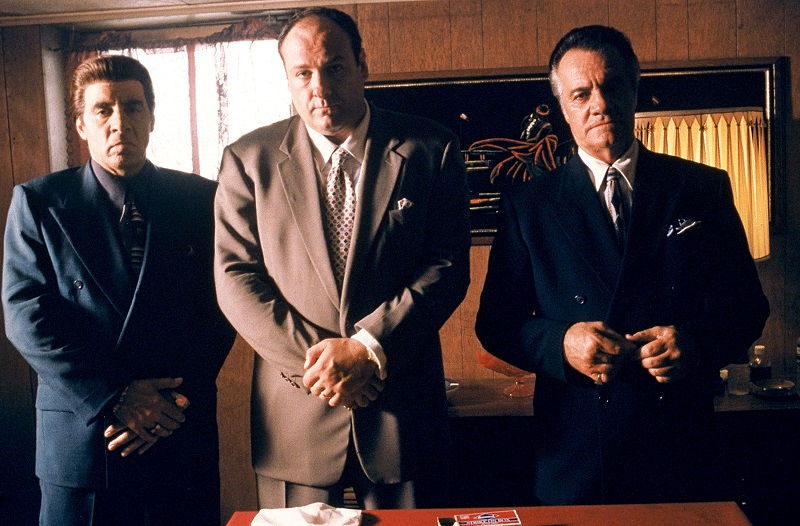 The Sopranos is one of the most legendary TV dramas of all time. The series followed mob boss Tony Soprano (the late James Gandolfini), who is trying to juggle his real family with his mob family. An HBO staple during its six-season run with massive ratings, the show was nominated for a slew of Emmys, Peabodys, and Golden Globes.
During its final season, Gandolfini brought home $1 million for each of the last 21 episodes.
Next: Not too shabby for a breakout role.
5. Tim Allen, $1.25 million per episode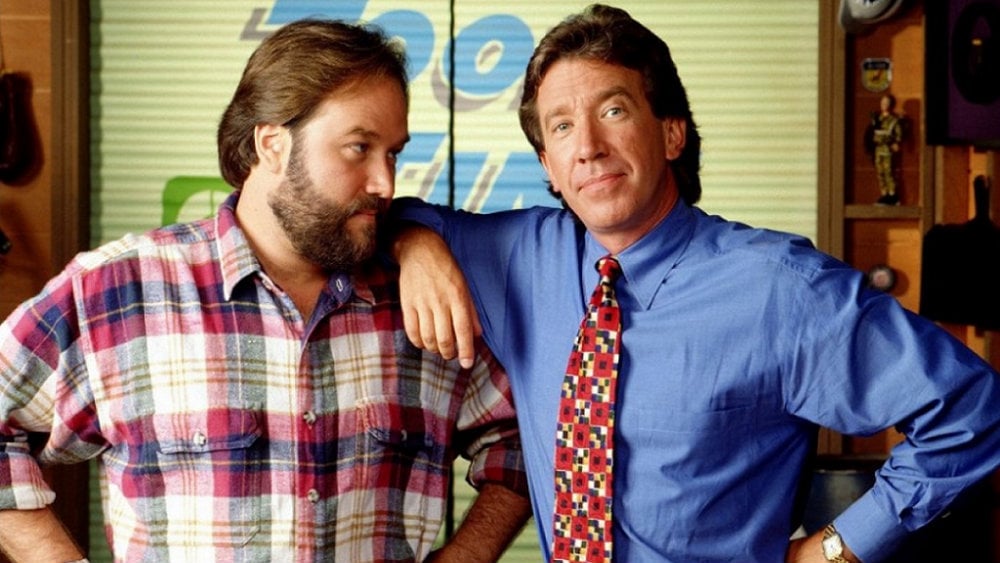 If you want to talk about an ABC TGIF throwback, then you have to include Tim Allen's Home Improvement. The show premiered in 1991 and became one of the highest rated sitcoms of the decade. For those of you who still live for The Santa Clause, then you should know it's also the series that launched Allen's career. Mostly, it gave us the legend that is Jonathan Taylor Thomas.
The show ran for an astounding eight seasons and followed the Taylor family, Tim (Allen), his wife Jill (Patricia Richardson) and their three children: Brad (Zachery Ty Bryan), Randy (Jonathan Taylor Thomas), and Mark (Taran Noah Smith).
During its final season, Allen was paid $1.25 million per episode. Taylor Thomas had left by then though, so folks stopped watching.
Next: The pricier "Fraiser" star. 
4. Kelsey Grammer, $1.6 million per episode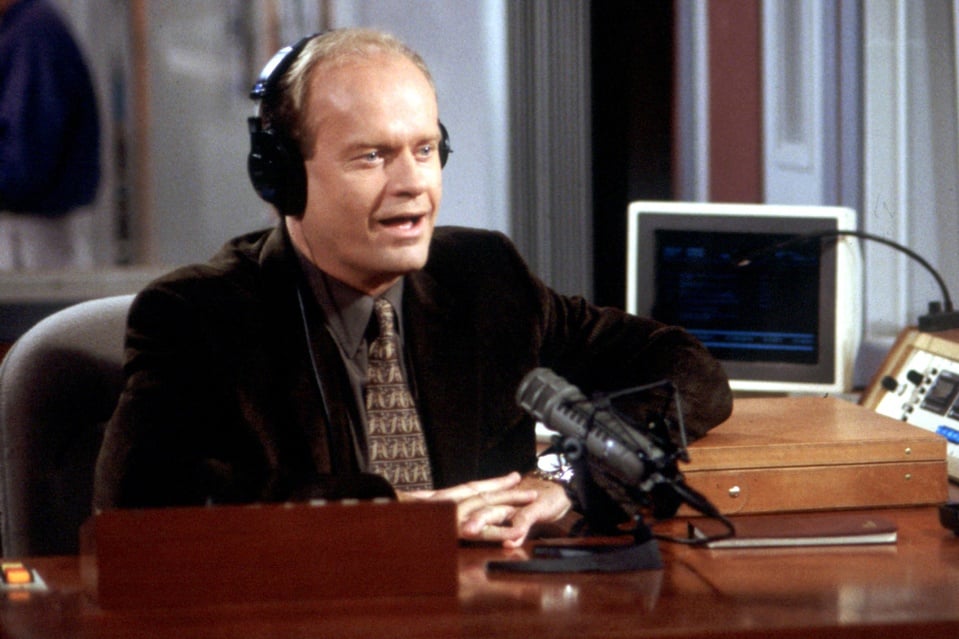 If you thought Pierce was stacking his coins on Fraiser as Niles, then you should know that Grammer, who played the titular character, was making more than double Pierce's salary for the final two seasons of the series. He made $1.6 million per episode.
Being flush with cash has certainly helped Grammer to continue doing what he loves including serving as an executive producer on shows like Girlfriends, voicing Sideshow Bob on The Simpsons, and directing films and TV.
Next: With this amount of money its quite clear everyone adored Raymond.
3. Ray Romano,  $1.7 million per episode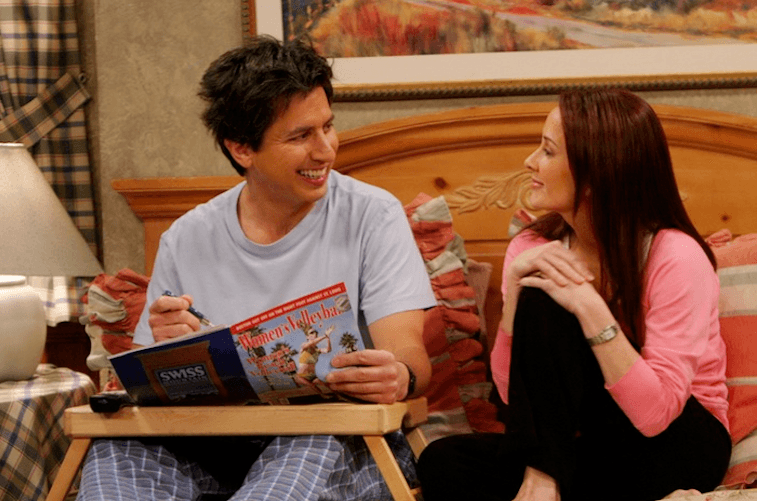 With a nine-season run. Everybody Loves Raymond will go down in TV history as one of the great modern sitcoms. The series follows sportswriter Raymond Barone (Ramano) who avoids responsibility like the plague. Instead, he leaves his wife Debra (Patricia Heaton) to wrangle him, their three children and Ray's parents and brother, Marie (Doris Roberts), Frank (Peter Boyle) and Robert (Brad Garrett).
After winning a handful of Emmys and some steady ratings, Romano brought home a $1.7 million per episode for Seasons 7 and 8.
Next: Just one of the two and a half men.
2. Charlie Sheen, $1.8 million per episode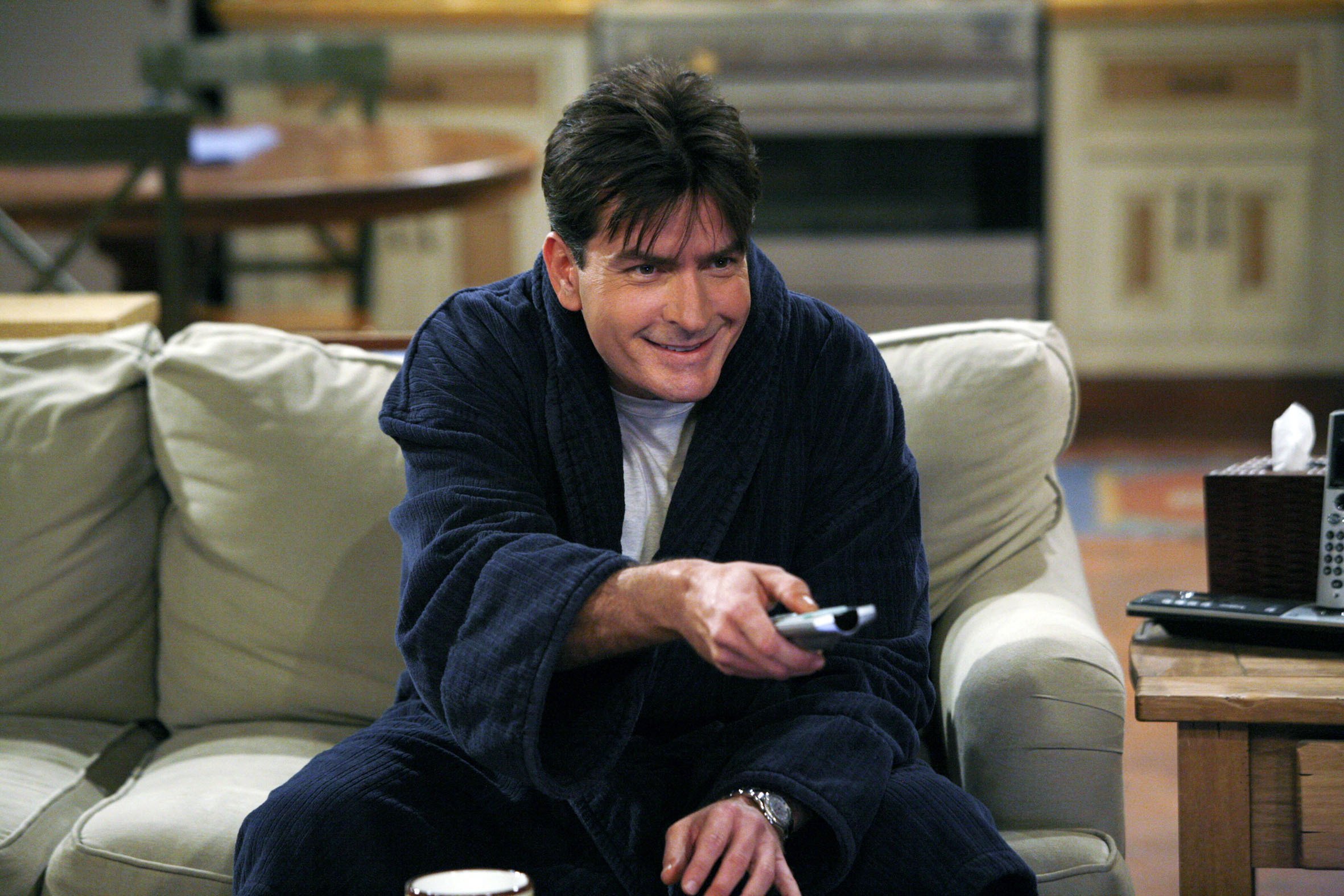 It was no hardship for CBS to let go of Charlie Sheen after the eighth season of Two and a Half Men. Not only was the actor's behavior less than stellar, he cost the network nearly $2 million an episode, which was nowhere near co-star Jon Cryer's salary.
They were probably pleased to bring on Kutcher for less than half the price.
Next: Dragons and Iron Thrones don't come cheap.
1. The Game of Thrones cast, $2,713,400 per episode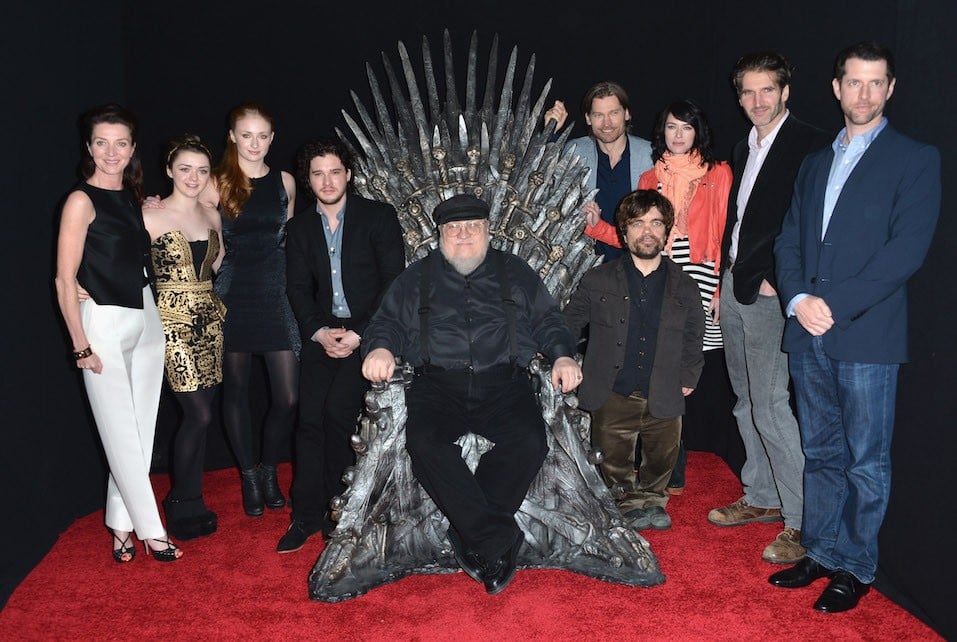 Game of Thrones has become a television event. The show is based on the fantasy epic, A Song of Ice and Fire by George R.R. Martin. HBO got quite a gem when they picked the series up in 2011 after a failed pilot. The series focuses on the war for the Iron Throne and the various leading houses in Westeros. Since it's debut, the series following has grown exponentially.
At this point, with just six episodes left of the series set to debut in 2019, the show has become a global obsession. During the eighth season, the main actors on the series, Peter Dinklage (Tyrion Lannister), Nikolaj Coster-Waldau (Jaime Lannister), Lena Headey (Cersei Lannister), Emilia Clarke (Daenerys Targaryen) and Kit Harington (Jon Snow) brought in an amazing £2,000,000 per episode. That translates to about $2.7 million US dollars per episode.