Meghan Markle and Camilla Parker Bowles Are Actually Best Friends
Meghan Markle already fits in seamlessly with the British royal family; it's like she's been a part of the House of Windsor for decades. Throughout Markle and Prince Harry's engagement, many people were concerned about how the prince's family would welcome the former actress into the royal fold. Not only did Markle's former profession raise eyebrows, the mix-raced American had also been previously married.
However, all of those fears were unfounded. From Queen Elizabeth II downward, all of the royals welcomed Markle with open arms. As the Duchess of Sussex prepared to tie the knot, she also had one huge advocate in her corner. Camilla Parker Bowles, the Duchess of Cornwall, Prince Harry's step-mother took Markle under her wing, and the pair has been inseparable ever since. Markle has also been helping Prince Harry and Prince Charles in a major way (page 7).
A very warm welcome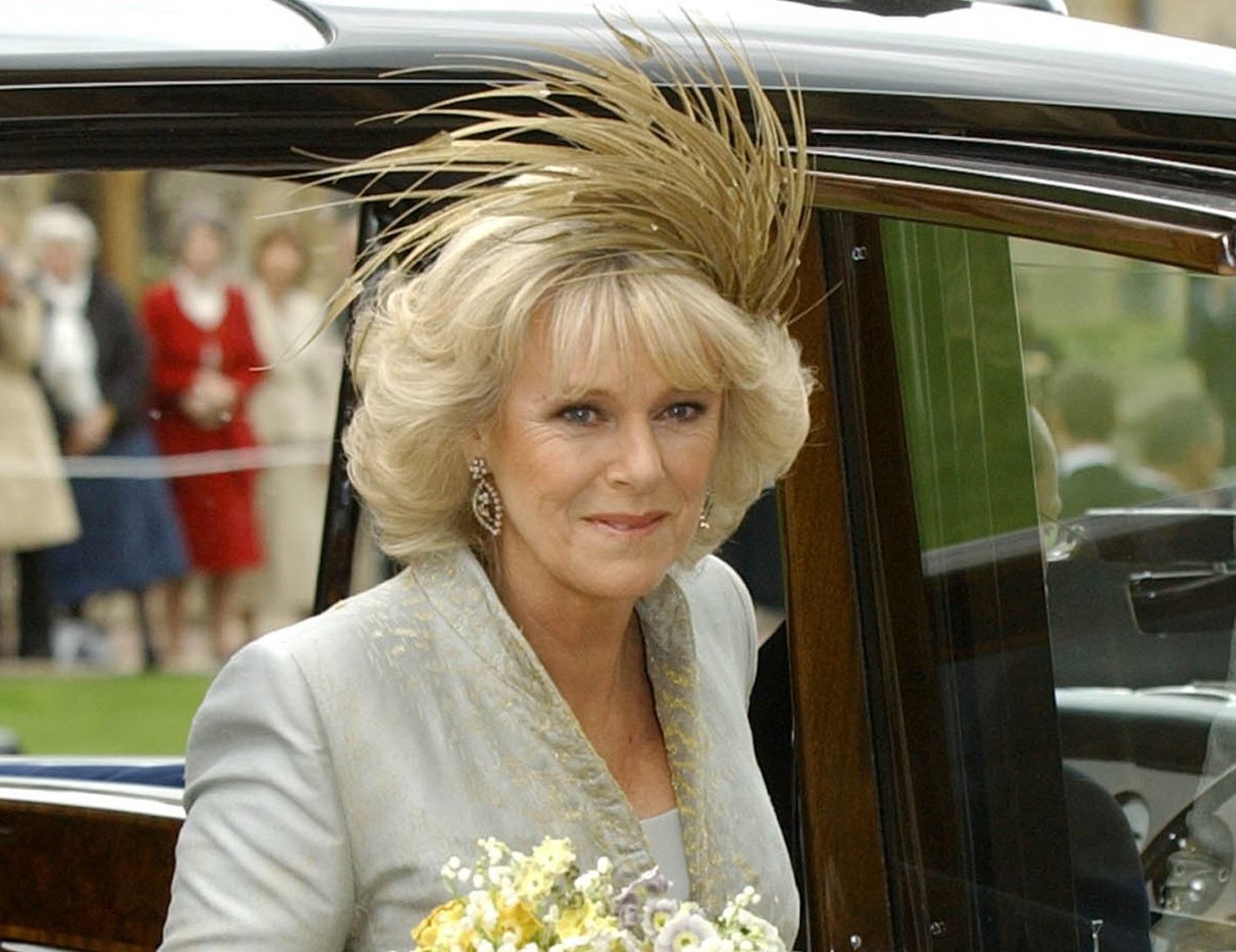 The Duchess of Cornwall was positively thrilled about Prince Harry and Meghan Markle's relationship
When Prince Harry and Markle first announced their engagement in November 2017, Parker Bowles was one of the first to warmly welcome Markle into the family. In a statement to People, the Duchess of Cornwall said that she was "absolutely thrilled" over the "brilliant" news.
She gushed, "America's loss is our gain. We are all absolutely delighted. As you can see, they're so happy. Sometimes in a climate where we're surrounded by a lot of bad news, it's a real joy to have a bit of good news for once."
Next: Kind words from the Duchess of Cornwall 
Charmed by Meghan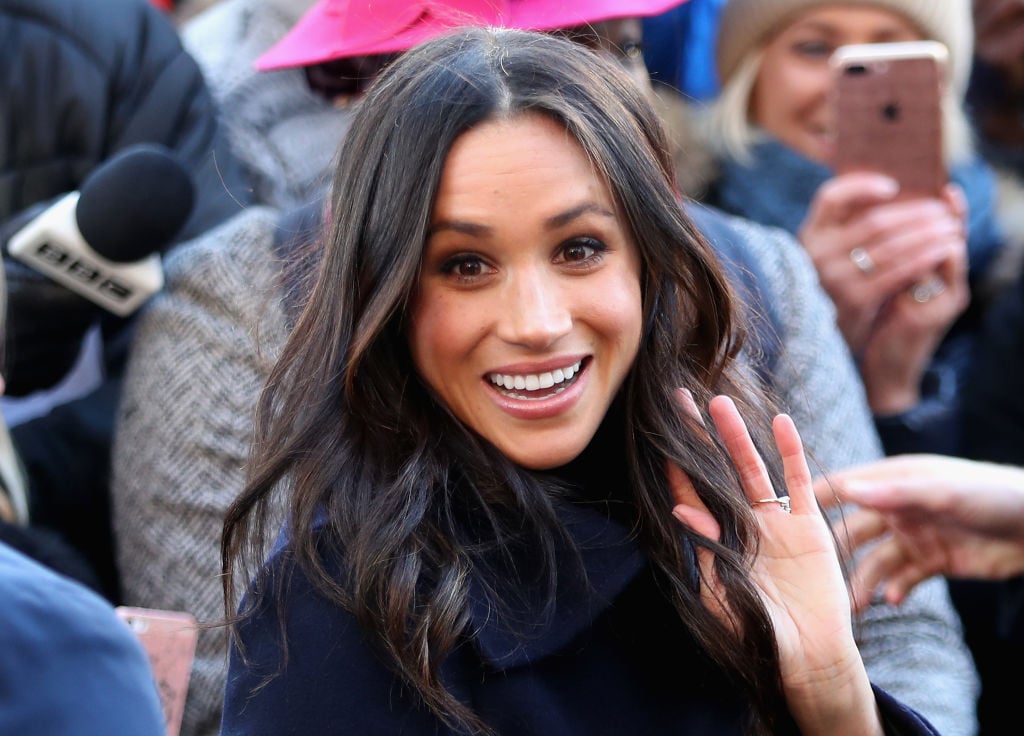 The women met often for lunch and girl talk
Upon meeting Markle, Parker Bowles was immediately charmed by the women's right's activist and self-proclaimed feminist. According to E! Online, "Prince Charles thinks she is charming and very bright, and Duchess Camilla believes Markle has made a great start in becoming a member of the family."
In the months leading up to the stunning wedding, Markle and the duchess often met privately for lunch and some girl chat. We wonder what kind of royal gossip, Parker Bowles gave the Remember Me actress.
Next: Helping Markle get acclimated to royal life
The perfect guide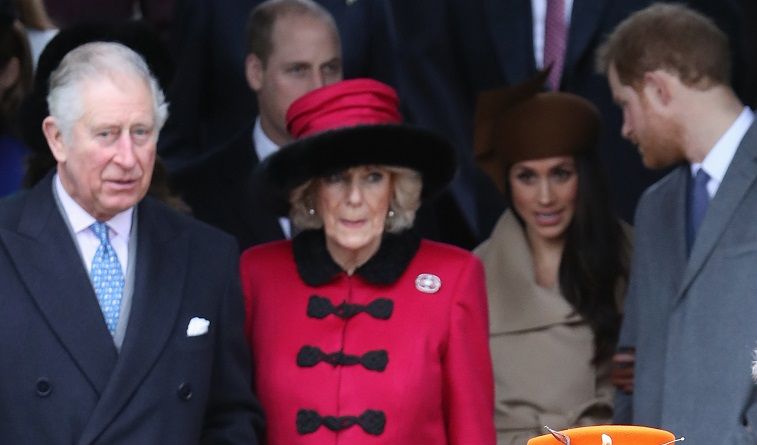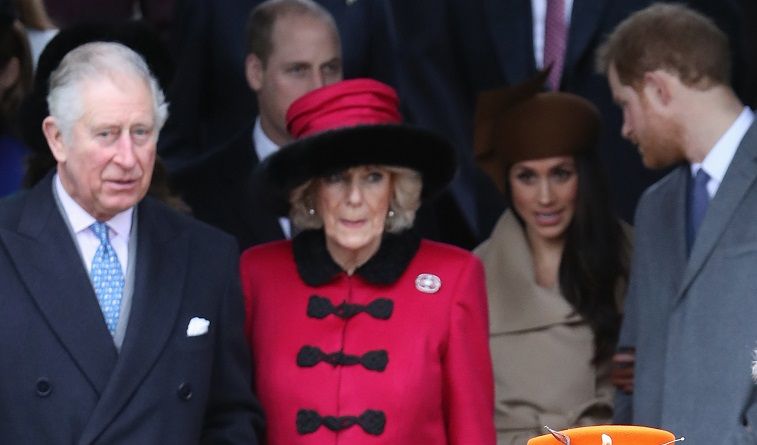 Though she's an outsider, Parker Bowles made sure Markle felt like a royal insider
Though Markle was well known for her role as Rachel Zane on the hit USA series, Suits, being an actress and being a royal hold too different levels of fame. Throughout her engagement period, Markle had to meticulously learn and follow all of the rules of being the monarchy.
Though she bonded with her sister-in-law Kate Middleton, it was Parker Bowles who guided her through all things royal, especially since Middleton was wrangling two small children and expecting her third child. According to The Daily Mail, "The Duchess of Cornwall has reportedly bestowed humorous, down-to-earth advice upon Meghan and befriended her as a fellow outsider to the royal family."
Next: Meeting Markle's mother
The perfect tea party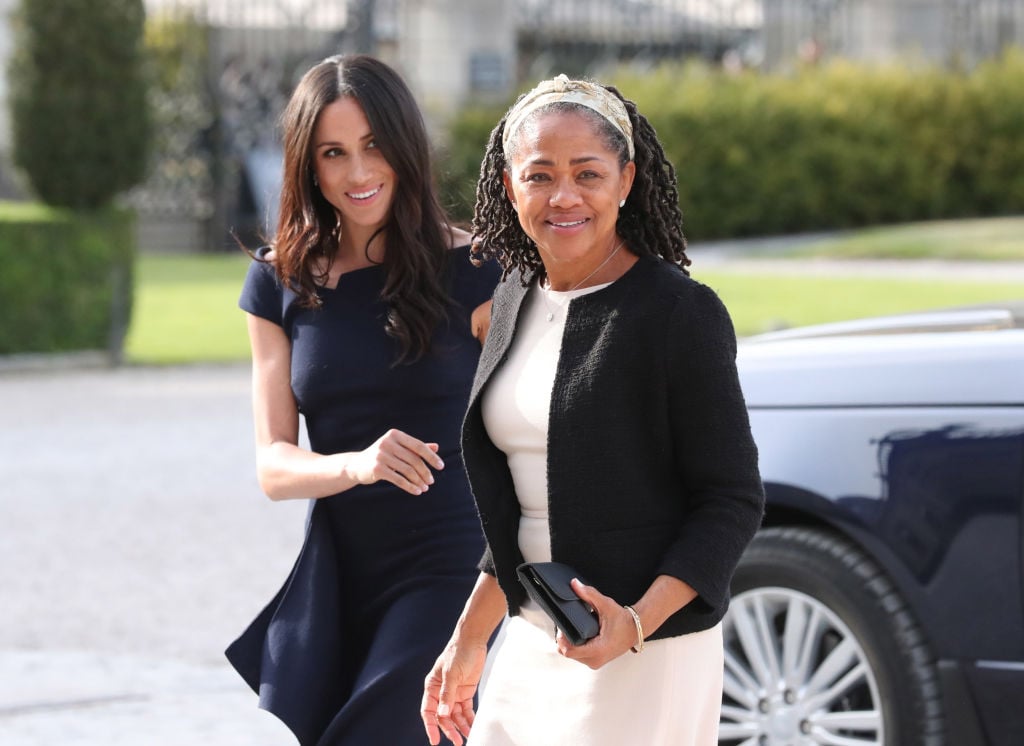 The Duchess of Cornwall extended her kindness to Meghan's mom
Though Prince Harry's mother, the late Princess Diana, is no longer with us, Parker Bowles has gone out of her way to provide a safe space for Markle; just as the People's Princess surely would have. That kindness was also extended to Markle's mother, Doria Ragland. The social worker and yogi met the Duchess of Cornwall and Prince Charles just days before Markle and Prince Harry's wedding.
Of course, the parents decided to meet over tea. According to E!, "The roughly one-hour meeting took place at Clarence House, Charles and Camilla's official residence in London. E! News has learned it was a pleasant affair. Everyone got on very well, and it was a happy day."
Next: The perfect wedding day
Bracing themselves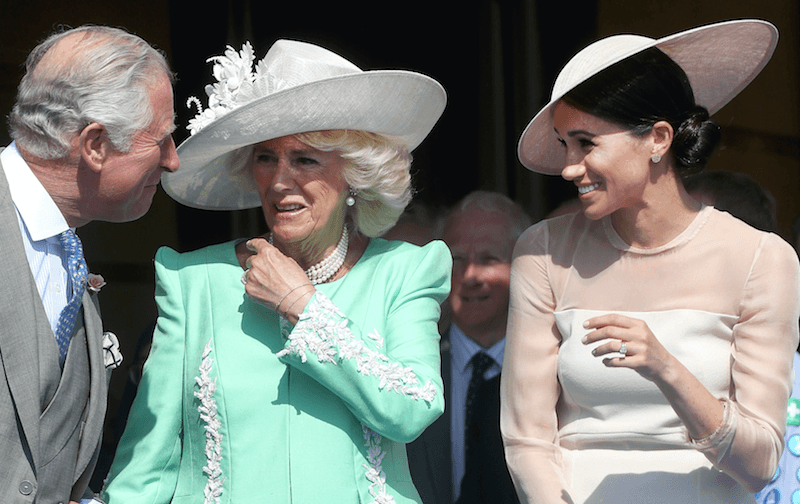 Despite the naysayers, everything was perfect on Meghan Markle and Prince Harry's wedding day
Markle and Prince Harry's road to the altar was a beautiful journey. However, it was also marred by Markle's family's constant presence in the media. Her father, Thomas Markle, stagged some paparazzi photos ahead of the big day and was ultimately unable to come to the event due to some health issues. Additionally, Markle's paternal half-siblings continually stayed in the news with vicious stories about her.
The Duchess of Cornwall was just thrilled that ultimately everything went off without a hitch, though there were some fears that more issues would arise.  She explained to 5 News in London,
It was such a lovely day. Just everything went right. We all wondered whatever would happen next and then everything went right. It's nice to have something that is uplifting rather than depressing. Everything was just perfect, including the weather, which couldn't have been better. It was a beautiful day. The only thing is that we are all losing our voices now!
Next: Kisses and giggles 
Signs of closeness
The Duchess of Cornwall and the Duchess of Sussex holding hands is the only proof we need that they are BFFs
If you didn't think the Duchess of Cornwall and the Duchess of Sussex were close already, then their shared laughs and sweet handholding should give you all the proof that you need. During a celebration at Buckingham Palace to honor the work of The Prince Of Wales' charities in his 70th year, the ladies giggled together, exchanged a goodbye kiss, and even held hands at one point.
Next: Urging a father and son to rekindle their relationship
Healing old wounds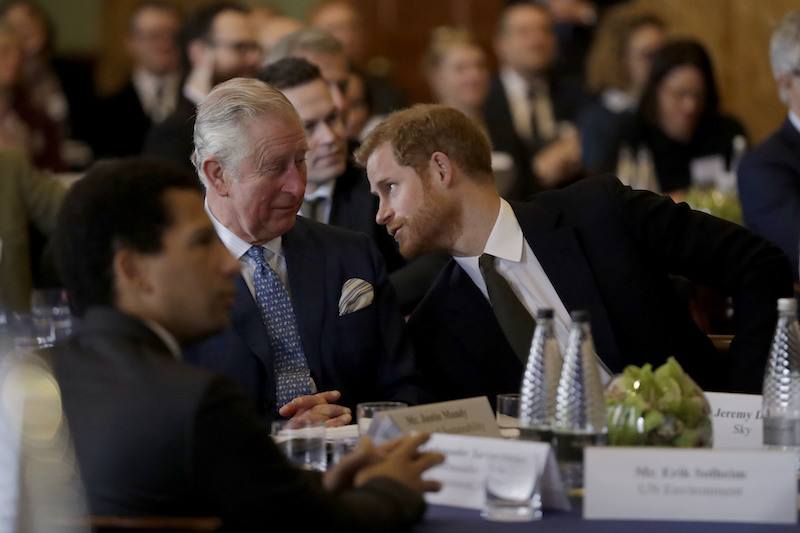 Meghan has urged her husband to connect with his father
Markle hasn't just charmed and bonded with Parker Bowels; she also adores Prince Harry's father, Prince Charles. In fact, her presence has created "a remarkable thawing" between the father and son's often frosty relationship. A royal source explained to The Daily Mail, "Princes Harry and William were said to have blamed their father for being absent for much of their childhood, Markle helped heal that wound with her instant rapport with Prince Charles. Meghan met Charles and was bowled over by his charm. She told Harry he was wonderful, welcoming, warm, hard-working, kind and stable."
The duchess urged her new husband to connect with his father. The Daily Mail reported, "She made it clear that he should appreciate him and bond more."
Next: Approval from the future king 
Support from the future king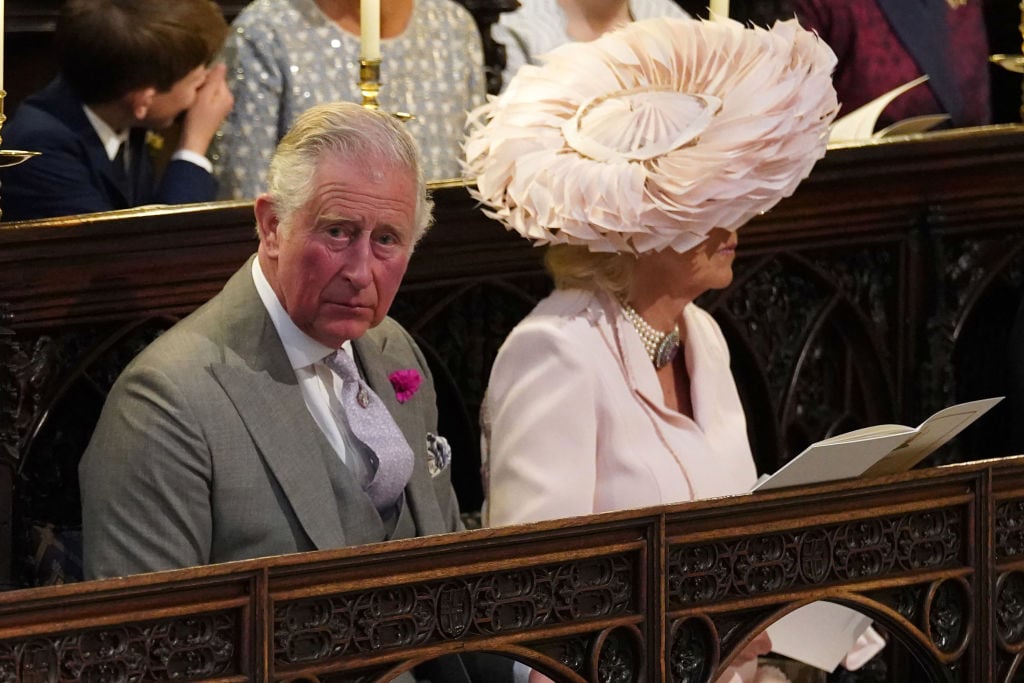 Prince Charles said the sweetest things about his new daughter-in-law
We all know that Prince Charles has his eccentricities. However, he has been open about his adoration and admiration for Markle, especially since she has been a major advocate for rekindling his relationship with Prince Harry.
A royal insider told The Daily Mail that the future king told his friends, "She is so intelligent and so nice. She makes Harry happy. We could not like her more." We can see why Markle asked Prince Charles to walk her down the aisle when her own father could not.
Follow Aramide on Twitter @midnightrami.
Check out The Cheat Sheet on Facebook!