Meghan Markle and Prince Harry Explain Why Their Baby's Gender Is a "Secret"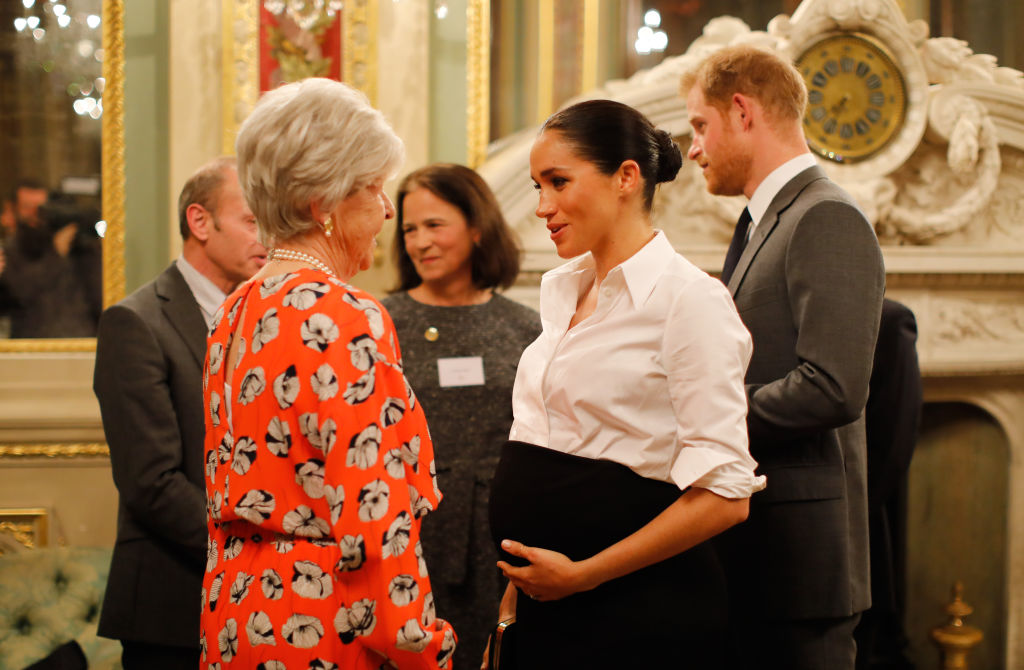 If you've been following along with Meghan Markle's pregnancy, the baby's gender has not yet been revealed – and the Duchess of Sussex and Prince Harry don't have any plans to reveal that information. While many have speculated whether their first baby will be a boy or girl, Markle has explained that they are staying mum on the topic.
Are Meghan Markle and Prince Harry having a boy or girl?
Many parents choose to either not find out the gender until the baby is born or, if they do find out in advance, keep the information under wraps from family and friends. Others throw gender reveal parties to share the exciting news, with options that include cutting a cake to find blue or pink inside, popping balloons to reveal the gender color, or even slicing into lasagna with the gender reveal color inside.
It's likely royal fans won't be seeing that kind of event for the Duchess of Sussex and Prince Harry's baby gender reveal, however, based on what Markle told a guest at the recent Endeavor Fund Awards. She explained, when asked if they're having a boy or girl: "We don't know. Yes, we decided to keep it a secret."
Markle and Prince Harry are keeping their baby's gender "secret"
A video of the exchange landed on Instagram, showing the mom-to-be glowing as she explained to the guest the reason why they don't want to share the gender. She noted: "That way we'll have something… And it's one of those things, like, no matter what it is, it's still going to be a surprise."
Many fans picked up on the adorable hand gestures Markle displayed while talking about the baby, touching her baby bump and later holding her hand near her heart, as if to gesture that this is something special for only her and Harry.
Will Meghan Markle and Prince Harry find out the baby's gender?
Fans have been wondering if the couple will find out the gender before the baby's birth but maintain the secrecy or if it will, in fact, be a surprise.
During the couple's visit to the town of Birkenhead last month, PEOPLE reports that 9-year-old Kitty Dudley spoke with the Duchess about her pregnancy. She explained: "Meghan came up to me and asked me how old I was and where I went to school. I could see her bump and I asked if she was having a boy or a girl and she said, 'We don't know whether it's a boy or girl, we are keeping it as a surprise.'"
When is Meghan Markle's due date?
While she's staying mum on the baby's gender, fans were given a bit of a clue about Markle's due date, as she shared a small detail with the crowd during their Birkenhead visit. Well-wisher Carla Gandy told PEOPLE: "We asked her how her pregnancy was going and she said she was six months and she tapped her tummy."
Another woman who was at the visit noted: "She said her pregnancy had gone so quickly. I asked her how she was coping on those high heels. She said, 'One day at a time!'"