Meghan Markle and Prince Harry's Neighbors Were Given a Wild Set of Rules On How to Interact With Them
The members of the royal family aren't the ones who have to adhere to a certain protocol. Those around them reportedly have to abide by a series of regulations, too.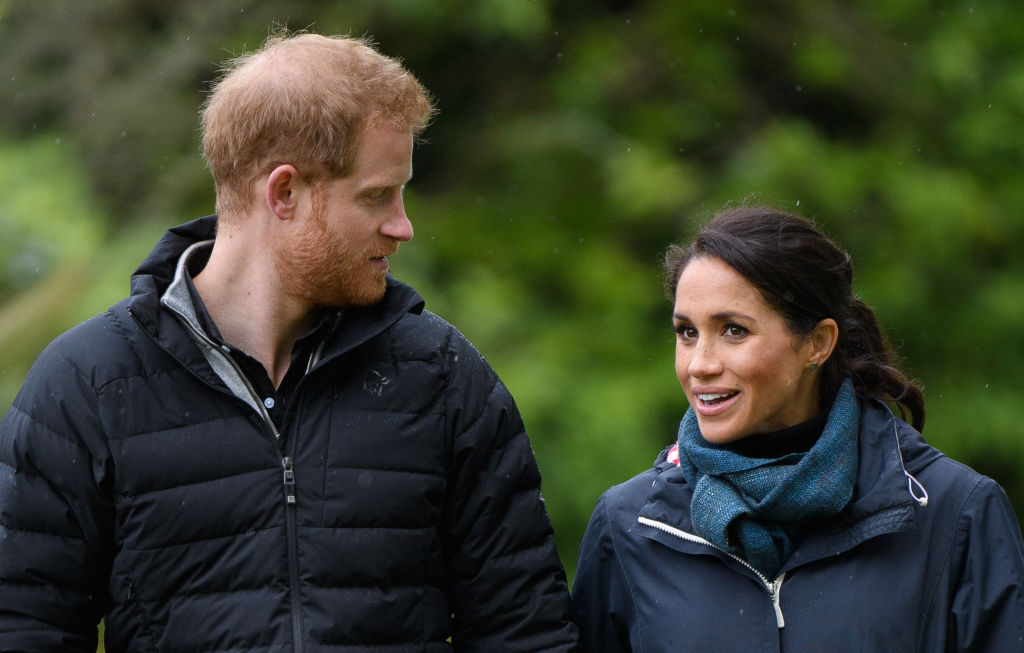 For example, Prince Harry and Meghan Markle's neighbors were given a series of rules on how to behave around the Sussexes, according to a new report. So, obviously, no one is exempt.
The rules given to Meghan Markle and Prince Harry's neighbors are serious
According to a July 26 report from The Daily Mail, the Sussexes' new neighbors received a "dos and don'ts list" for how to interact with the royal couple at the newly-renovated Frogmore Cottage.
They're reportedly not allowed to talk to the duke and duchess (but they can say "good morning" if the couple speaks first) or ask to see their 2-month-old son, Archie Harrison Mountbatten-Windsor.
Oh, and there's more. The neighbors reportedly can't offer to babysit or pet their three dogs — even if the pups come over to them. But, according to the report, the Sussexes didn't make the request. Instead, a source said the neighbors received the demands at a resident meeting.
"A well-intentioned member of estate staff offered guidance at a community meeting," the insider explained. "Neither the couple or their household made any such request."
A spokesman for Buckingham Palace echoed those claims. "The Duke and Duchess had no knowledge of this briefing and no involvement in the concept or the content," the spokesperson said. They added that a local residential manager gave the "well-received" talk.
How the neighbors reportedly feel about these rules
Obviously, people are upset about this. One resident told The Sun, "It would be funny if it wasn't so over the top."
Another neighbor added, "It's extraordinary. We've never heard anything like it. Everyone who lives on the estate works for the royals and knows how to behave respectfully." That person continued, "We aren't told how to behave around the Queen like this. She's very happy for people to greet her."
But again, this reportedly has nothing to do with the Sussexes. Royal commentator Ingrid Seward offered some thoughts on the matter to The Sun, telling the publication, "It sounds as if Harry and Meghan's ­incessant demands for privacy means that palace officials are second-guessing what they might want."
"It's odd because it's just good manners to engage your neighbor in conversation in a pleasant way. It's a very normal British thing to say 'Good Morning' and pat a dog," Seward continued.
Prince Harry and Markle are private people
It's no secret that the royal couple likes to keep things on the down-low, so this new report might not come as a major surprise.
But the Sussexes have faced backlash over their insistence on privacy. They recently sparked criticism after renovating their Frogmore Cottage home on taxpayer's cash and keeping the details surrounding baby Archie's birth and christening private.
There's no indication that the couple plans on changing that, though, so there's that.