Meghan Markle and Queen Elizabeth Reportedly Clashed Over a Tiara Before the Royal Wedding
Most brides imagine their wedding day from the time they are children. They spend countless hours thinking of the long, flowing white dress that they will wear, perfect hair and makeup, and amazing accessories to complete the look. For Meghan Markle, this was most definitely the case.
In May 2018, she married Prince Harry as millions of people around the world watched the event on live television. Markle likely knew that she was under pressure to look perfect from head to toe, and when she stepped out at the entrance to St. George's Chapel, she certainly did not disappoint.
The jewelry that Markle wore on the big day was perfectly fitting to the occasion. Everything from her small stud earrings to her bracelet looked spectacular. One feature that was not to be missed was the sparkling tiara that Markle wore, which was loaned to her from Queen Elizabeth. As impressive as it was, the tiara she wore was not her first choice. Did Meghan and the queen clash over a tiara before the royal wedding?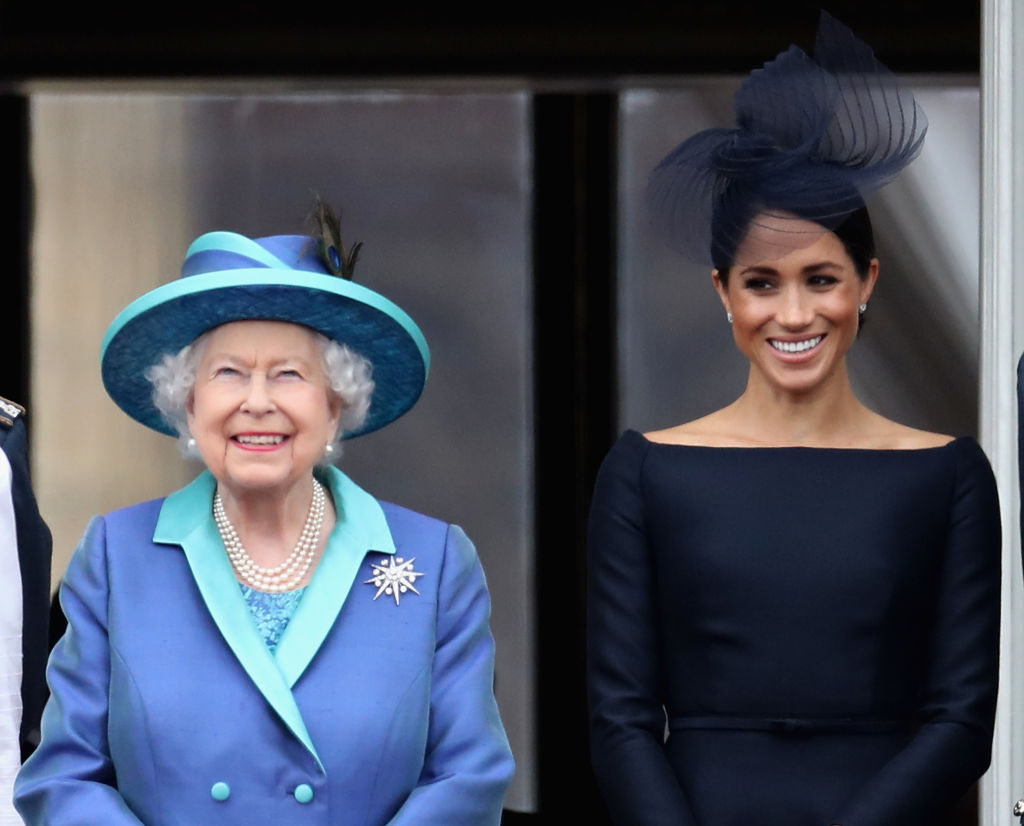 Which tiaras have royal brides worn?
Royal brides typically wear jaw-dropping headpieces that the rest of us can only dream of. Kate Middleton's veil was attached to the Cartier Halo tiara belonging to the queen, which features approximately 1,000 diamonds. Princess Diana, on the other hand, opted to wear one that belonged to her own family: the Spencer tiara.
While many royal fans predicted that Prince Harry's cousin, Princess Eugenie, would marry Jack Brooksbank while wearing the York Diamond Tiara, it was a pleasant surprise when she arrived at the wedding venue with the Greville Emerald Kokoshnik tiara atop her head. According to hellomagazine.com, it was the first time Princess Eugenie ever had the honor of wearing a tiara in her life. 
What happened when Meghan Markle was choosing her tiara?
Choosing a wedding tiara is no doubt an experience that Markle will remember forever. After all, just how many brides get to choose their headpiece from Queen Elizabeth's private collection? It should have been a great experience for Markle; however, she and the queen didn't exactly see eye to eye.
According to the UK's The Sun, Prince Harry's bride had her "heart set" on a diamond and emerald tiara, only to be told by the queen that she couldn't wear that one. Apparently, there were some concerns about the provenance of the tiara, and Markle was told that it was off-limits. Neither she nor Prince Harry was happy, especially since the prince famously told staff members that what "Meghan wants, Meghan gets."
Ultimately, Markle wore a lovely diamond tiara featuring a detachable brooch that was made for Queen Mary but not before a squabble with the queen, which caused the monarch to tell Harry that Meghan "does not" get whatever she wants.
Did the disagreement ruin Meghan Markle and Queen Elizabeth's relationship?
It definitely did not. It appears that the queen and Markle are willing to let the past go, as their relationship is just fine now. Shortly after the wedding, Prince Harry's grandmother invited Markle to stay overnight on the royal train, a sign that indicates she is very fond of her granddaughter-in-law. As the UK's Express can report, the queen and the Duchess of Sussex have a close relationship and get along wonderfully.