Revealed: Meghan Markle's Friends Spent a Whopping $200,000 on Her Royal Baby Shower
Baby showers might go against royal family protocol, but that didn't stop Meghan Markle from spoiling her firstborn with some of her closest friends. Earlier this week, the Duchess of Sussex and over a dozen of her A-list friends — including Serena Williams, Jessica Mulroney, Amal Clooney, and Abigail Spencer — gathered in a penthouse suite at The Mark Hotel in New York City for a royal baby celebration.

How much did Meghan Markle's baby shower cost? We break it down, ahead.

Meghan Markle's baby shower cost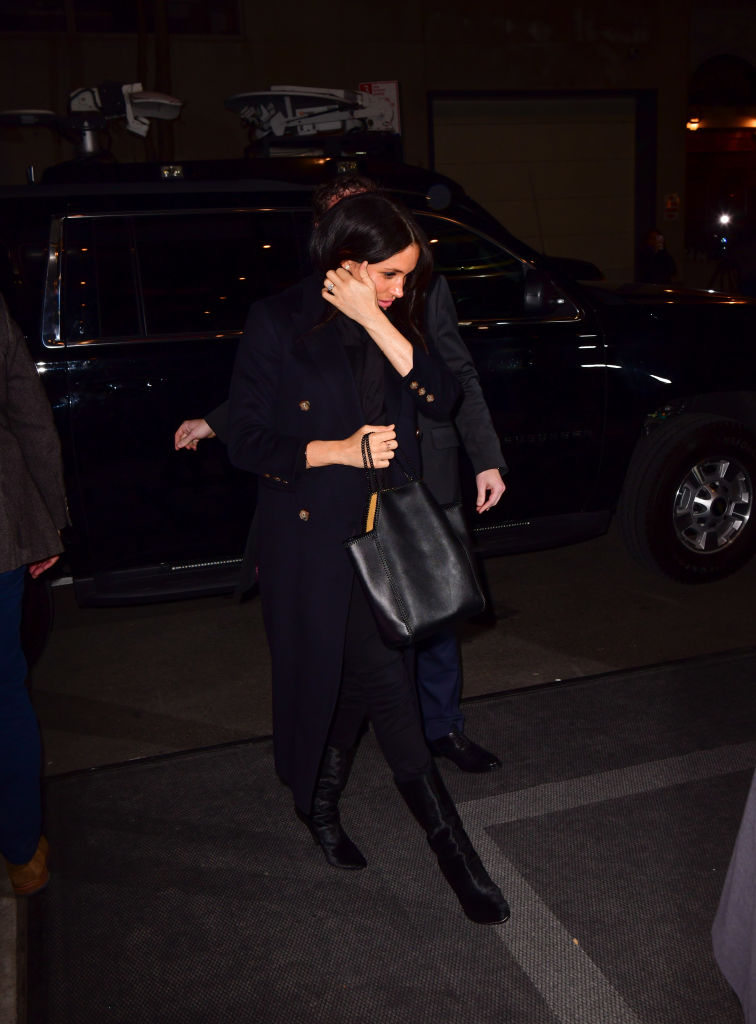 Despite being an intimate gathering, Meghan Markle's baby shower was by no means an affordable affair. The Duchess of Sussex's friends pulled out all the stops for Her Royal Highness and the future prince or princess — and the cost of Meghan Markle's five-day New York City trip certainly added up. Here's what we know about Meghan Markle's baby shower cost, plus how much she spent on her city getaway.

Travel

Meghan Markle's baby shower trip was on the costly side of the spectrum. But, for the Duchess of Sussex's first trip back to the United States since marrying into the royal family, she went all out. The Duchess of Sussex boarded a private jet to New York City last weekend, which allegedly cost around $125,000. No word on who paid for her plane ride to the Big Apple, but Amal Clooney covered her $125,000 ride home.

The two boarded a Gulfstream G450 plane at Teterboro private airport in New Jersey on Wednesday evening and, apparently, the company that owns the aircraft and George Clooney's film company have the same address.

Accommodations

Serena Williams, Jessica Mulroney, and Genevieve Hills hosted Meghan Markle's baby shower at the upscale Upper East Side hotel, The Mark Hotel. The penthouse suite at The Mark Hotel costs around $75,000 per night.

It's unclear whether or not the Duchess of Sussex stayed in the penthouse for her five-night stay. The cost of Meghan Markle's airfare and baby shower venue amounts to $325,000. So if she did, her stay and travel would amount to around $625,000. However, given the royal family's frugality, the duchess likely called it a night in a slightly less expensive room (though, a standard room with a queen-sized bed still costs over $1,000 per night at The Mark).

According to Vanity Fair, Meghan Markle's baby shower alone cost around $200,000 — and her friends covered the bill. Private funds (including the Clooneys' checkbook) covered the rest of Meghan Markle's New York City trip.

The details

In addition to the hotel stay, Meghan Markle had food from world-renowned chef, Jean-Georges Vongerichten and a professional harpist with an impressive resume of performances with Kanye West, Cyndi Lauper, and others. She also entertained guests with a floral arrangement class and then donated all of the bouquets to a charity called Repeat Roses, which recycles florals from events and parties and delivers them to patients in cancer treatment centers and hospice care.

Check out The Cheat Sheet on Facebook!