Revealed: Meghan Markle Received the Sweetest Baby Shower Gift From Her Friends
Despite the royal family's beliefs about baby showers, Meghan Markle left for New York City last weekend for a baby shower with her closest girlfriends. Earlier this week, the Duchess of Sussex celebrated her baby shower at The Mark Hotel on Manhattan's Upper East Side. Over a dozen of the duchess's closest friends, including Abigail Spencer, Jessica Mulroney, Serena Williams, and Amal Clooney spoiled mother and baby.

Meghan Markle's baby shower gifts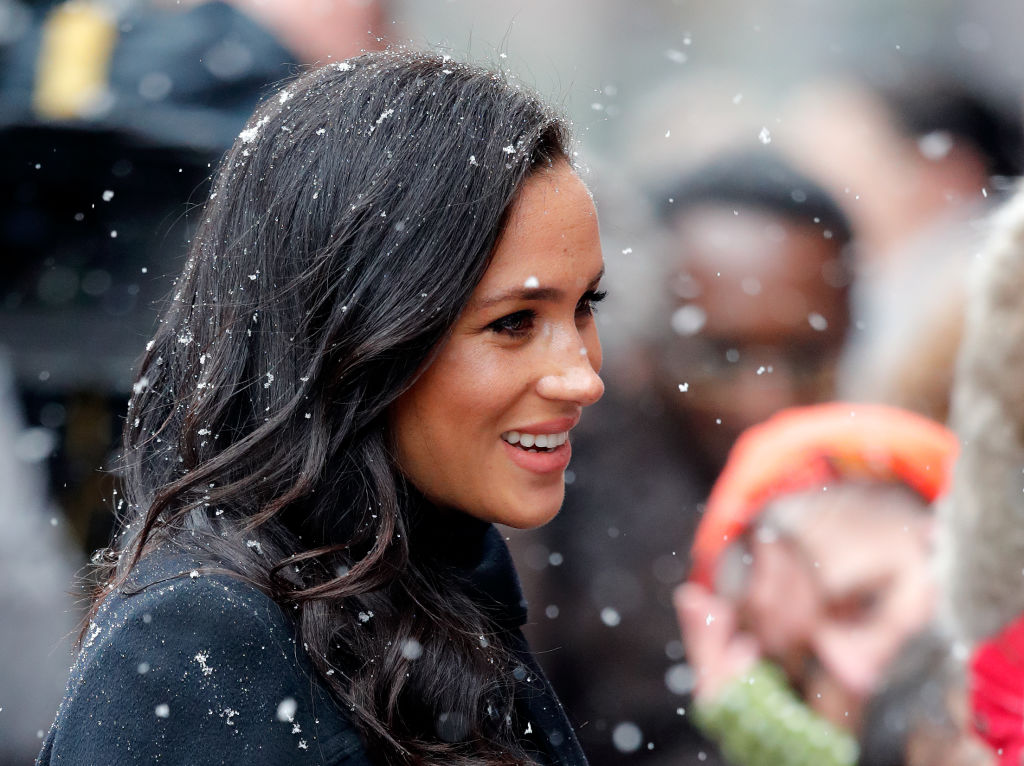 The Duchess of Sussex's friends went all out for Baby Sussex. Serena Williams, Genevive Hills, and Jessica Mulroney hosted the party in a $75,000-a-night penthouse at The Mark Hotel. And, Amal Clooney (who traveled back to London with the duchess) covered Meghan Markle's expensive airfare — a whopping $125,000 — home. But, while her A-list friends were willing to drop serious cash on their royal bestie, one gift — which Meghan Markle wore on her way out of the city — stood out the most.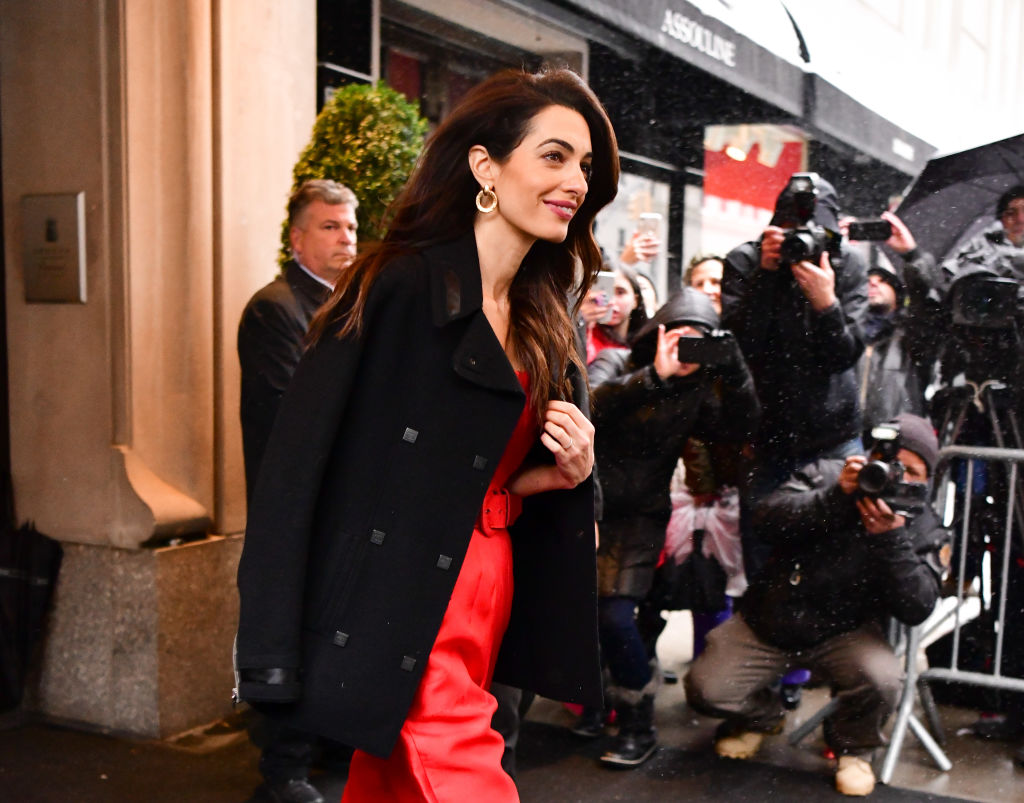 After the festivities ended, Meghan Markle left her New York City hotel and headed to the airport to board that pricey private jet home. She wore an all black athleisure ensemble, complete with Adidas UltraBoost sneakers, Lululemon leggings, a maternity zip up from Ingrid & Isabel, a camel-colored coat, and a hat, borrowed from her former co-star, Abigail Spencer. The duchess also wore a small gold nameplate necklace with the word, "mommy." The necklace is a hand-crafted Jennifer Meyer design made up of 18-carat gold with a hefty price tag of $850.

According to reports, the necklace was probably the only gift opened at her baby shower. The Duchess of Sussex opted out of opening any other gifts "because she wants to do that when she and Harry are back together," Gayle King, who was also in attendance, told CBS This Morning.

Meghan Markle's baby shower details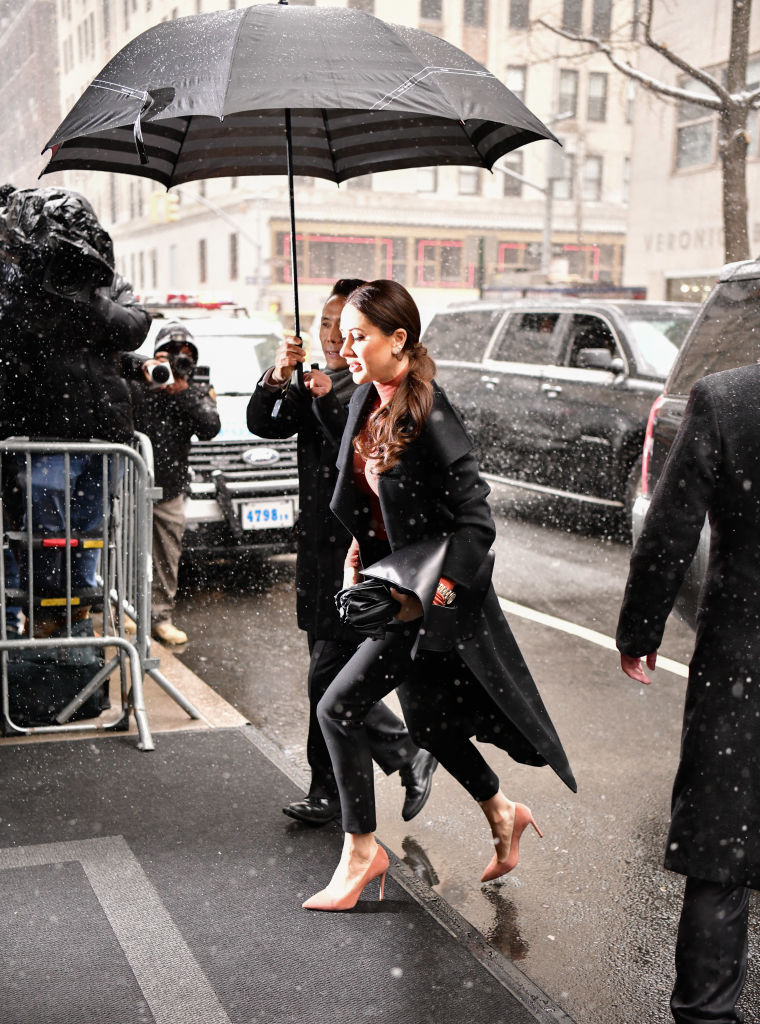 Gifts were just a small part of Meghan Markle's baby shower. In addition to new items for mom and baby, the Duchess of Sussex's baby shower featured activities, food, and entertainment.

Activities

Meghan Markle opted out of traditional baby shower games for something closer to her heart: charity. The Duchess of Sussex and her closest friends partook in a floral arrangement-making class. She partnered with Repeat Roses, an organization that recycles arrangments from events and gives them to patients in cancer treatment centers and hospice care. "I've never seen anything like this at a baby shower," Gayle King told CBS This Morning. "It just speaks to who she is. She's very kind, she's very generous and a really, really sweet person."

Food

The food at Meghan Markle's baby shower was provided by The Mark Hotel's world-renowned head chef, Jean-Georges Vongerichten. The attendees also enjoyed gorgeous cookies, which Meghan Markle's makeup artist, Daniel Martin later shared on Instagram.

Entertainment

Meghan Markle's baby shower also featured entertainment by harpist and singer, Erin Hil. The New York City-based artist has played with Kanye West, Josh Groban, and Cyndi Lauper.

Check out The Cheat Sheet on Facebook!