The Super Sweet Way Meghan Markle's Father Helped Her Navigate Her Biracial Identity as a Child
Meghan Markle's father, Thomas Markle might be best known for staging paparazzi photos and wreaking havoc on the Duchess of Sussex's new royal life, but their relationship wasn't always this rocky. In fact, when Meghan Markle was a little girl, she was very close to her father, who once helped her navigate her biracial identity.

Before she married into the royal family, Meghan Markle was an actress and founder of a lifestyle website called The Tig. Through her website, she shared all sorts of insight into her life, touching on subjects like her passion for cooking, travel, and — of course — style. But, in July 2015, the now Duchess of Sussex took center stage on Elle Magazine with a touching essay about finding her identity as a biracial woman titled, "I'm More Than an 'Other.'"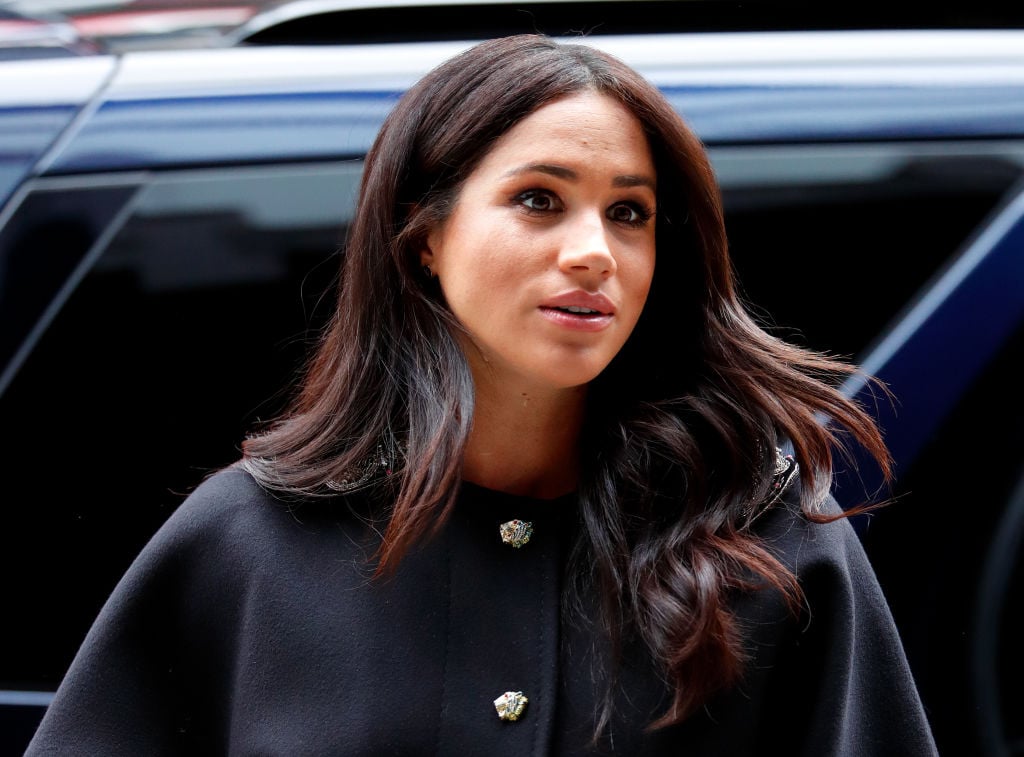 How Thomas Markle helped Megan Markle navigate her identity

Through her words, Meghan Markle described her experience as a mixed race woman, not just in 2015, but as a child to Elle's readers. "To describe something as being black and white means it is clearly defined. Yet when your ethnicity is black and white, the dichotomy is not that clear. In fact, it creates a grey area," she noted. "Being biracial paints a blurred line that is equal parts staggering and illuminating."

She goes on to discuss how she grew up in a neighborhood that lacked diversity to which some would ask her mother, Doria Ragland where her mother is, "since they assumed she was the nanny." And she makes note of how she does not know exactly what it must have been like for her parents but remembers what it was like for her. "They crafted the world around me to make me feel like I wasn't different but special," she wrote.

At seven-years-old, Meghan Markle had her eyes on a set of Barbie dolls called The Heart Family, which included a mom, dad, and two children. "This perfect nuclear family was only sold in sets of white dolls or black dolls. I don't remember coveting one over the other, I just wanted one" she recalls. "On Christmas morning, swather in glitter-flecked wrapping paper, there I found my Heart Family: a black mom doll, a white dad doll, and a child in each colour [sic]. My dad had taken the sets apart and customised [sic] my family."

That's not the only thing Thomas Markle did for his daughter as she navigated her biracial identity growing up. When she was in seventh grade, her English teacher told her to check the box for Caucasian on a mandatory census. "Because that's how you look, Meghan," she remembered her teacher saying. She decided not to check any box. "I put down my pen. Not as an act of defiance, but rather a symptom of my confusion. I couldn't bring myself to do that, to picture the pit-in-her-belly sadness my mother would feel if she were to find out. So I didn't tick a box. I left my identity blank," she noted. After telling her father about what happened, he told her something that would stick with her for the rest of her life: "If that happens again, you draw your own box."

Despite their differences — and public feud — Thomas Markle has left a positive impact on Meghan Markle's character. From a young age, he helped her recognize who she is and find her strength in the face of ignorance. "He wanted me to find my own truth," the duchess remembered.

Check out The Cheat Sheet on Facebook!