Meghan Markle Birth Plan: Will The Royal Give Birth Naturally?
With Prince Harry and Meghan Markle's due date fast approaching, many royal family fans can't wait to welcome a new prince or princess into the world. And while the Duke and Duchess of Sussex likely feel the same, they also have a few other things to consider — especially when it comes to Meghan Markle's birth plan. Do royals give birth naturally? Find out how the Duchess of Sussex plans to welcome her first-born child into the world, ahead.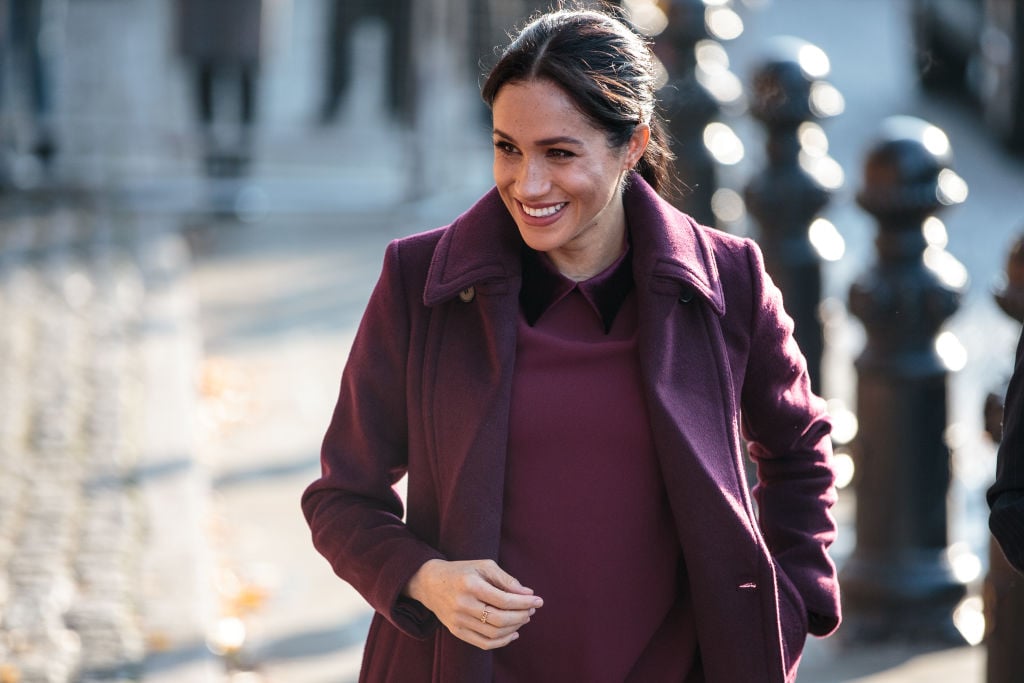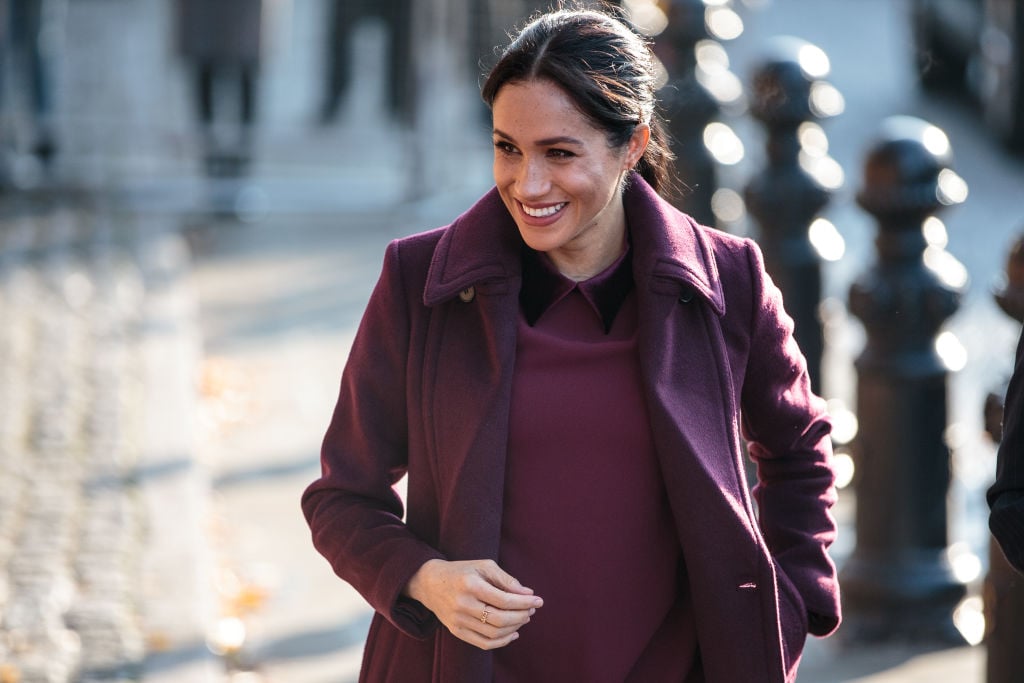 Do royals give birth naturally?
When it comes to royal births, a lot has changed. For starters, royal women — including Queen Elizabeth II — used to give birth at home in the palace. Today, royals prefer a hospital over a home birth. When Meghan Markle goes into labor, she and Prince Harry will likely get whisked away quietly (should they plan a hospital birth), as the palace doesn't like to make a fuss — especially since the added attention could be dangerous for the father and mother-to-be.
As for her actual birth plan, there's a chance Meghan Markle could give birth naturally. However, it's not a must for royal women. In fact, some royals have strayed from natural births since Queen Victorias time. The royal was allegedly the first monarch to give birth under chloroform and helped push the use of anesthesia in upper-class families. Princess Diana allegedly had an induced labor with Prince William and Kate Middleton used a hypnobirthing technique.
Although Meghan Markle has many royal pregnancy rules to follow, her birth plan is a little more customizable. The Duke and Duchess of Sussex are allegedly looking at "options" for the birth of their first-born child and will most likely go with whatever is safest and best for their son or daughter. If the duchess decides to get an epidural, she just might. And, if she needs a Caesarean section, that works, too.
Meghan Markle's birth plan
Rumor has it, Meghan Markle's birth plan is much different than her sister-in-law, Kate Middleton's. Given her husband's (and baby's) spot on the British line of succession, there isn't as much pressure for Meghan Markle to comply with similar traditions as Kate Middleton.
Home birth versus hospital birth
According to some reports, the Duke and Duchess of Sussex might consider a home birth instead of the more modern tradition of hospital birth. Princess Diana, Kate Middleton, and many other royal women have welcomed their babies at St. Mary's Hospital Lindo Wing. However, there's a chance Meghan Markle's birth plan calls for a home birth — or even a different hospital.
Apparently, the duchess has started reading up on certain natural birthing techniques, including hypnobirthing, which Kate Middleton used during all three of her births.
London versus Windsor
Right now, Prince Harry and Meghan Markle are busy preparing for a move to Frogmore Cottage on the grounds of Windsor Castle ahead of their due date. Because they could already be living at their new 10-bedroom estate house, they might opt for to give birth in Windsor at a nearby hospital (possibly The Princess Margaret Hospital, which is just a six-minute drive from Windsor Castle). Or, they could welcome their son or daughter at home.
Public introduction
There is some debate about whether or not Prince Harry and Meghan Markle will introduce their son or daughter to the public right away. Ryal women that give birth in London at St. Mary's Hospital typically introduce their babies on the steps of the Lindo Wing, sometimes just hours after giving birth. However, since their baby is no in line to be a king or queen, there's not as much pressure for Prince Harry and Meghan Markle to do the same.
With the couple's upcoming move to the countryside, it is clear that they want their royal baby to have a more private life. Could that mean they skip the introduction altogether?
Her mother will be there for the first few days
Regardless of Meghan Markle's birth plan, one thing is for certain: Meghan Markle's mother, Doria Ragland will be there for the first few days. According to reports, the grandmother-to-be wants to help out as much as she can and plans to be available to assist her daughter and son-in-law as they transition to parents.
Check out The Cheat Sheet on Facebook!