Meghan Markle Birth Plan: Where Will the Duchess Give Birth?
In case you missed it: Prince Harry and Meghan Markle's baby is due in spring 2019. And, although her official due date has yet to be revealed (and likely won't be), royal family fans are already starting to wonder about Meghan Markle's birth plan. Will she give birth at the same hospital Kate Middleton, Princess Diana, and other royal women welcomed their children? Find out, ahead.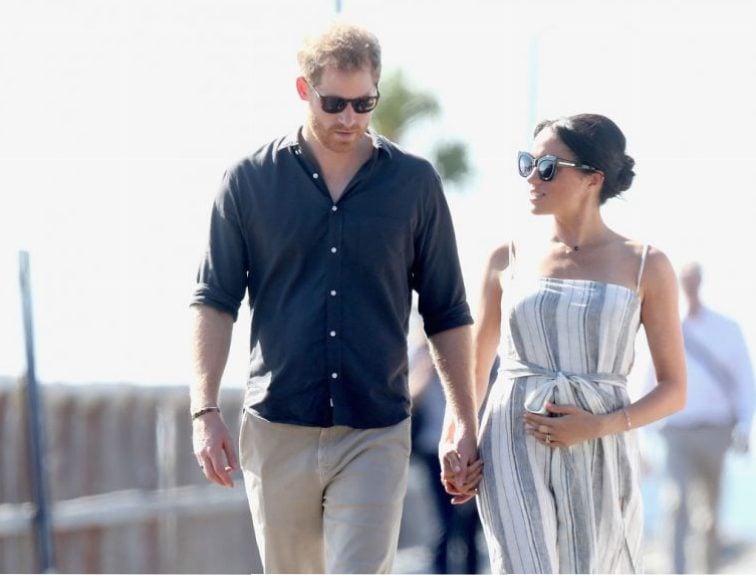 Meghan Markle's birth plan
According to several reports, Meghan Markle will give birth to her and Prince Harry's first child sometime in the spring of 2019. At the time of their pregnancy announcement, the Duchess of Sussex was believed to be around 12 weeks pregnant, which means her baby prince or princess could likely arrive in April — exactly one year after Kate Middleton's youngest child, Prince Louis, was born.
Here's what we know about Meghan Markle's birth plan and pregnancy.
She will give birth at St. Mary's Hospital Lindo Wing
Royal women haven't always given birth in the hospital. In fact, many welcomed their bundles of joy in the comfort of their own home (or, castle). However, as the royal family has transitioned into more modern traditions, many royal women have given birth in the Lindo Wing as at St. Mary's Hospital.
Like her sister-in-law and late mother-in-law, Meghan Markle will likely welcome her firstborn at St. Mary's Hospital Lindo Wing.
A public introduction
As with all royal babies, Meghan Markle and Prince Harry will likely introduce their newborn baby on the steps of the Lindo Wing, just hours after his or her arrival. They will then make their way to a chauffeured car and head home to enjoy their new life together as a family.
Hair and makeup
When Kate Middleton went into labor, her hair and makeup team her not too far away. While it might seem silly to worry about such a thing post-pregnancy, royal women want to look their best for the royal baby photocall post-delivery. Meghan Markle will likely have a team with her at the Lindo Wing to help get her ready for her son or daughter's big debut.
Honoring Princess Diana
Kate Middleton honored her late mother-in-law, Princess Diana through her post-delivery outfits and it is likely that Meghan Markle could do the same. Will we see her in a red or blue polka dot dress after baby? Only time will tell!
Maternity leave
Taking care of royal babies is an important task, so the palace grants Meghan Markle (and Prince Harry) much needed maternity and paternity leave. In the months following their baby's birth, we likely won't see Meghan Markle as much.
Choosing a name
Selecting a name for your child is hard. Now, imagine if the queen also had a say. Choosing the new baby's name could take upwards of a couple of weeks post-delivery. Prince Harry and Meghan Markle's baby name will likely include a three or four family names — all of which the queen must approve of.
Check out The Cheat Sheet on Facebook!