Meghan Markle Bonded With Prince George and Princess Charlotte in the Sweetest Way
Meghan Markle is getting ready to be a mother, and there are a lot of ropes to learn with becoming a new parent. Thankfully, the Duchess of Sussex does have a few young children she can lean on to help get a bit of parenting experience before she welcomes her own baby. Her nephew and niece, Prince George and Princess Charlotte, have been an exciting part of Meghan's new royal life — and she has bonded with them in the sweetest way.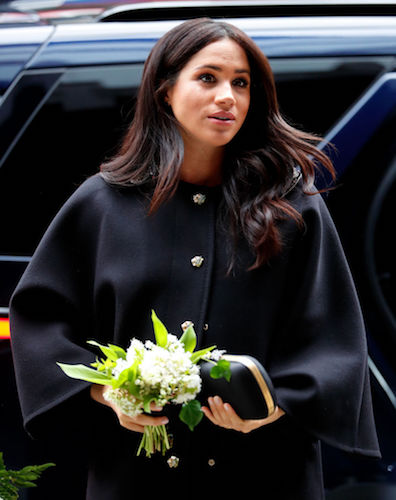 Meghan is about to become a mom
Meghan has always wanted to be a mom. And she'll finally know what that feels like in a few short weeks. But there is a lot to prepare for when it comes to having a child, and parenthood is one of those things that most people don't know how to do until they're doing it. Thankfully, Prince William and Kate Middleton have three children whom Meghan has been able to spend a bit of time with before she and Prince Harry welcome their own little one. And those close to the family reported that Meghan began bonding with George and Charlotte as soon as she was introduced to the royal family.
Meghan reportedly began cooking for George and Charlotte before she and Harry were even married
When Meghan first met the royal family, she did her best to make a good first impression. And that means impressing everyone — not just the queen. Marie Claire reported that according to royal sources, Meghan went out of her way to cook for George and Charlotte on more than one occasion. She reportedly won over the young prince and princess by cooking them healthy yet kid-friendly meals. Kate Middleton has since said that George and Charlotte love to cook together, so it makes sense that Meghan got their seal of approval through food. Last summer, just after Meghan and Harry wed, Meghan often dropped off homemade treats to the two little ones, since they were all living at Kensington Palace.
Since Meghan and Harry wed, there have been rumors of a feud between Meghan and Kate Middleton
Although things seemed peachy when Meghan was cooking for the kids last summer, there have since been plenty of rumors about a royal feud between Meghan and Kate. For several months, there wasn't a day that would go by without something being in the news about how much the two women supposedly hate each other. It seems hard to believe things could have gone from smooth to rocky so quickly, and it's unclear if any of the supposed rumors were true to begin with. Some have said the two hate each other, while others have said they like each other quite a bit but simply aren't very close.
Kate has said she's very excited for Meghan and Harry's baby to play with her children
Despite the reported royal rumors, Kate has said that she's very excited for Meghan and Harry to welcome a baby of their own. It appears George and Charlotte like Meghan, and Kate said she's excited for her own kids to have a new cousin to play with. Hopefully once the world sees Meghan and Kate's kids spending time together, they'll realize the two women are actually in a healthy family relationship, and the rumors will end for good.
Check out The Cheat Sheet on Facebook!