Meghan Markle Can Learn From the Way Kate Middleton Has Quietly Won People Over
Meghan Markle has been heavily criticized by the public and media and many people believe she could make some improvements to win more fans. She doesn't have to look far to find someone in the royal family who's doing things all right — Kate Middleton has proved to be the perfect role model for how to handle herself in the spotlight.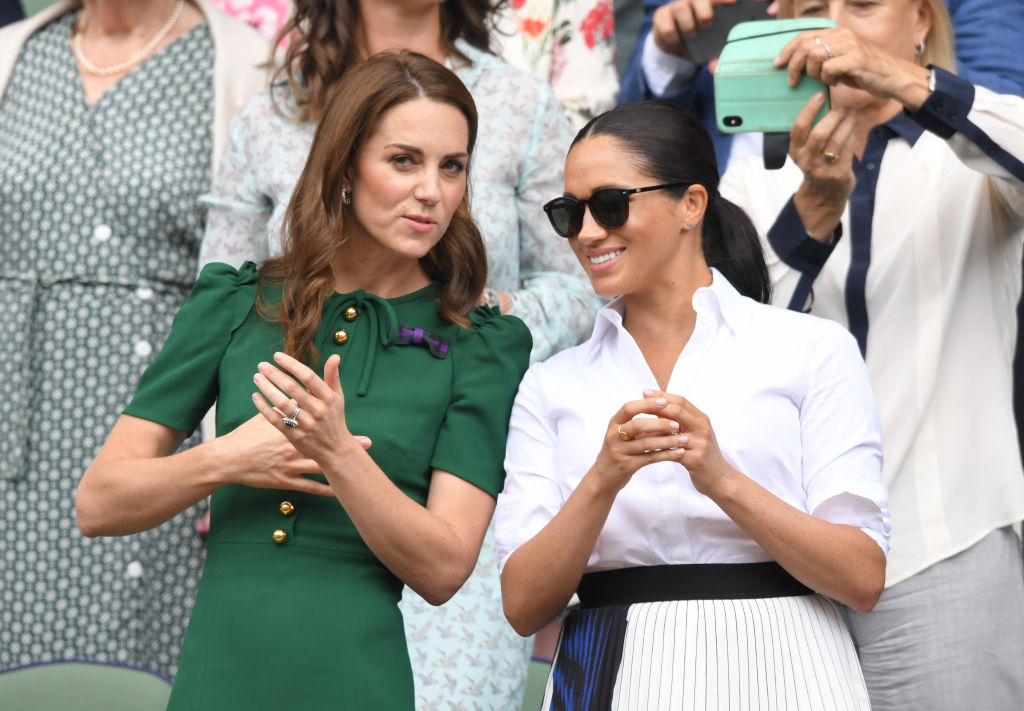 How Kate Middleton impressed royal fans
Middleton has proven that she is an ideal fit in the royal family, with few criticisms about the duchess in the press or on social media. There's a good reason she has "won people over," according to Ingrid Seward, editor of Majesty Magazine.
Seward told Hello! magazine that Middleton is quite flawless in her approach, working hard and showing her commitment to her role.
The royal commentator discussed Middleton's current royal tour of Pakistan, sharing the queen's "faith" in both the duchess and Prince William. Seward shared: "The Pakistan Tour is very serious and politically sensitive and it's a great honor that she and William have been asked to do it. The Queen has obviously got a terrific faith in their ability to do it brilliantly."
Middleton's journey began with a "hard time"
Middleton, according to Seward, has proven herself over time, despite a challenging start to her role, sharing: "She was given quite a hard time in the beginning, but she has won people over by working hard to do her duty and never putting a foot wrong."
Now, Seward notes, Middleton is "really enjoying" the projects she's involved with, sharing: "She obviously has got her life organized so she can spend as much time as possible with the children and still do all her work."
Kate "provided a princess masterclass"
Markle may still get her critics to warm up to her as she navigates her role in the royal family, with a source telling The Sun: "Meghan accepts that she had lost her way and lost her mojo. She knows she needs to take radical action to get the public back on board and allow people to fall for her again just like they did when she started dating Harry."
The insider shared that "Kate is a huge inspiration" to Markle, noting that Middleton "has provided a princess masterclass since she married William, and Meghan realizes she has a lot to learn from her."
The insider continued: "Kate has been constantly graceful and elegant — flawless, actually — and has an intuition for how ordinary British people think and feel about things, which Meghan has struggled to grasp."
The source believes that Markle is aware that "her reputation has taken a battering and she has made big mistakes, but she is convinced she can turn it round."
Could this eye-opening revelation mean that Markle will follow Middleton's model? The insider shared: "From now on we will see a very different Duchess of Sussex — one that is much more humble and considerate. One that is more like Kate, basically."