Meghan Markle Wants to Change How the Royal Family Communicates With the Public
Before Meghan Markle became a duchess, she had a close relationship with her fanbase. The Duchess of Sussex was an active social media user and even had her own lifestyle blog called The Tig, where she shared her favorite recipes, travel tips, and interviewed her powerful friends. But, after her relationship with Prince Harry became serious, she cut ties with her communication and, ultimately, lost her voice.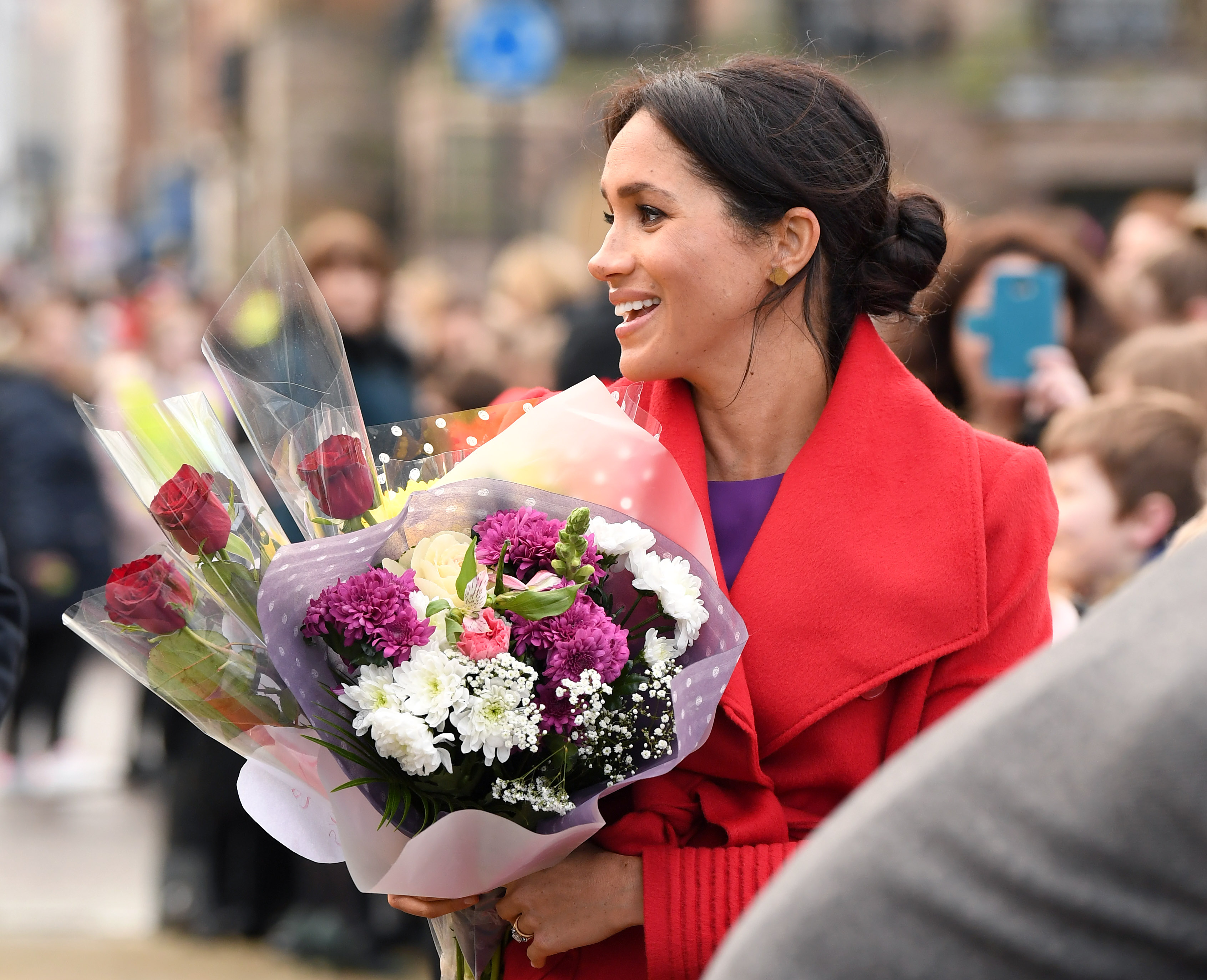 Now, Meghan Markle must rely on the royal family's press office to address any rumors — such as her alleged feud with Kate Middleton — or other reports in the media. And, while the Royal Communications team does respond to certain media claims, they don't entertain every tabloid story.

Meghan Markle wants her voice back

With constant allegations and family drama, Meghan Markle has certainly come under a lot of attention in her first year as a royal. Because of that, the duchess might want her voice back. However, if she does gain more access to the public, she likely wouldn't waste her time addressing the rumors. Instead, the Duchess of Sussex would probably bring awareness to the more politically-charged causes close to her heart.

As self-proclaimed feminist, Meghan Markle's political interests are a breath of fresh air for a family that typically stays out of politics. Her interests in women's empowerment might seem too political for a family that prefers to remain neutral, but they only really scratch the surface in terms of what she could (and probably wants to) do with her new platform. "Some of the things Meghan wants to do, specifically when it comes to communication, will break from tradition," an insider told Us Weekly. "She wants to have a direct voice to have more impact," they added.

How will Meghan Markle change the royal family's communication?

If the reports are true, it's unclear how the Duchess of Sussex plans to make a change to how the royal family communicates. And, if she does break through the protocol, she and Prince Harry (who also calls himself a feminist) could likely be the only ones, as even Prince Charles — who is passionate about political topics such as sustainability — has said he won't involve himself in politics once he ascends the throne.

Although the future king plans to stay out of politics, he could very well allow his son and daughter-in-law to express their political passions. Prince Charles understands that his role as monarch is to remain neutral when it comes to certain political subjects — especially those that favor one specific party. However, in this day and age, it's almost impossible not to dabble in politics if you want to stay relevant in the public eye. With that in mind, he might not make a fuss about Prince Harry and Meghan Markle's interests, so long as they still respect their role in society.

One way that Prince Harry and Meghan Markle might make a change to their communications? Through their own separate house. Reports claim that Prince William and Prince Harry allegedly plan to separate their courts and become two separate households. If that happens, Prince Harry and Meghan Markle will have their own communications office, which they could use to their advantage. Only time will tell!

Check out The Cheat Sheet on Facebook!