The Way Meghan Markle Clasps Her Hands Reveals How She Feels About Royal Life
How does Meghan Markle feel about royal life? According to one body language expert, there's something very telling about the way the duchess clasps her hands. Royal fans might have noticed that she often holds her hands together, sometimes with palms pressed together and other times with the fingers intertwined. That small gesture is pretty revealing.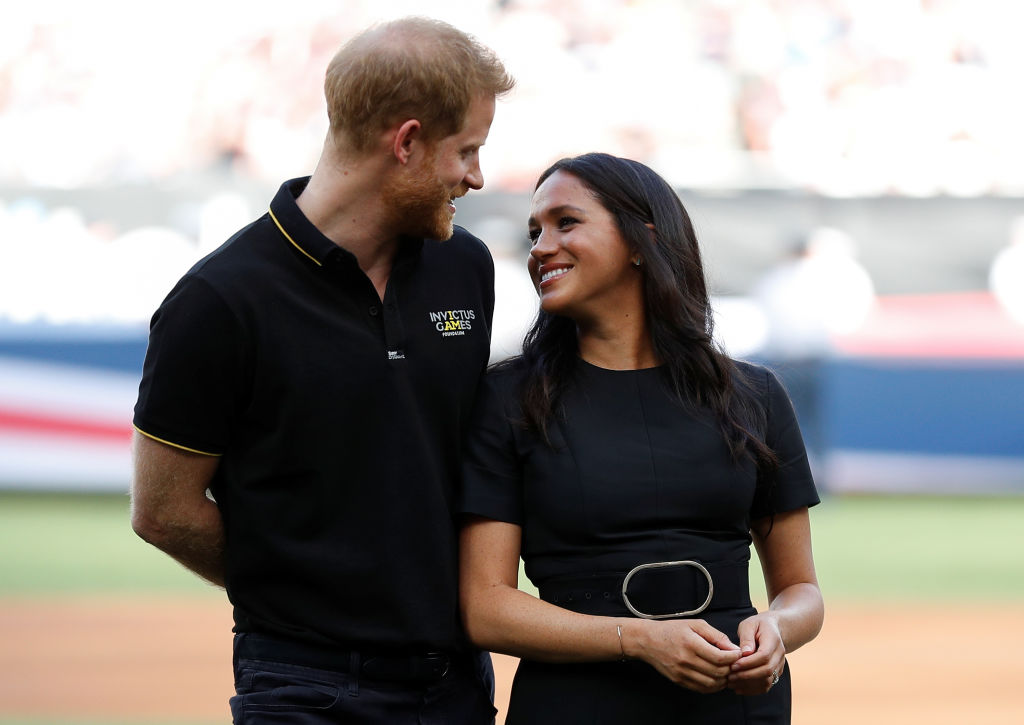 Is Meghan Markle happy?
While it's undoubtedly been a huge adjustment for Markle as a new member of the royal family, she seems generally at ease when she is seen during public appearances. She's always smiling and seen kindly speaking with her fans, even getting down to the same level as some of her youngest admirers.
She's also often seen with her hands clasped together, something that, according to a body language expert, reveals that she is in "awe" of her royal life.
Judi James, an expert on the subject, told Fabulous Digital: "This gesture tends to be a playful, pseudo-infantile expression of excitement and anticipation."
She added: "However, it's not really a gesture you see apart from kids in movies and adverts as it is rather theatrical."
The gesture is sometimes playful and sometimes elegant
Depending on the positioning of her hands, Markle's body language reveals how she's feeling, with James pointing out, for instance, the photo posted on the Sussex Royal Instagram for Markle's birthday, showing the duchess clasping her hands underneath her chin. James noted: "Harry thanked his wife for joining him on his 'adventure' and it seems to comply with that idea that she's having a lot of enthralling experiences as a royal."
She added: "In some instances her hands are positioned a little lower — and more elegant — but when they are held close to the face the 'awed and thrilled' look is complete."
In the caption, Harry noted: "Happy Birthday to my amazing wife. Thank you for joining me on this adventure! – Love, H."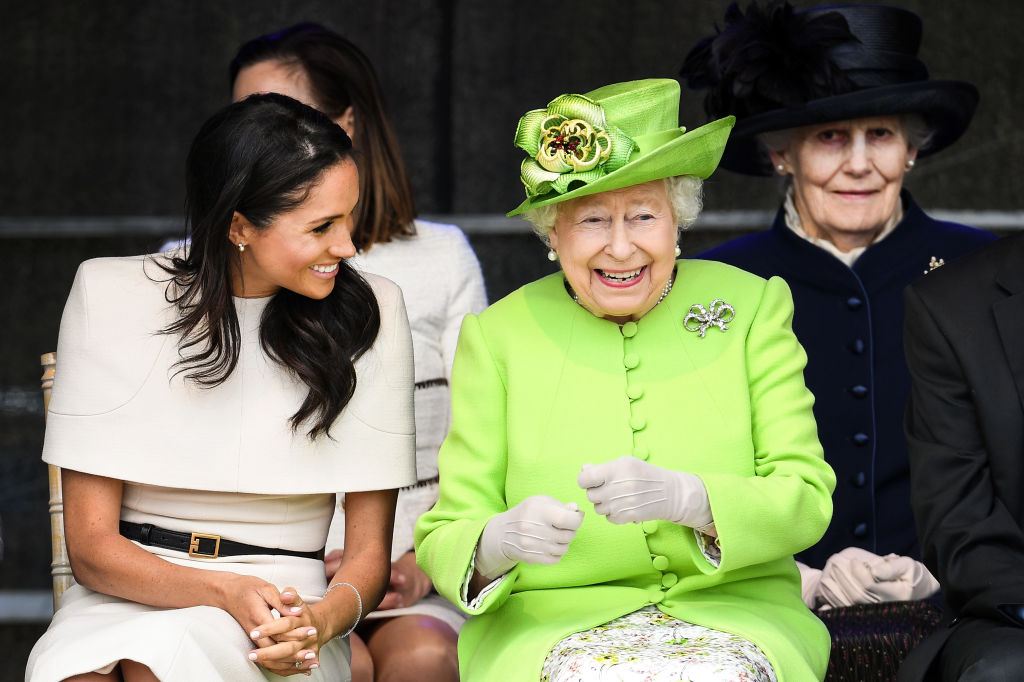 Markle clasped her hands while seated with the Queen
Markle was also seen clasping her hands together when she was photographed at her first official engagement with Queen Elizabeth II in Cheshire, England. She sat alongside the Queen with her hands together, fingers intertwined, smiling and enjoying the Queen's company.
Royal commentator Duncan Larcombe shared with Fabulous Digital how "Meghan seems to have forged a particularly close relationship with the Queen if you compare that to when other people have married into the royal family."
He further explained that the Queen "made a particular and slightly unusual effort to welcome her [to the royal family]."
Markle displayed similar body language at Wimbledon
When Markle and Kate Middleton sat courtside at Wimbledon, Markle's body language put the rumors of a feud between the duchesses to rest.
Body language expert Blanca Cobb told Cosmopolitan that the women were "enjoying the moment" and pointed to their hands as proof, noting: "their hands and finger are relaxed — which suggests that there's no tension between them."