Meghan Markle Could Alarm Queen Elizabeth If This Starts to Happen
Things have not been easy for Meghan Markle this past year. After marrying into the royal family in 2018, she has been subjected to living under a microscope with negative reports about her published on a daily basis. Even as a new mother, the Duchess of Sussex cannot catch a break.
All of this constant criticism about one of their members probably do not make the royal family very happy. In fact, the palace could be paying close attention to Markle, and Queen Elizabeth might be alarmed if this one thing were to happen. Find out below what exactly it is.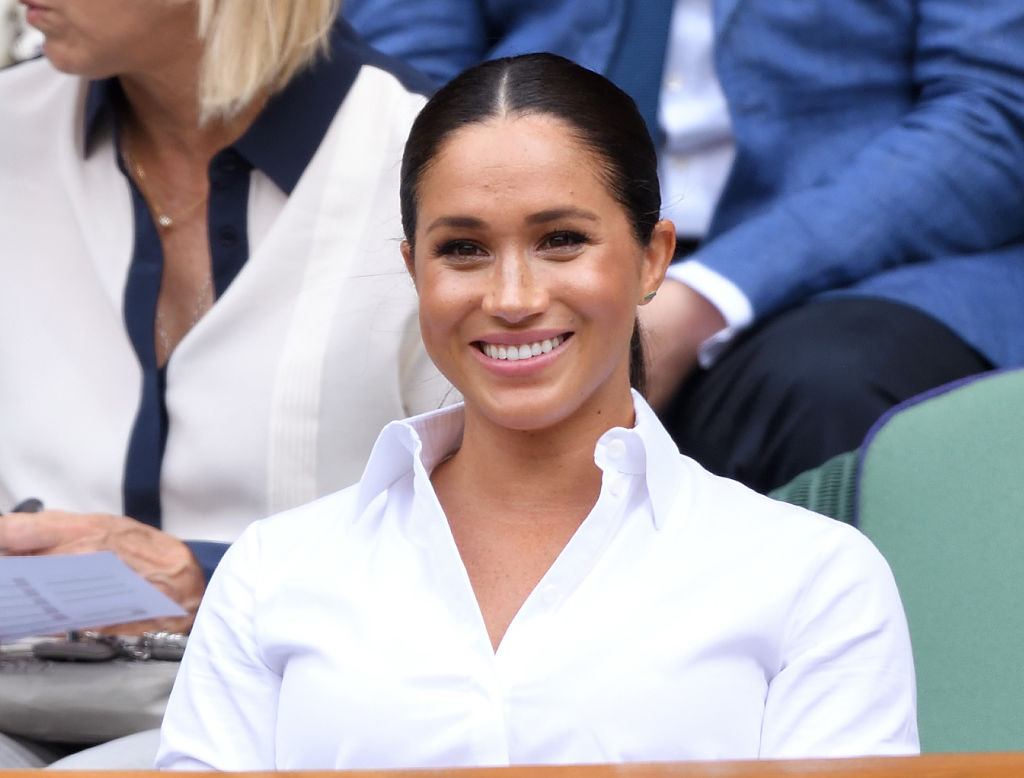 The royal family does not want another situation like Princess Diana
The 1980s and 1990s were a trying time for the royal family. Princess Diana married Prince Charles in 1981 and, for the next couple of decades, the family would be turned upside down.
Princess Diana went against a lot of traditions established by the royals before her. She was known to be quite rebellious and did not do anything that she did not agree with. Princess Diana ignored the royal readiness lessons given to her, chose to raise her sons in her own way, and became friendly to staff members instead of closed off like other royals.
Another thing that Princess Diana did differently was carved out a good relationship with the media. While she was in the middle of dealing with Prince Charles' affair, she reached her breaking point and decided to go to the press to air out every issue she having as a royal.
The queen and other members of the royal family were no doubt embarrassed about what Princess Diana did. Reportedly, since Markle is struggling in the royal family as well, the last thing they want is for another drama like Princess Diana.
"They don't want another Princess Diana-like situation where there's a perception that Meghan is on the verge of breaking down," a source told Best Life.
Meghan Markle's recent behavior has "raised concern"
Unfortunately, the palace has been on edge recently due to some things that Markle did.
At the recent Lion King premiere, Markle showed that she might be fed up with the constant criticism about everything she does. When she was complimented about her marriage with Prince Harry, the Duchess of Sussex responded: "Thank you. They don't make it easy."
Before the premiere, Markle was seen at Wimbledon, where she donned a rather casual outfit and had a big section of the audience cleared out just for her. Several people also reported that Markle's bodyguard stopped them from taking pictures of the match if Markle happened to be in the shot.
The insider with Best Life shared: "Meghan's behavior in recent weeks has raised concern in the Palace. The Queen likely thought the Duchess had settled into royal life because she did so beautifully in those first months after the wedding, but she has a reason for concern given the events of these recent weeks."
Can things get better for Meghan Markle?
The future is very hard to predict, but there definitely are signs that life in the royal family could get better for Markle.
For one thing, she already has the support of Queen Elizabeth. Royal insiders have shared that the queen is very happy with Markle, especially since the latter has a strong work ethic.
Additionally, it's possible that much of Markle's struggle now stems from the fact that she is very different from other royals and people are not used to having someone like her around. However, time could change all that. She already has a supportive fan base that believes in what she stands for, so it's possible that over time much of the public and the media could grow to be more positive about her as well.