Why Meghan Markle's Cut Back On Her Public Appearances Before The Birth of Baby Sussex
The world is growing increasingly more impatient to meet Baby Sussex as the birth of the new royal baby approaches. As far as pregnancies go, Meghan Markle has had a busy one. While pregnant, Markle has traveled to different countries on royal business, spoken at various events/panels, and even squeezed in a few date nights here and there with her husband, all while donning a maternity wardrobe fit for a Duchess.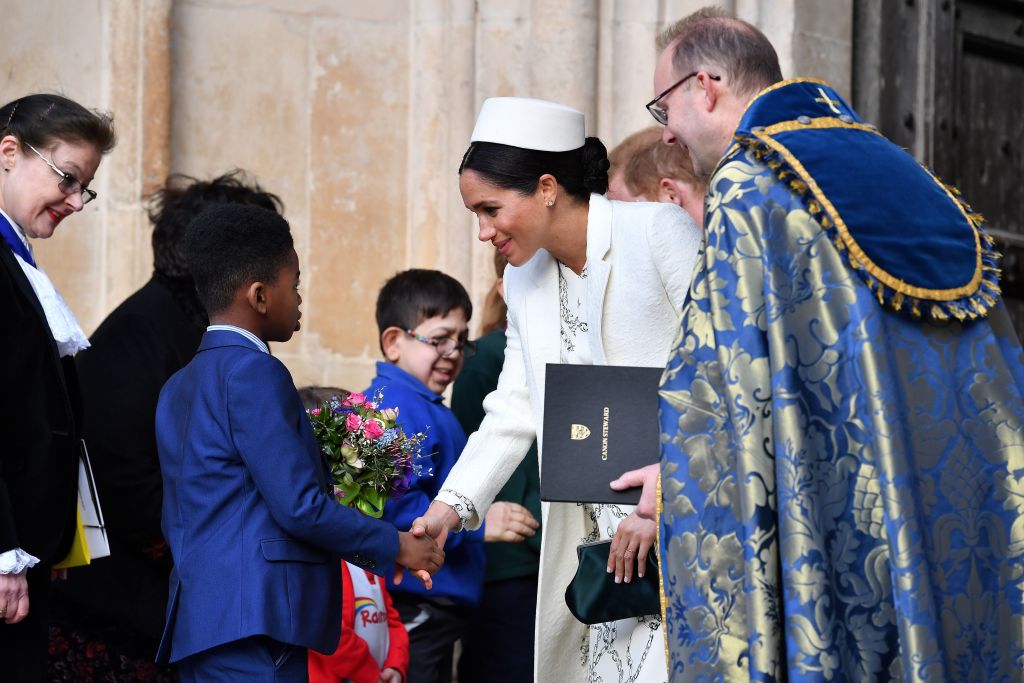 It is tradition for royal women to disappear from the public eye just before they give birth
As Markle's pregnancy has progressed, she's been less and less in the public eye. According to Time, the Duchesses's decision to lessen her public appearances may be rooted in tradition.
"As far back as Tudor times, royal women disappeared from public view during the weeks preceding the arrival of the baby, so that they would be spared having to wear the corsets and restrictive clothing that women were expected to wear in public. Giving birth was long known by the euphemism of "confinement" and, fittingly, according to historian Carolyn Harris, author of Raising Royalty: 1000 Years of Royal Parenting, royal mothers would go into confinement about a month before actually giving birth," reads the publication.
Time writer Olivia B. Waxman goes on to say that the tradition can be dated all the way back to Henry VIII's grandmother, Margaret Beaufort. Beaufort wanted to seclude herself the further into her pregnancy she got, and requested the space in which she give birth be occupied by women exclusively. The room she gave birth in featured a single small window, tapestries with purposefully happy scenes, and peaceful candlelight.
"The first royal child born after the mother secluded herself in that way was Henry VIII's elder brother Arthur Tudor in 1486," writes Waxman.
Much like the female royalty before her, Markle has also started to appear less in public. Other than her appearance to honor the New Zealand shooting victims, the Duchess hasn't been out and about too much–a stark contrast from her usually busy schedule.
Meghan Markle is excited to slow down at this point in her pregnancy
Though Markle doesn't have to worry about wearing corsets, she's still excited about the opportunity to rest at this point in her pregnancy.
Markle was a speaker on a panel that took place on International Women's Day and, in addition to discussing her hope to raise Baby Sussex as a feminist, she said that she was looking forward to putting her feet up in the late stages of her pregnancy– "a deserved treat!"
Though this should be a time of rest for Markle, the Duchess has, until recently, been overseeing the major renovations occurring at her and Prince Harry's new home at Frogmore Cottage. Now that the couple's moved in, the two can finally really relax and just focus on what's important: the upcoming birth of their baby.
Read more: Prince Harry and Meghan Markle Encourage Young People to Make Steps Towards Social Change
Check out The Cheat Sheet on Facebook!