Meghan Markle Already Has the Sweetest Gift for Her Daughter
Everyone, including Prince Harry and Meghan Markle, is eager to know: Is Baby Sussex a boy or girl? Although their firstborn's gender has yet to be revealed, the Duke and Duchess of Sussex are, apparently, hoping for a daughter. In fact, Meghan Markle already has a very sentimental gift for her little royal-to-be.  

Find out what gift Meghan Markle hopes to give her daughter one day, ahead.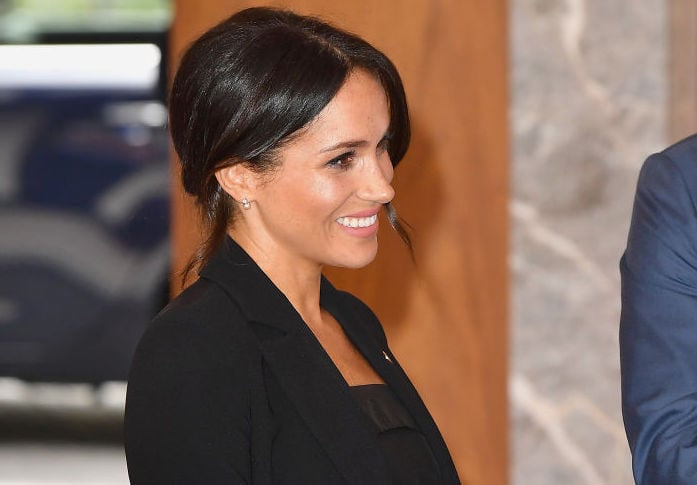 Are Prince Harry and Meghan Markle having a boy or a girl?

In the royal family, it's tradition to wait until a baby's arrival to find out the gender. However, many suspected that Prince Harry and Meghan Markle might have found out if they are having a boy or girl at the 20-week (or earlier) mark.

The Duchess of Sussex recently confirmed the rumors aren't true. While attending the Endeavor Fund Awards, Meghan Markle said "we don't know" when asked about her firstborn's gender. "We decided to keep it a secret," she confirmed.

Like Kate Middleton and other royal women before her (except for Princess Diana, who allegedly knew Prince Harry's gender before his arrival), Meghan Markle and Prince Harry will find out whether they are girl or boy parents on the future royal's birthdate.

They both want a daughter

While they would, of course, be happy either way, both the Duke and Duchess of Sussex have both separately shared their hopes for a daughter. On the heels of their pregnancy announcement last year, Prince Harry and Meghan Markle attended their first royal tour in Australia. While there, a fan told Prince Harry, "I hope it's a girl!" He replied, "So do I!"

Before joining the royal family, Meghan Markle also thought about having a daughter. The former actress even has a special gift for her future princess.

Meghan Markle's gift to her daughter

When her television series, Suits began its third season, the former American actress celebrated in a big way. She invested in a Cartier French Tank watch. "When I found out Suits had been picked up for our third season — which, at the time, felt like such a milestone — I totally splurged and bought the two-tone version," the duchess told Hello! Magazine. In honor of her hard work, she had the watch engraved with "To M.M. From M.M." and said, "I plan to give it to my daughter one day."  

If Prince Harry and Meghan Markle have a daughter, she will have access to a catalog of crown jewels, as well as pieces from her late grandmother's (Princess Diana's) jewelry collection — which Prince Harry owns half of. The watch, however, is a symbol of something Meghan Markle will likely pass on to her future daughter.

As a feminist and supporter of women's rights, the Duchess of Sussex will likely pass her passions on to her little Princess of Sussex. In addition, she will teach her about hard work — which is how Meghan Markle got the watch in the first place — and feeling proud of accomplishments.

Check out The Cheat Sheet on Facebook!