Was Meghan Markle's Dysfunctional Family and Past a Problem for the Royal Family?
Meghan Markle seems to have been accepted quite well into the royal family, but one royal expert believes that her perceived dysfunctional past might have made for a less than desirable first impression.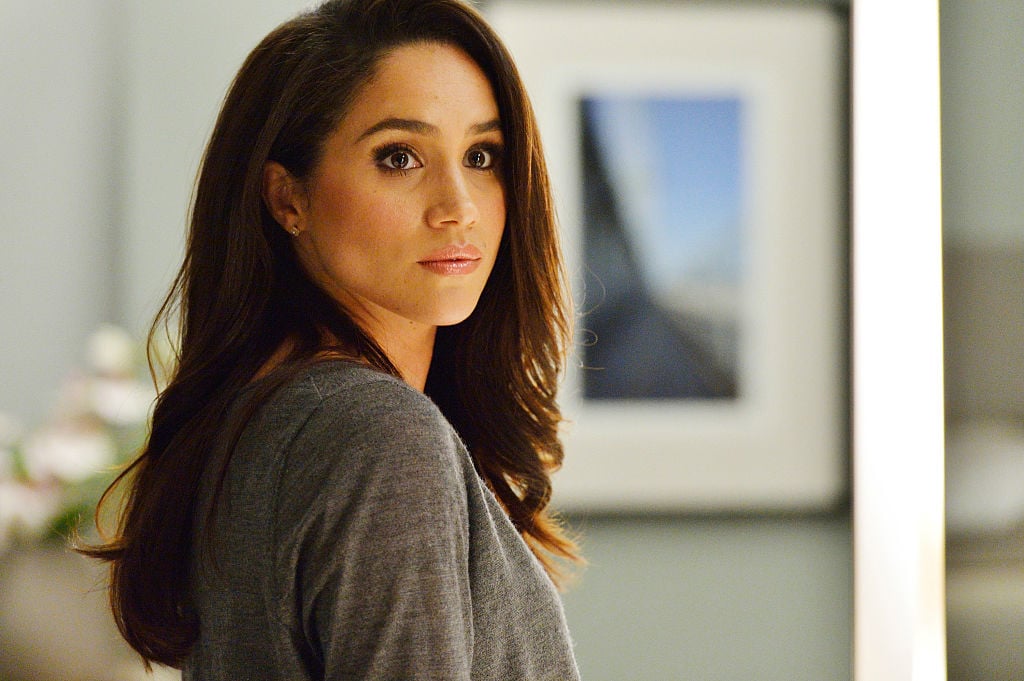 Has Markle's past created any tension?
Markle's background, as a divorced American woman who has experienced a fair amount of family drama, coupled with her prior career as an actress, is certainly not the typical stock for a member of the royal family. By all appearances, however, none of her past has impacted her entry into royal life.
Royal expert Dickie Arbiter, former press secretary to Prince Charles and Princess Diana, told the Daily Mail that "Meghan has a past and a dysfunctional family," including her divorce, which was believed to have been an area of concern to the royal family.
While it appears that her past was not of concern — as Prince Harry's happiness is the main priority — Arbiter does think that Princess Diana would have been a huge support to Markle, if she was still alive.
He shared: "Meghan's been married before and worked in a business that's pretty fickle, so Diana would have put her at ease and told her not to take any notice, that she'd had the media all her life."
He gave this insider perspective, noting: "Diana would have got on with Meghan… She knew the way the showbiz crowd worked and Meghan has come from that world. It's very difficult to shed 15 years of being in showbiz overnight. It will happen in time and Diana would have been a good guide for her."
Diana may have provided 'a sounding board'
Ken Wharfe, Princess Diana's former bodyguard, shared some of his perspective on how Diana would have been welcoming to Markle. He noted: "Diana would have liked that her son had married an American divorcee, a woman of mixed heritage. I can see Diana putting two fingers up to the monarchy on the strength of that one, saying, 'This is fantastic, this is the future of this family, this is the way it has to be.'"
As for the family drama that has plagued the duchess, Arbiter believes Princess Diana would not have inserted herself into the private matter, sharing: "I don't think Diana would have interfered in the problems Meghan's been having with her father. She would have seen that as being between father and daughter." 
In terms of the negative media attention and criticisms on social media that Markle has been up against, the royal insider believes that Princess Diana could have offered some reassurances to the duchess. He noted: "I think if Diana had been around she might have been able to help Meghan in, not so much combating negative media, but just being a sounding board."
He added: "I think a woman finds it easier to talk to another woman. Meghan probably talks to her mother but Diana would have been that friendly face on this side of the Atlantic."
The Queen has been welcoming
The Queen is believed to have made an "unusual effort" to welcome Markle into the family, certainly a sign that any of the duchess' past is of no concern.
Royal commentator Duncan Larcombe told Fabulous Digital: "Meghan seems to have forged a particularly close relationship with the Queen if you compare that to when other people have married into the royal family."
He noted: "The Queen last year in the first few months of Meghan's entry into the royal family, made a particular and slightly unusual effort to welcome her in. Unusual in the context of the trip on the royal train to do a royal engagement [in Cheshire]. I'm 99 percent sure she's never afforded that offer to Kate."
Larcombe had some theories for this, with one being that "Meghan very much burst onto the scene in a way Kate obviously didn't. Everyone got to know Kate and the family long before they got engaged."
"Also possibly because of the lessons of the past where Princess Diana pretty much felt like an outsider in the royal family," he added.