Meghan Markle's Ex Husband Had 'Ambition' and 'Adventure' — And Was Just Like Prince Harry
Meghan Markle and Prince Harry seem very much in love, but it doesn't change the fact that, of course, they each had other love interests before they met. Meghan was actually married to a man named Trevor Engelson, with whom she was in a relationship for nine years total. Though the public doesn't know much about the ins and outs of Meghan's first marriage, he could be much more like Harry than we previously thought.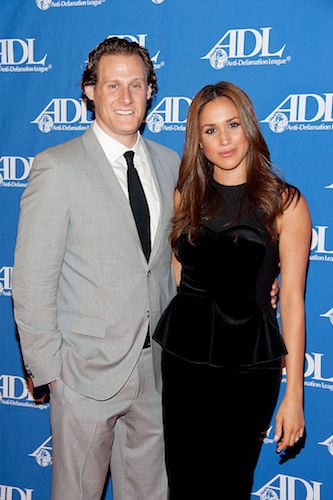 Meghan and Trevor were together for nine years
Before Meghan met Harry, she had several love interests. Meghan was rumored to have dated Canadian chef Cory Vitiello as well as professional golfer Rory McIlory (though, according to Marie Claire, the latter relationship was never confirmed). But it was Meghan's marriage to Trevor that is the most notable relationship of her past.
Trevor works as a film director and producer, and they clicked right away once they started dating back in 2004. The two took things slow; they dated for six years before Trevor proposed. In 2011, about one year after the proposal, they tied the knot in Jamaica. But their marriage didn't even last half as long as the time they spent dating.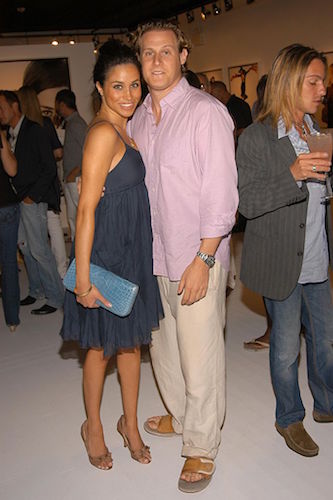 The couple's marriage ended abruptly
Though Meghan seemed ready to marry her ex-husband after having spent seven years with him before the wedding, things don't always work out as planned. And it was reportedly the couple's busy schedules that forced them apart. Meghan was living in Toronto while filming her USA Network show Suits, while Trevor was back in Los Angeles. And distance doesn't always make the heart grow fonder.
According to biographer Andrew Morton, Trevor and Meghan's lives were slowly shifting. Meghan was finding more success in show business while he was finding less, and the distance issues caused their marriage to come to an abrupt end. Meghan reportedly mailed back her wedding rings, and Morton said that Trevor still gets bitter at the mention of her name.
Meghan was immediately attracted to Harry for the same reasons as Trevor
Though Meghan has found true love once more with Harry, the prince might not be all too different from her first husband. Express reported that Meghan's attraction to her first husband stemmed from their "mutual ambition and a sense of adventure" — the same things Meghan loved about Harry when they first met.
Meghan and Harry immediately bonded over their ambitions to save the world. They were both very interested in working with charities and loved that the other was steadfast in making a difference. Plus, she and Harry both have adventurous spirits. For their third date, Harry asked Meghan to accompany him to Botswana, where the two spent some serious one-on-one time together. But it definitely showed off both of their adventurous sides. After all, not many people would agree to take a vacation with someone they'd only just met.
Meghan and Harry have had continued to grow together
The biggest difference between Meghan's two marriages is that she and Harry seem to grow stronger every day, despite the trials and tribulations that life has thrown at them. Though Meghan might have formed a connection to each husband for similar reasons, she and Harry's relationship is clearly very deep — not even a media storm, a royal exit, and a move across the pond could break their bond.