Meghan Markle's Fans Start Global Sussex Baby Shower Fundraiser to Benefit Charities
Meghan Markle's fans found a creative way to celebrate her baby's arrival and honor her generous spirit at the same time — by creating a global baby shower, with a twist. Those who wish to participate can simply make donations to any of Meghan Markle and Prince Harry's favorite charities.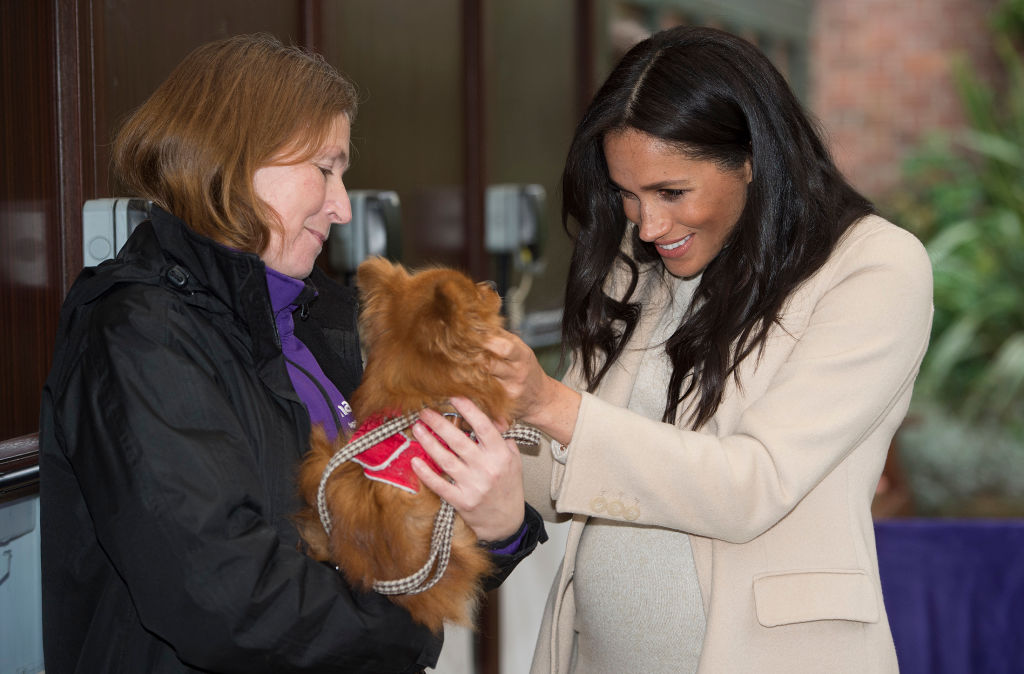 Fans found a special way to throw Meghan Markle a baby shower
While Meghan Markle may have had a lavish New York City baby shower with her friends to celebrate, fans kicked off a social media campaign that allowed everyone to be on the baby shower guest list.
The virtual baby shower was created on Twitter by @freepeeper, who announced the concept and the hashtag #GlobalSussexBabyShower over the weekend. They wrote: "We're kicking off a GLOBAL fundraiser on Sunday, 31st of March in honor of ‪#BabySussex and the compassion and altruism of The ‪#DukeandDuchessofSussex. We've selected 3 charities to benefit in this effort. Tweet your donations and include hash ‪#GlobalSussexBabyShower RETWEET!"
The virtual royal baby shower took off in a big way
The charities that were initially selected were ones that are special to Markle and Prince Harry: WellChild, Camfed, and Mayhew.
The #GlobalSussexBabyShower idea caught on and people have been making donations to the organizations, as well as expanding the giving spirit to organizations like Sentebale and One25.
Mayhew CEW Caroline Yates remarked: "It was such an incredible thing to come in and see on a Monday morning. We're so, so grateful to everyone who has shared the original post and donated to Mayhew, and are trying to thank everyone as quickly as possible!"
A spokeswoman for Camfed, the Campaign for Female Education, told PEOPLE: "It's been an extraordinary weekend; we spent all of it on social thanking people as individually as possible." According to their Twitter feed, the organization has received a total of $19,700 in donations.
They also took to Twitter to share how this generosity goes a long way, tweeting: "Wow! The incredible generosity of the ‪#GlobalSussexBabyShower movement! This is enough to support **83 girls** in Africa to continue their high school ‪#education for another year. This impact is from just 4 days, imagine how many young women we can empower by 12th May?!"
She added: "The Duchess' call to action — to move beyond hashtags and donate to world-changing organizations — has come through loud and clear,  and generated such a warm, positive and energetic movement."
The outpouring of donations has been incredible
Additionally, a One25 spokesperson shared how amazing this virtual baby shower donation project has been, explaining to PEOPLE: "We're delighted to receive gifts as a result of the #GlobalSussexBabyShower campaign. This generous wave of support will help women on the streets know that they are loved and give them the practical things they need like socks and gloves to keep warm and an umbrella to stay dry in the rain. Huge thanks to everyone for getting involved!"
WellChild has received nearly $3,000, with Chief Executive Chief Executive Colin Dyer sharing in a statement: "We have been surprised and delighted by the donations from supporters of #globalsussexbabyshower its great that an online outpouring of goodwill can lead to practical help for children with serious illness and their families. We would like to thank all who donated for their kind support."
Mayhew tweeted: "We're incredibly touched by the generosity of everyone who joined the #GlobalSussexBabyShower this weekend! THANK YOU to everyone who donated and showed their support, you are amazing!"