Which Fashion Designer Has An "Unbreakable Bond" with Meghan Markle?
Meghan Markle has had her fair share of titles in the last year. From Duchess of Sussex to new mom and everything in between. But one title that has remained consistent long before her engagement to Prince Harry, is that of a style icon. Almost overnight, the world began taking note of Markle's every fashion choice. The Duchess has a strong relationship with many elite names in fashion, but one designer, from an iconic, luxury fashion house, has a relationship with Markle that trumps all others.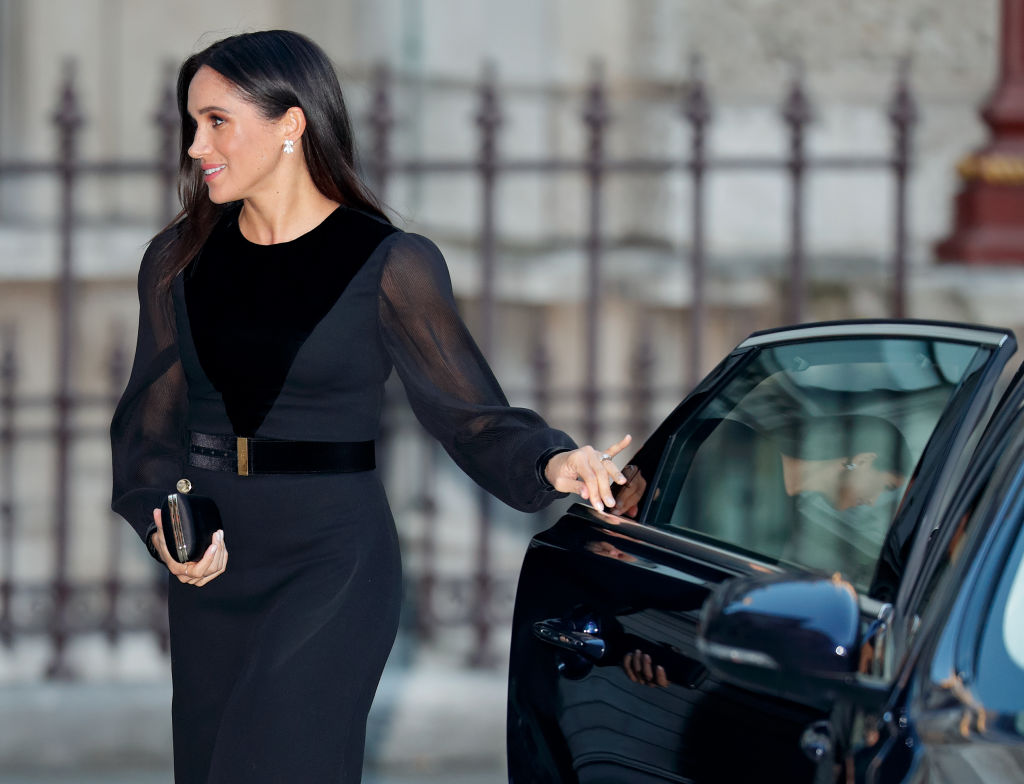 Though Stella McCartney, Aquazurra, and Roland Mouret are all staples in Markle's closet, there is one designer who she relies on above all others for all things fashion. That Designer is Clare Waight Keller, who is a well-respected British designer and currently the Artistic Director of Givenchy. But the relationship between Markle and Waight Keller goes far beyond that of a designer-client relationship. Waight Keller recently said that she and the Duchess have an "unbreakable bond." But just how did this bond form?
Wedding dress
Waight Keller was actually the brains behind Markle's gorgeous wedding gown. The two women worked together to create a custom design that perfectly reflected the Duchess' unique style and vision for her special day. Spending that much time discussing details and dreams with one another was bound to bond them in a special way, and they quickly developed a fast and easy friendship.
"I think the magic of that being so intimate and so personal for so long felt incredibly special because it evolved from a designer and client relationship very quickly into a friendship, in that we've got such a comfort level with one another and shared so many special moments." Waight Keller told Grazia.
Fashion Awards
One such special moment occurred at the British fashion awards in December of 2018. The Duchess appeared onstage wearing a stunningly chic, black, Givenchy gown to present the award for British Designer of the Year to her close friend, Waight Keller.
"The ultimate surprise – the very special moment that I discovered #meghanmarkle#duchessofsussex was going to give me the award for Womenswear Designer of the Year. Such an extraordinary moment of emotion and love for this amazing woman who changed my life 🖤 thank you" the designer shared in a very sweet Instagram post.
In later interviews, Waight Keller went on to praise the Duchess and her character for choosing to show her support in such a public way. "It was extremely kind of her to do that because she didn't have to, obviously, but she chose to do it, which I thought just shows her level of thought and emotion about people, how much she values people and feels for them." the artistic director said.
Post-baby Givenchy
It's great that these two fashionistas go out of their way to support one another. We can't wait to see the outcome of their next collaboration. Should we be expecting another Givenchy outfit for Markle's next rumored post-baby public appearance? We certainly hope so.